Hubby, Mike, and I get around. We're not as well-traveled as many, but we do get out and about quite a bit. We're particularly fond of national parks and have seen quite a few.
I am in the process of updating this page to catalog some trips I like to share with folks.
My husband and I ride motorcycles. I got my license when I was 18, rode for a couple of years, and then sold my bike after having a baby. It just wasn't practical as a primary mode of transportation. And, sadly, I couldn't afford a bike and a car.
But I missed it. Hubby and I used to go for long country rides in a car, but it just wasn't the same. So, finally, in late 2002, we bought twin bikes.
I'm not crazy about the way he drives four-wheeled vehicles, so didn't think I'd truly enjoy riding pillion. And we both KNEW he wouldn't want to ride behind me. Men tend to have a problem doing that.
Here's an interview with me, which was posted at HelmetorHeels, as part of a series profiling female motorcyclists.
I really enjoy riding. We've seen some really cool things over the last 11+ years. So many cool things, in fact, that I felt compelled to share them.
This is the page where I'll be cataloging items of interest — mostly ride reports — for ease of reference.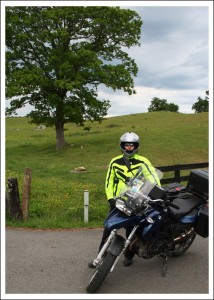 Posts are categorized by state:
Eventually I'll add highlights of our European rides. These things take time…
I decided to add a newer pic…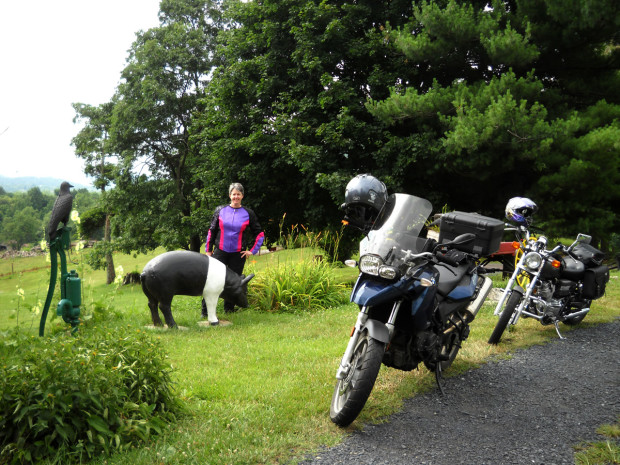 I Need to Get Out More
I decided to create a map of states that's I have ridden my motorcycle in. That's when I realized, I need to get out more.
US States by Motorcycle
Make yours @ BigHugeLabs.com
I decided to add a map of Europe, too. Not that I've been in many countries on two wheels, but the ones I have visited were awesome.
Countries In Europe Visited on Two Wheels
Make yours @ BigHugeLabs.com