In June 2010, Hubby and I traveled to Europe together for the first time. The first week of the trip was with an Edelweiss motorcycle tour group. We were based in Seefeld, Austria (about 20 minutes from Innsbruck).
It was fabulous.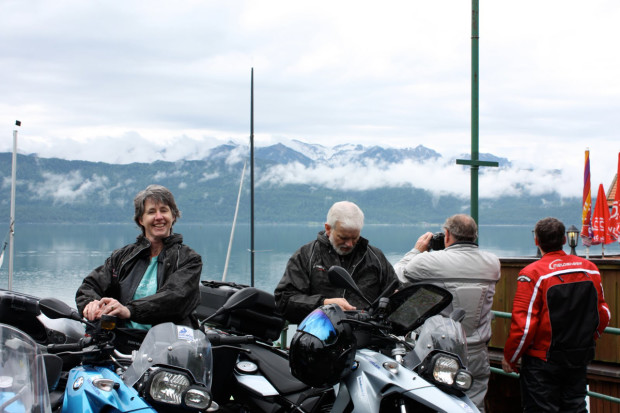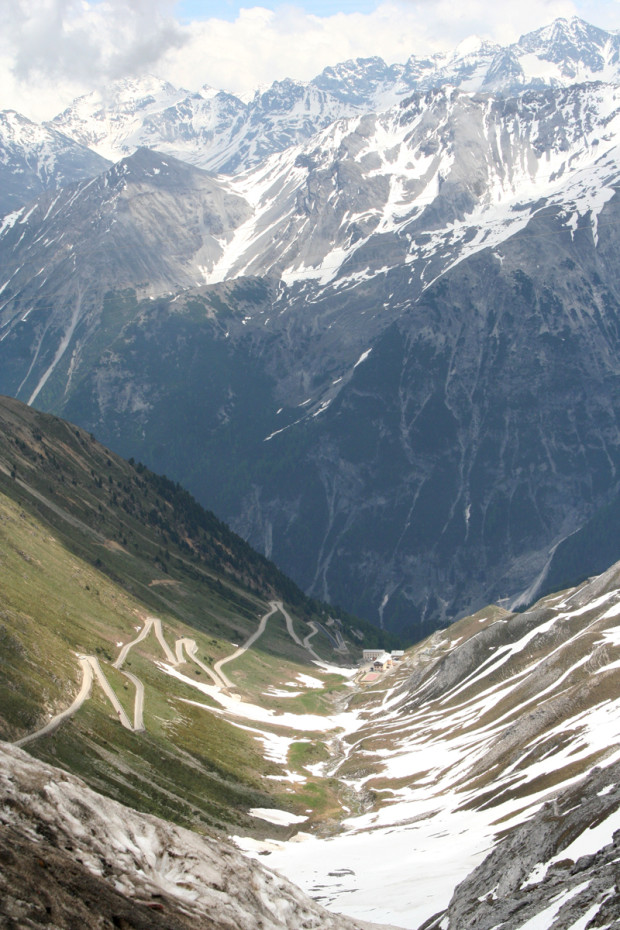 Posts from the trip are listed below:
And of course I loaded a bunch of pics onto Flickr. You can go to the Europe 2010 Collection and then select an album to view. Motorcyclists may want to jump right to the Alps Touring Center pics, which is where you'll find all of the pics captured during our week-long motorcycle tour in Austria, Italy, Switzerland, and Germany.
Hubby had read about Edelweiss Motorcycle Tours at one point, and wanted to do a tour. It seemed a bit expensive to me, and I'm not usually a group tour person. But it was a blast.
The funny thing is, I agreed to go, but wasn't really "into" it. Before the trip, anyway. I did very little reading about it ahead of time. Other than planning our time after the tour, that is.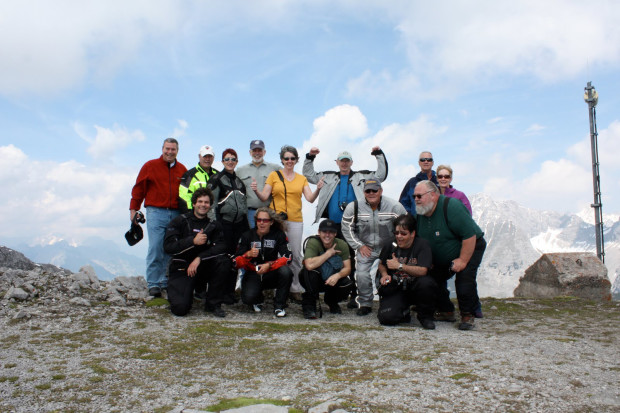 I'm the vacation planner, so it was very unlike me not to do research on the trip. But it was a tour. I didn't have to plan, so I didn't.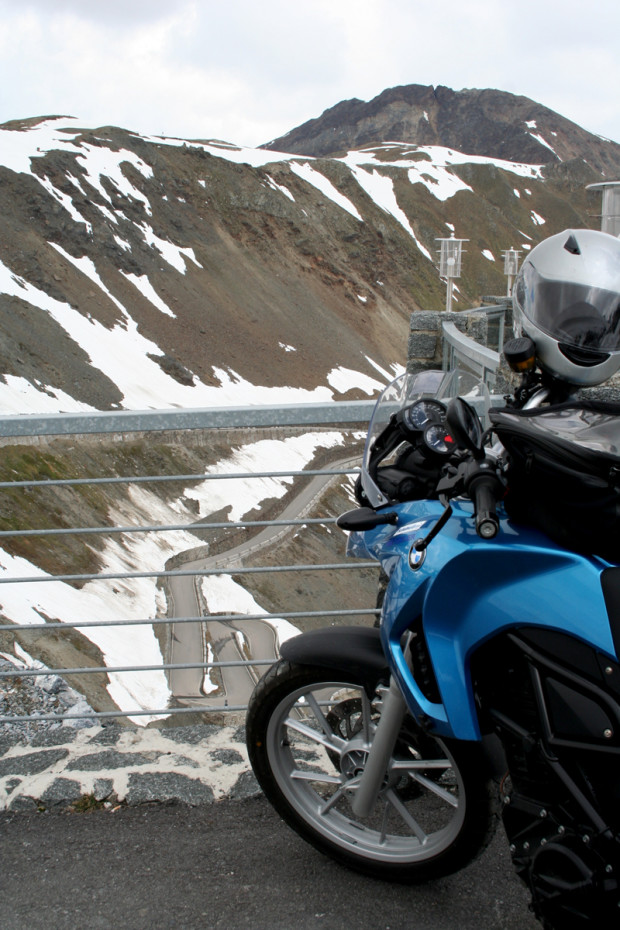 This trip is what converted me from a rider of cruiser-type motorcycles.
A friend said something to me recently, after we'd finished riding on some of my favorite West Virginia twisties, about having ridden a cruiser. She said it didn't seem like I would have enjoyed it.
I did enjoy it. Just not as much. But, the truth is, I didn't know any different.
My first bike was a Honda Rebel. My next bike — about 15 years later — was a cruiser. So, when I wanted something different, I thought bigger was the answer, so I bought a big-ass cruiser (Yamaha V-Star 1300).
I liked that it had power, but I didn't like that it was heavy as all get-out, and Hubby and I were constantly dragging our floorboards in tight, fast turns. But, again, I didn't know any different. I'd never had a reason to ride a dual-sport machine. And I always thought they looked a little goofy with the boxy panniers (removable, of course).
I had no idea how well they performed until I rode one. I was convinced after the first day on the tour. And I told my Hubby I needed to get me a BMW F650GS when we got back to the States.
He scoffed. Then. By day three, I think he was convinced, too. They're just so light and manueverable, with a low center-of-gravity, thanks to the under-seat gas tank, and peppiness (or zippiness?) that makes them perfect machines for curvy mountain roads.
Yes, I can ride a cruiser in the mountains. It's just not the same.
Here's a picture with my big-ass cruiser.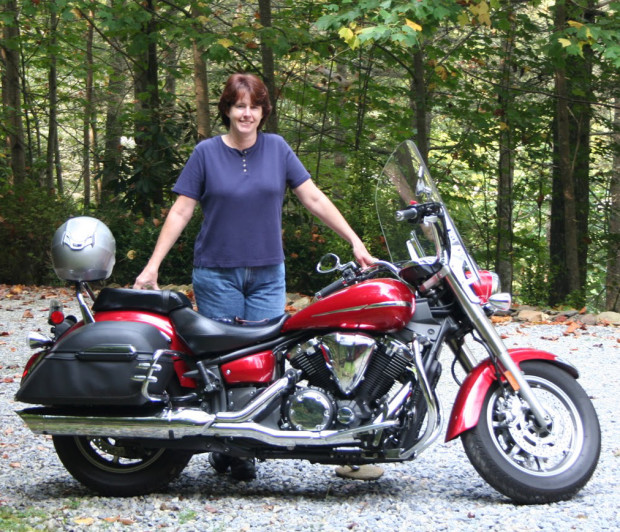 Don't get me wrong, I had fun on that bike. But I have MORE fun now.
The second half of that trip was spent visiting friends. One couple and their two kids in Zurich (Hubby used to work with the wife) and another couple of friends — Annelies and Yves — in Belgium.
Seeing Europe was so much fun, we decided to return in 2012. (Have you seen the Italia (Italy) page?)
We opted to go the less expensive route and tour Italy on our own, using rental motorcycles and a GPS. Then we rounded out our trip with friends.
We've had some pretty amazing vacations…