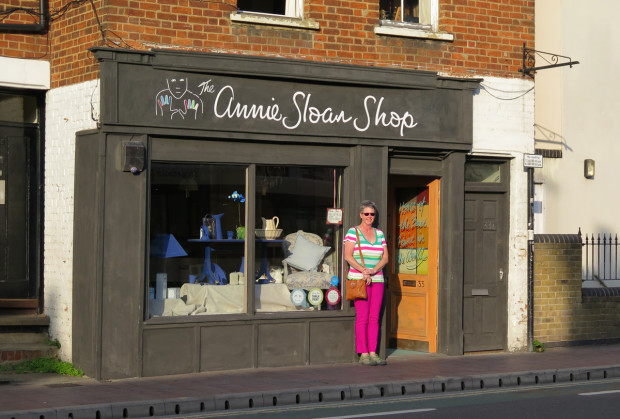 Most of you know by now that photography is a hobby of mine. Did you also know that I sew? Paint furniture? I've done blog posts about a number of my projects. Others got little or no mention. Mainly because I wasn't exactly keeping up with the blog in 2013.
I decided to catalog my projects here. Which is actually sort of refreshing. I have so many projects in the queue that I don't feel like I've accomplished much. But look at all the stuff I've accomplished.
I still have a bunch of items to be painted, however.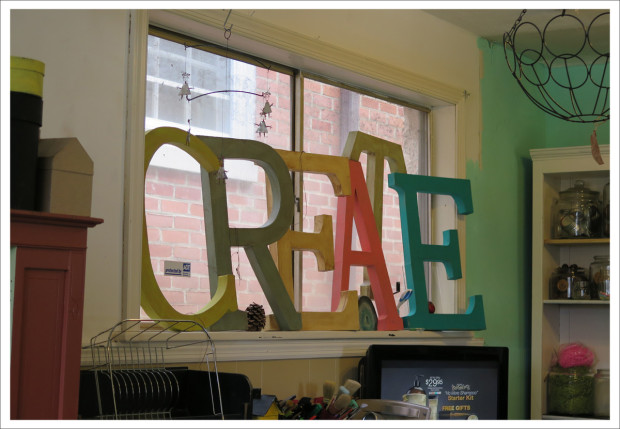 Painting
My very first Annie Sloan Chalk Paint project was a failure: Chair Fail. (2012)
Then I wised-up and took a bring-your-own-piece class at The Empty Nest, after which I had an adorable Revitalized Vanity. (2013)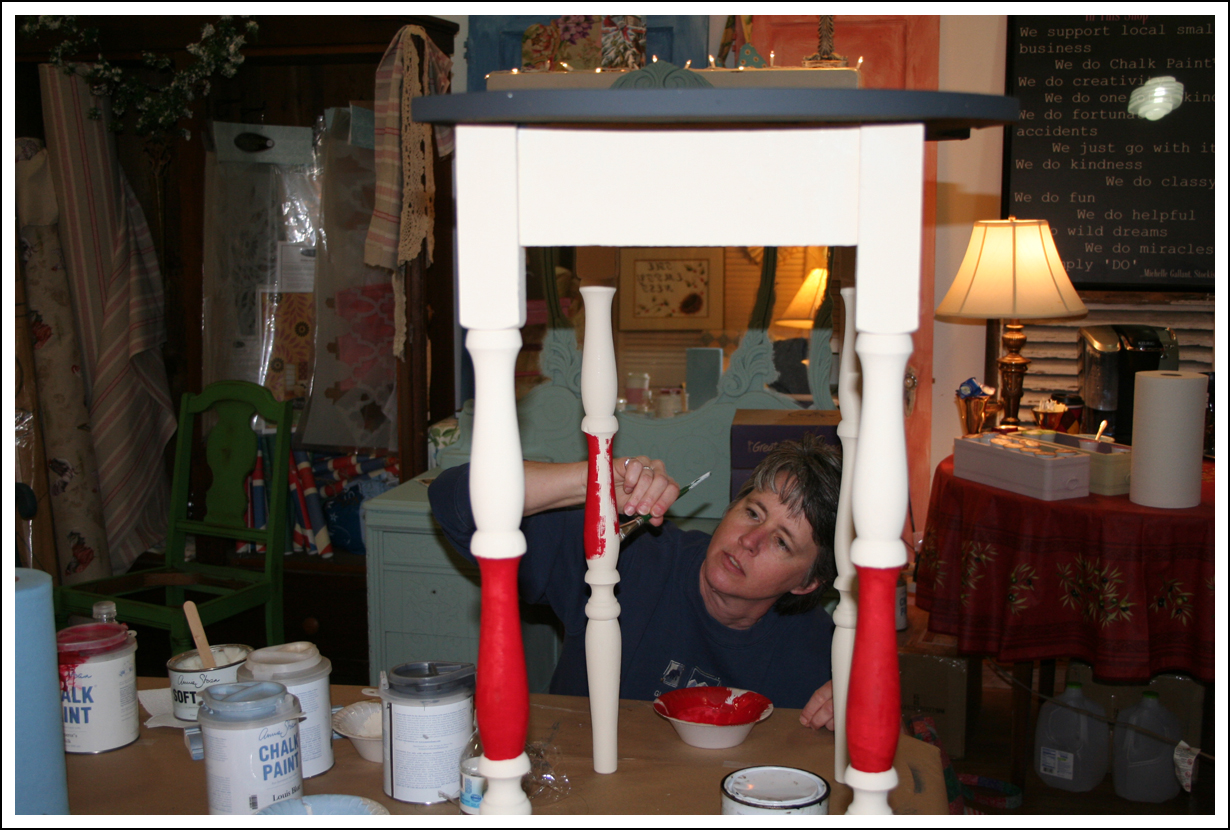 Those chairs I failed on were corrected after I took that class. I absolutely love the end result. (2013)
Breathing new life into old things. (2013)
I took a second class in February… Chalk Paint 101. (2013)
Fabulous little shoe storage bench, which Hubby made for me. (2013)
Kitchen table and chairs for Dad's new home. (2013)
Awesome bathroom cabinet. (2013)
My most unusual painting project to date. (2013)
A "new" visitor's stool for my kitchen. (2013)
Aunt Bertha's up-scaled kitchen table and chairs. (2013)
Trash cabinet with a new lease on life. (2014)
Once-ugly plastic-front end table. (2014)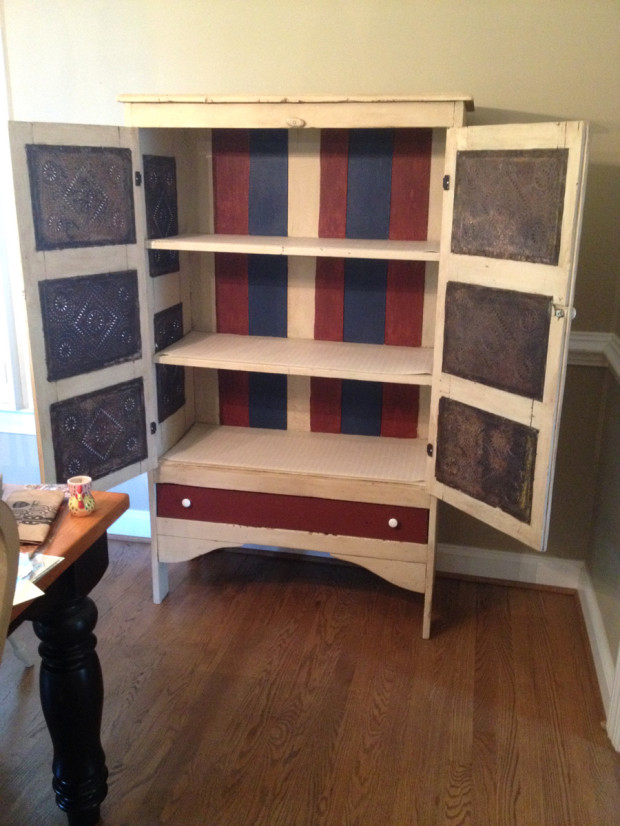 That pie safe was a mint-green MONSTROSITY. (2014)
New life for two thrift-store end tables. (2015)
Sew What?
I decided to get back into sewing, too. What better way than to take a beginner's quilting class?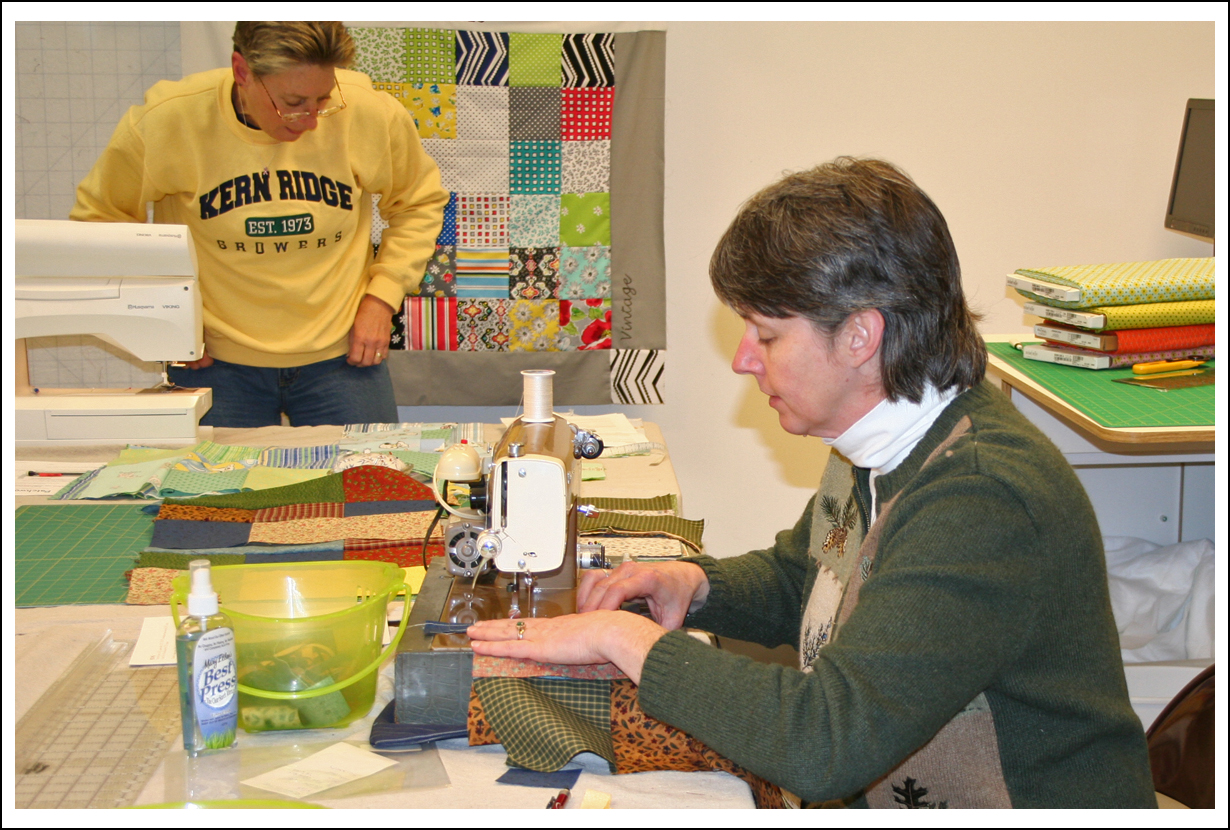 Unfortunately, I had so many painting projects in the queue, that's where I had to focus. I think (hope!) 2014 will be the year I sew more.
Although I did manage to make a ton of cute little snowmen for Christmas. Some were for gifts and some were decorations for me.
Baby play mat (shown below; 2014)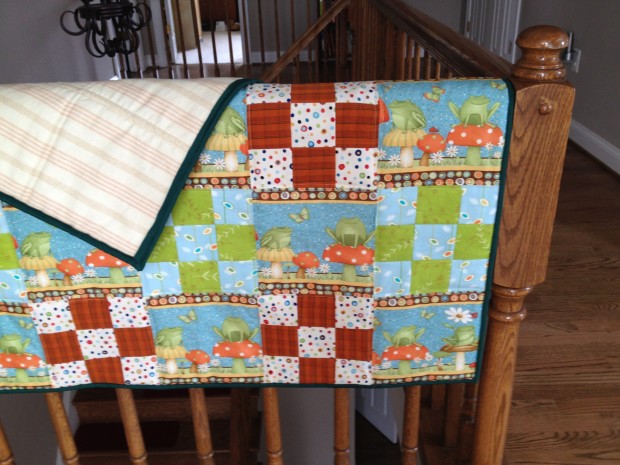 Christmas Wall Hangings (2014)
These were gifts for Amy (our middle child), TJ (Amy's husband), and our grand kids. The wood hangers are all fashioned from pieces of walnut leftover from the big clock project (if you haven't seen that yet, you should take a look).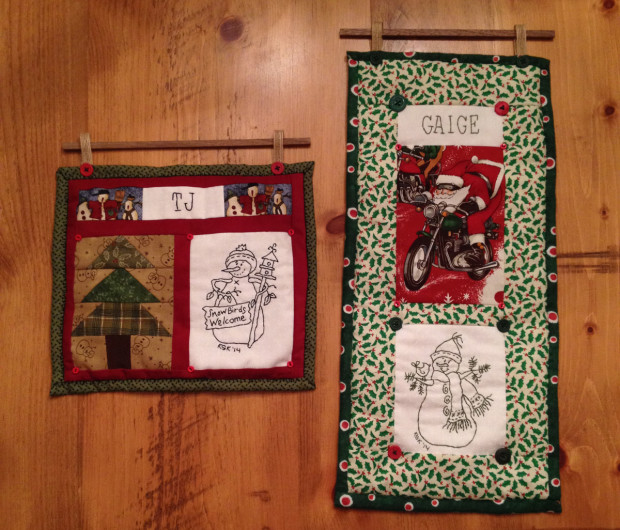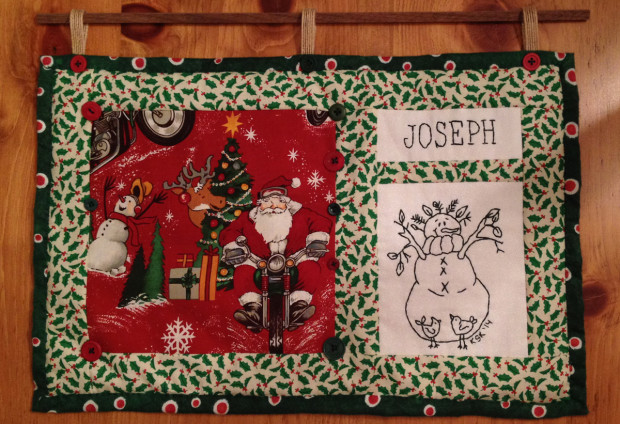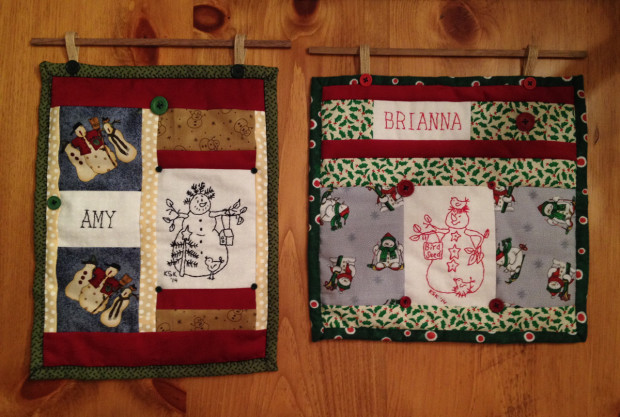 Miscellany
My friend, Janet, who owns The Empty Nest, recently (January 2014) hosted a crafting event for her personal friends. She held it at her shop, just because that's where all of her tools are kept.
I've managed to make an amazing and assorted group of friends here in Warrenton. These crafting parties are loads of fun. I'm slow at making stuff — I think too hard, I believe — so I don't have a lot of creations. But I did make one special "treasure box" to gift a very special someone.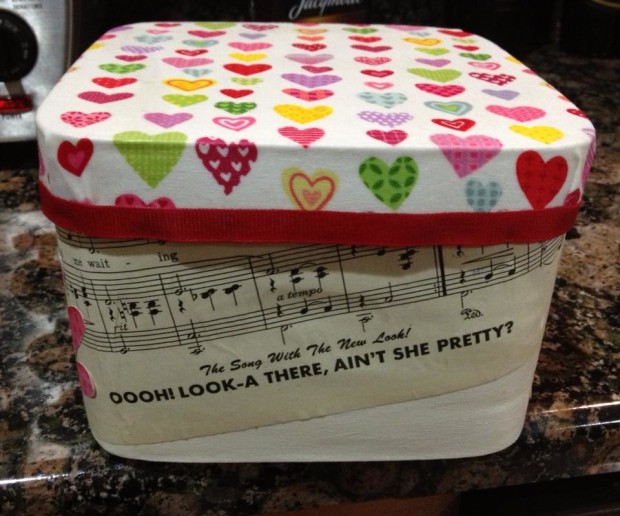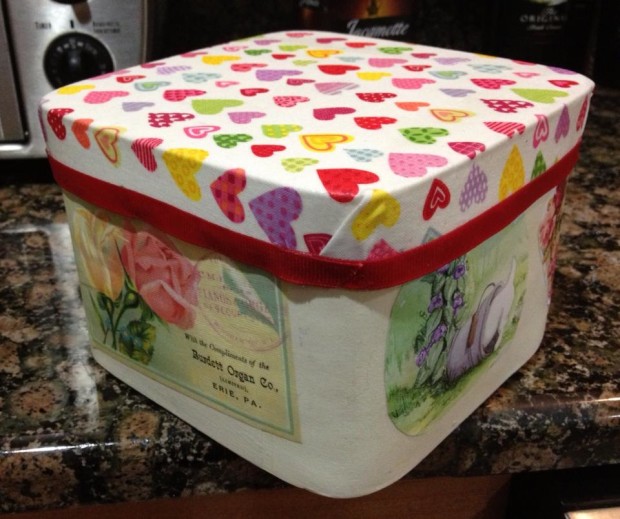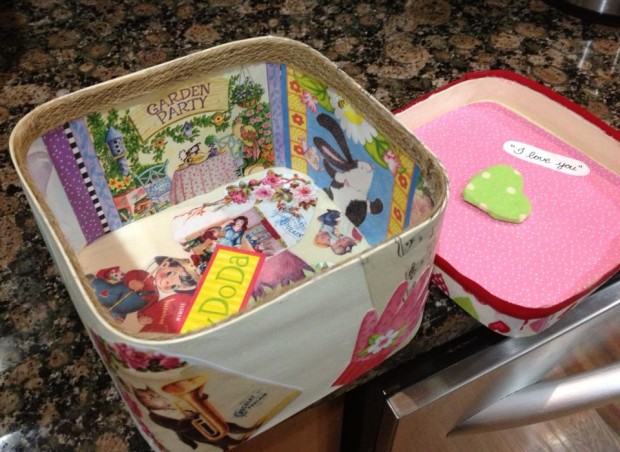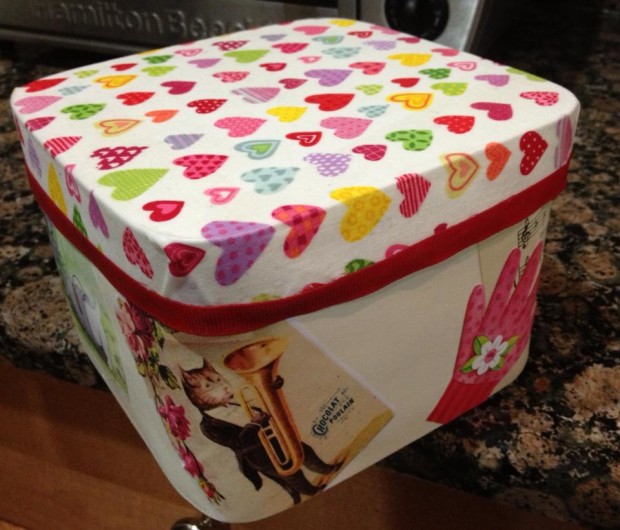 You know the saying "one man's trash is another man's treasure"? I guess the converse is true, too. Which is always a danger when you make things for people. Something YOU love may not necessarily be something your giftee even likes. I sure hope this special someone likes her new box.
———-