As I mentioned in my last post, this past Saturday I attended another Annie Sloan Chalk Paint® (ASCP) Workshop. It was presented by my friend and local ASCP Stockist, Janet Metzger, owner of The Empty Nest in Warrenton, Virginia.
I've mentioned The Empty Nest here a lot. It really is a lovely store. And it's run by an even lovelier, multi-talented woman. She doesn't just paint furniture, she paints pictures, too. And she sews. You should see the stinkin' cute stuff Janet makes and/or alters. Don't miss her aprons either.
Be careful when you look, though, as you may find yourself itching to get out there and buy some vintage linens. Oops, did I warn you too late? Sorry. If you are already inspired, there are quite a few tutorials on Janet's web site.
Back to painting… Janet is quite passionate about ASCP. And Annie Sloan the person. She says Annie is extremely down-to-earth, really enjoys meeting her many admirers, and is very supportive of her stockists.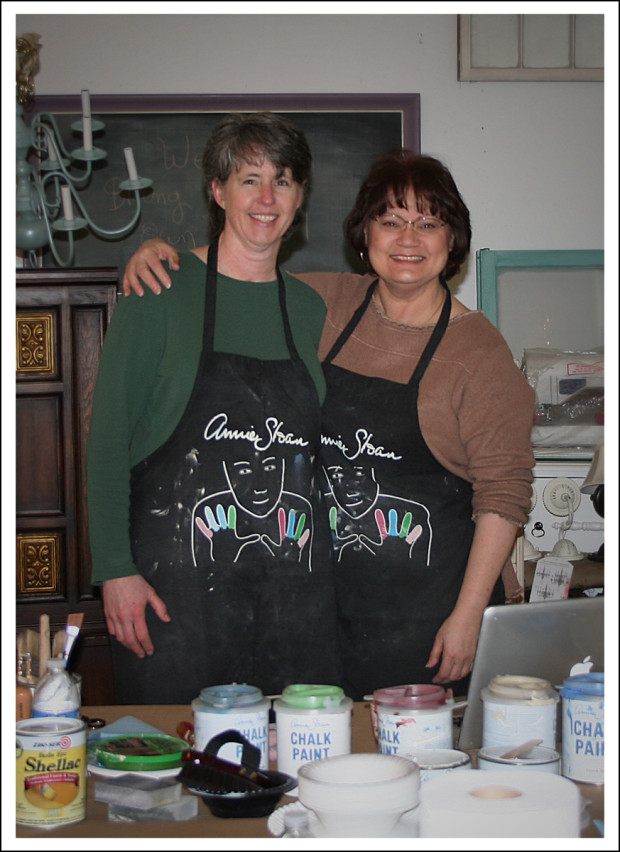 There's me with Janet, just before class.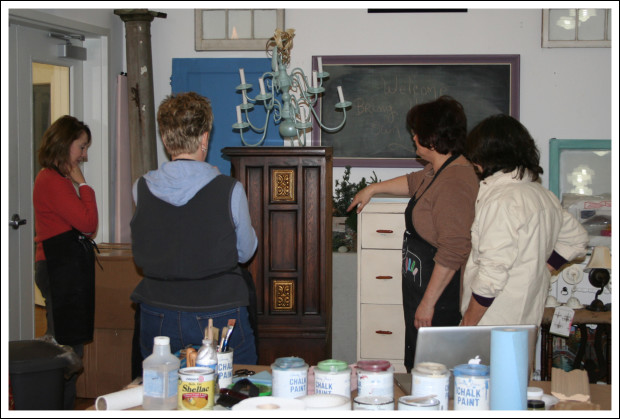 One of the ladies scheduled to be in the class was stuck in traffic, so Janet took a few minutes to show us the sort of things that can be acquired and painted. Even the chandelier in that photo has been transformed. ASCP sticks to practically anything.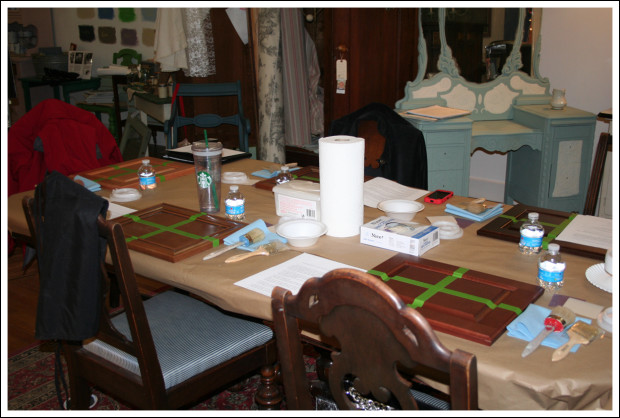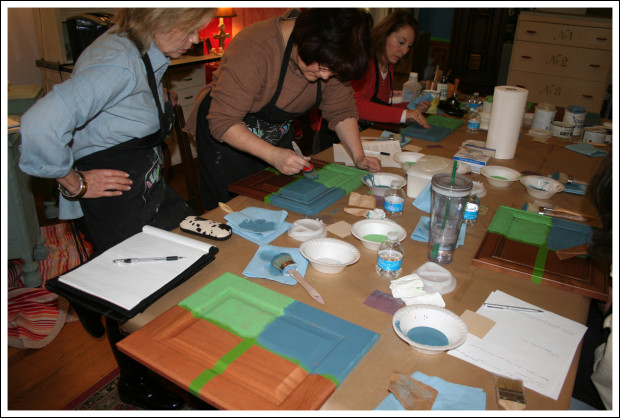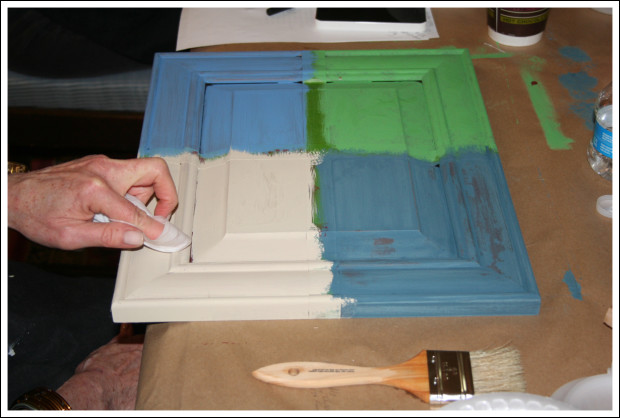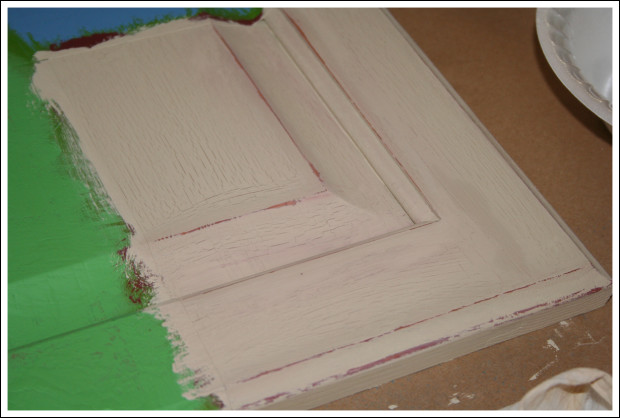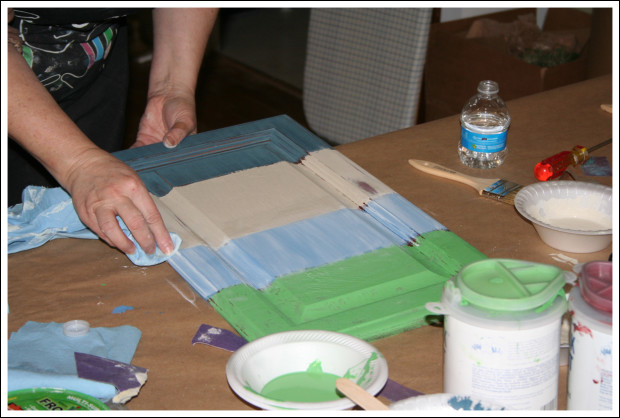 From the top of Janet's board down, the finishes we learned were Modern, Layered, Washed, and Rustic.
Dark Wax is a key component of the rustic finish. The dark brown wax leaves behind a hint of residue in the cracks and crevices, which provides an aged patina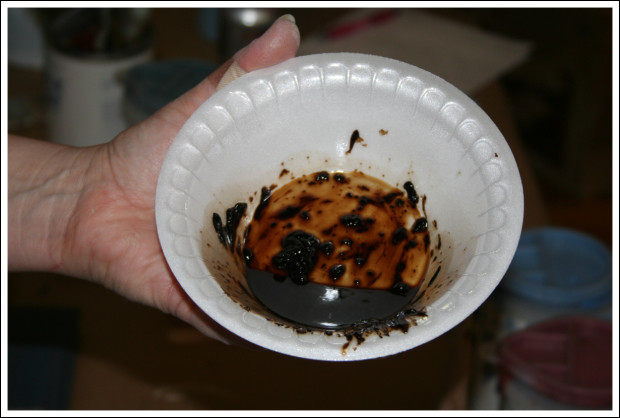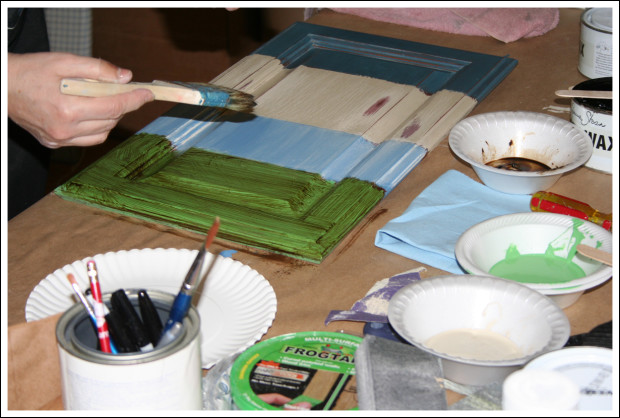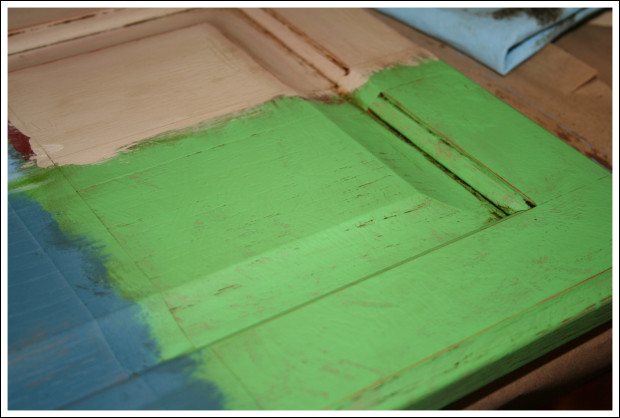 ASCP is cool stuff. Really.
And I must say, living within walking distance of The Empty Nest is awesome. I can pop in for tips anytime. Of course, I try to be mindful of Janet's time. So I don't linger too long. But it's great to have an expert on-hand in a crunch. Last week, she solved my stencil dilemma and I am super-pleased with the result. But that's for the next post.
Thanks to Janet and all of my classmates for a fun and informative Saturday afternoon!
I'll leave you with one final shot from Janet's shop. This decked-out bird makes me smile.