Where were you 21 years ago? Can you remember? I can remember exactly where I was because today is my "baby" boy's 21st birthday.
I know it's a cliche, but time really does fly.
Eric doesn't read my blog, so I figured it would be safe to do an Eric through the years pictorial tribute.
Of course, most of the pictures I have are not digital or easy to get to so I've got a limited selection to work with.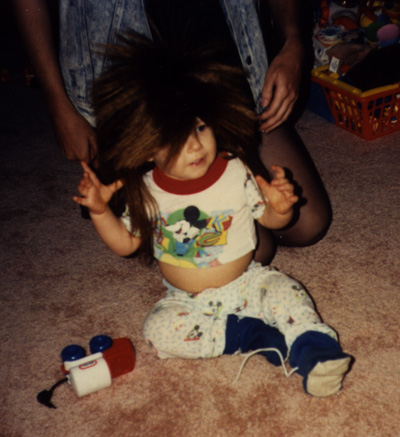 Eric was even rocking it when he was a baby. We never really know what sort of influence we'll be, or what impressions we'll leave, as our kids are growing.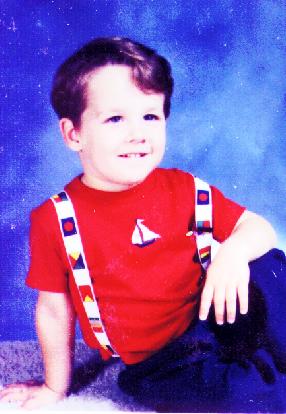 Eric was probably more like 2 and a half in that last shot. I'm glad he grew out of the "looking like a preppy" phase.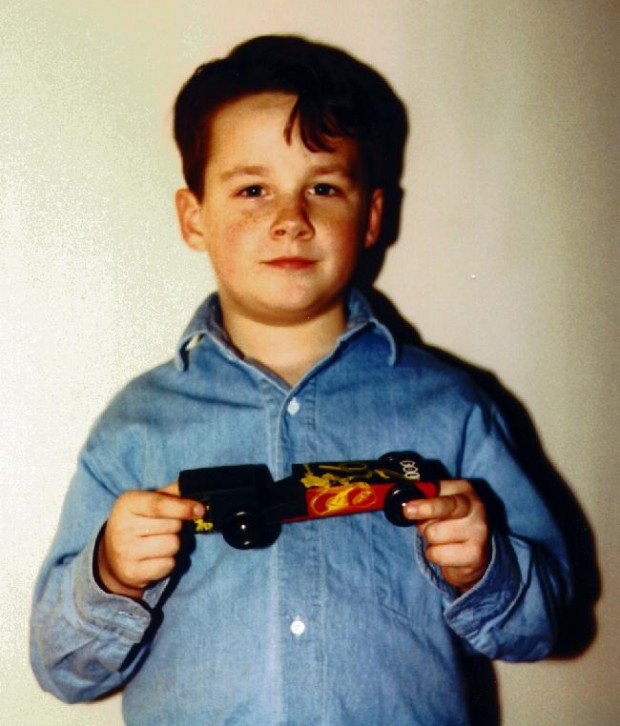 Eric's very short-lived tenure as a Cub Scout. Activities like that and sports didn't go over so well with the non-custodial parent.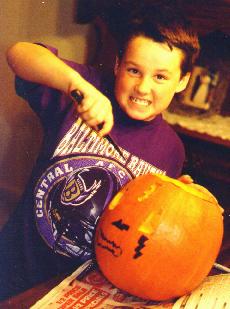 It's funny as I look through these pictures that I begin to realize I did influence the boy in a way. He's got a bit of my goofy streak.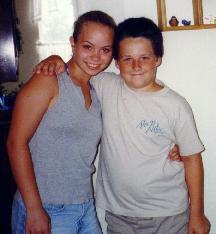 Eric in desperate need of a haircut. His hair is so thick, when his summer buzz cuts grew out, it always looked like he was sporting an Afro.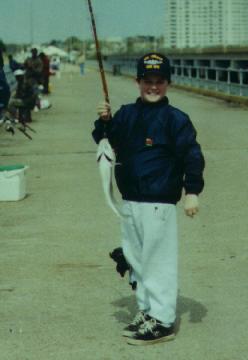 Fishing with Pop (my Dad) in Virginia.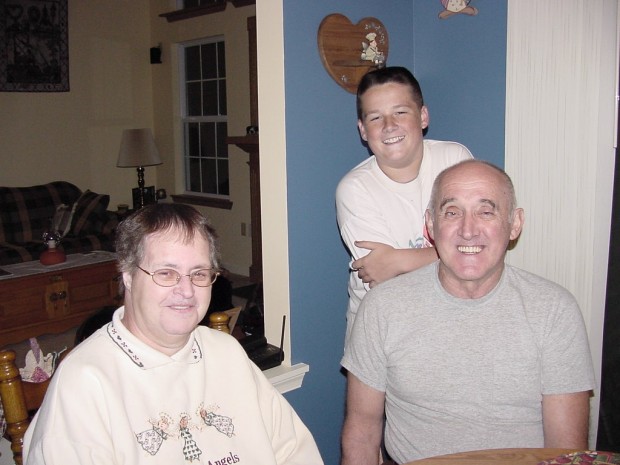 Eric and my parents on his 12th birthday.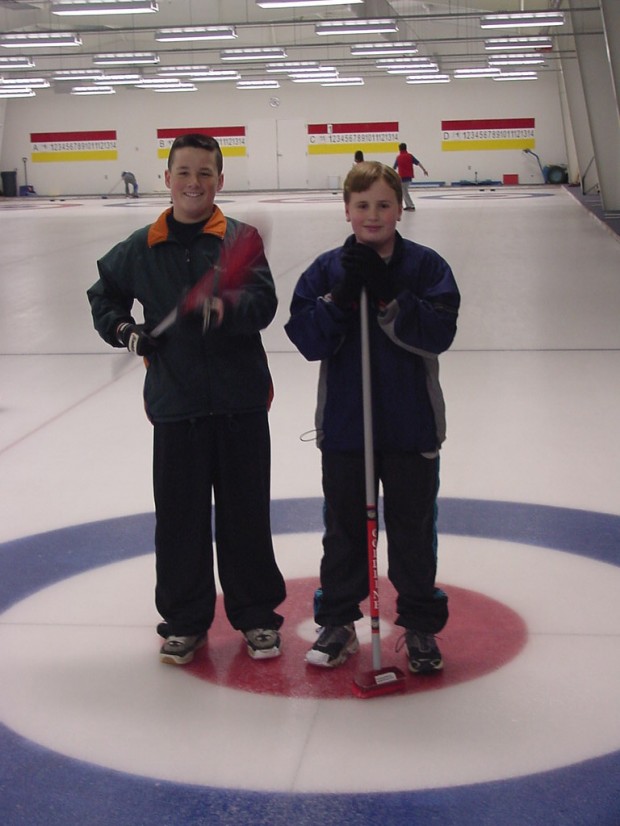 Curling with Tim. He was between 12-13 here I think.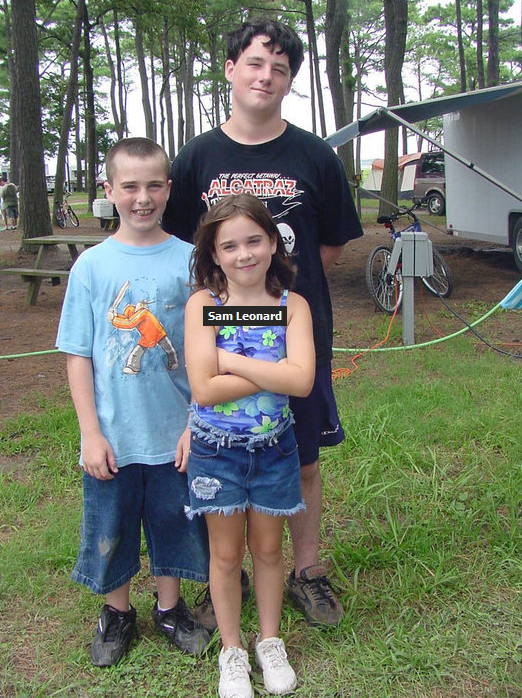 Eric (age 14?) visiting with his brother and sister (on his father's side) at Cherrystone Campground in Virginia, where I dropped him on the way home from my brother's house.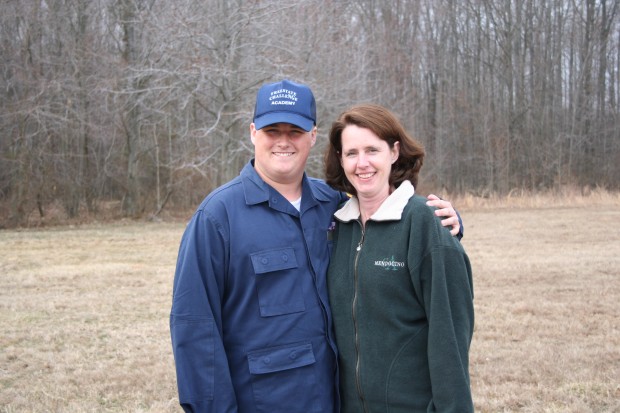 This is Eric in uniform during his time at the Freestate Challenge Academy, a National Guard-sponsored youth program that rescued Eric (and the rest of us) from his challenging high school days.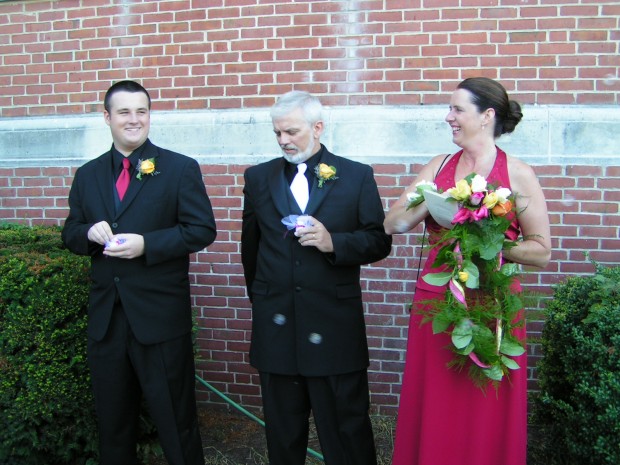 Here's Eric looking all "gangsta" with Hubby and I after Amy's wedding.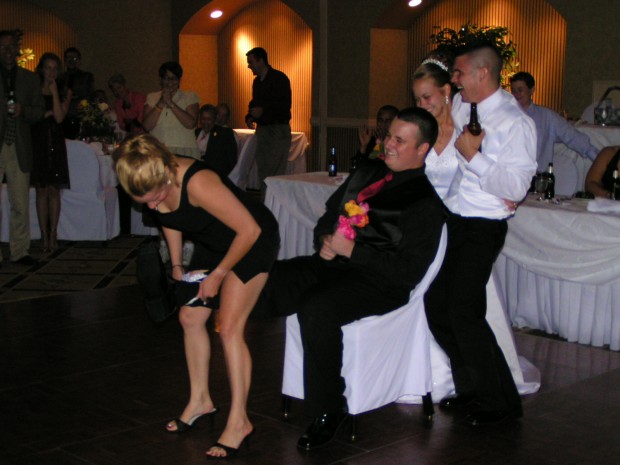 I think my sense of humor definitely wore off on him. He's a good sport about just about everything.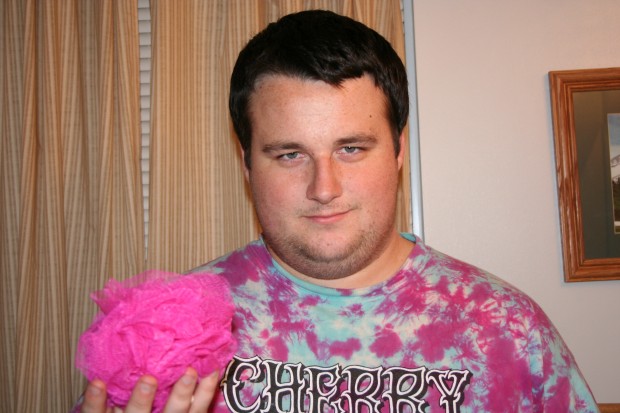 Here he is with his new, pink pouf at around 19. He needed a pouf and it was the only one we could find at Walmart.
This shot is relatively recent. I lifted it from his (or his girlfriend's) Facebook page.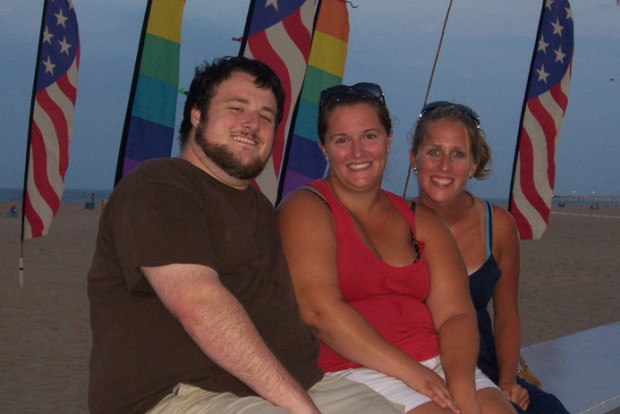 Speaking of girlfriend… here Eric is with Kelsey. This one is only about two months old. Ah, to be young and in love. They look so happy together. And she's a real sweetheart, too.
Happy birthday, son!
Raising you wasn't always easy (every kid presents a challenge), but I'm proud of the wonderful young man you have become. I love you!