I've mentioned before how people have made comments about my camera being responsible for the quality of my images. You know, "I love your pictures. I need a camera like yours."
So when I saw this quote recently, I knew I just HAD to share it here…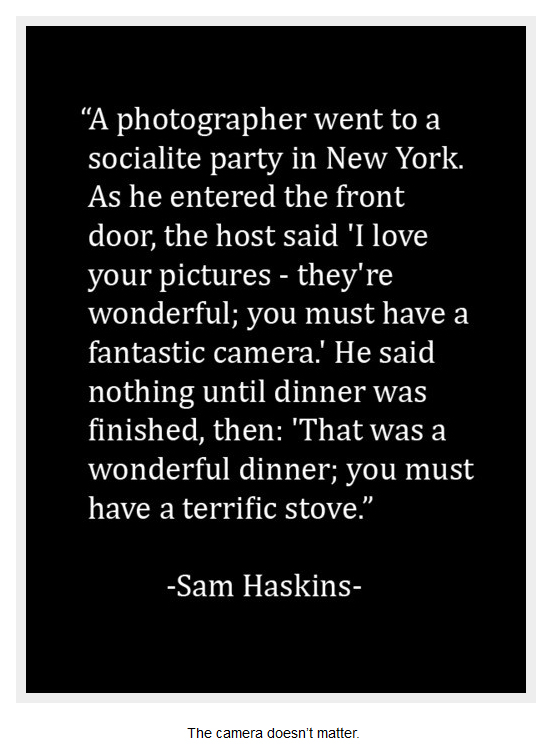 It was actually a couple of weeks ago that I saw this quote. Back when my blog wasn't working properly and I couldn't post pictures. So I don't remember where exactly I saw it.
But speaking of pictures… I can't believe not one person commented about the naked man in the video I posted yesterday.
Maybe everyone thought it was just some dumb weather video? Perhaps I should have said, "make sure you watch for the naked man!"
Or, perhaps everyone was so shocked at the inappropriateness of it all that they just could not comment.
I'm attributing it to the dumb weather video syndrome.
On another note… my posts may be a bit unusual over the next couple of weeks. Hubby and I will be traveling all over Colorado, Utah, Wyoming, and Montana with our dear Belgian friends. Shannon will be joining us for a few days in Colorado. I'm going to try posting from my smart phone. You know, the one that's way smarter than me? Fingers crossed it works. If not, I'll have my computer along, too. I just thought I'd warn you so you didn't think the blog was broken again.