This is a continuation of our visit with the grand kids, from last weekend, that I started describing in my previous post.
Knowing the kids would need to burn off some energy after spending hours in a museum, I wisely did some research in advance and found nearby Frying Pan Farm Park in Fairfax County. As explained on their web site…
…the park preserves and interprets a 1920s through 1950s farm, agricultural process, rural community life and landscape for the educational, cultural and recreational enrichment of citizens and visitors of Fairfax County.
There's a playground, equestrian center, carousel, general store/concession stand, and critters!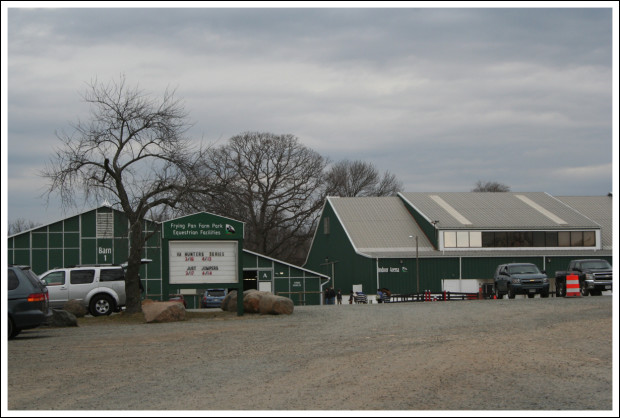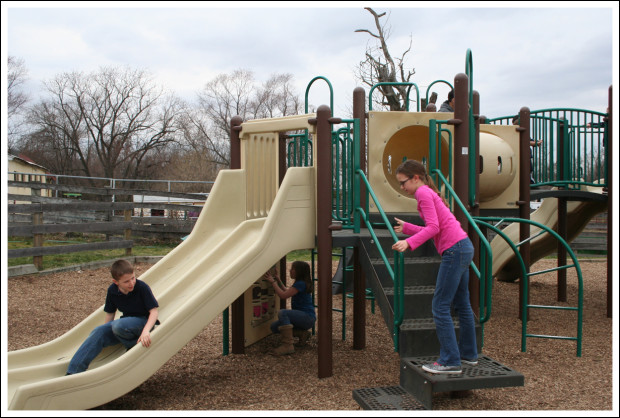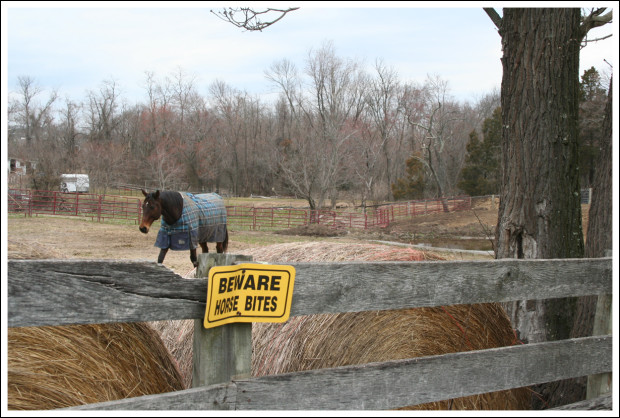 The horse appears to belong to or is being boarded by people living next to the park.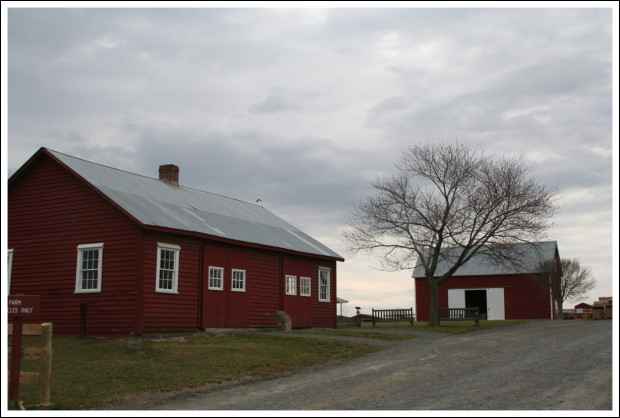 I loved all the red barn buildings!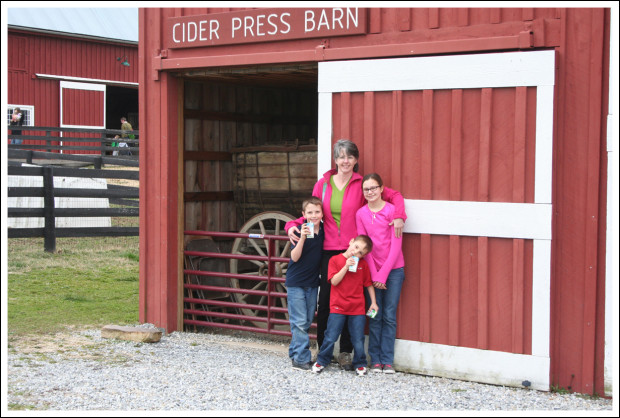 And, look. A rare shot of me with the grand kids.
Speaking of me and the grand kids… I'm not sure who was more excited about seeing the critters.
Joey hollered "Ew, it stinks!" repeatedly about 20 times before we could shut him up. They are not exactly city kids, but they are FAR from farm kids, too.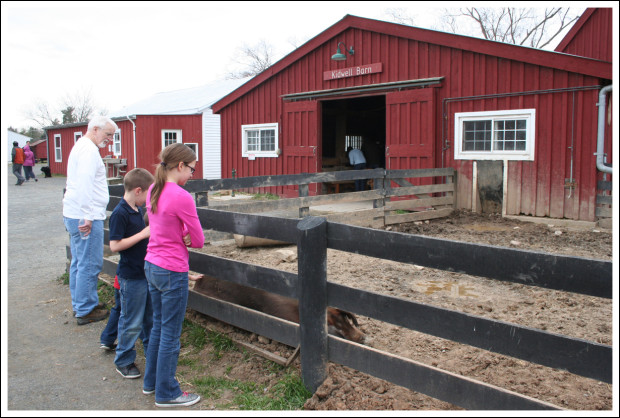 The big pig outside was cool. But the animals inside the barn were cooler.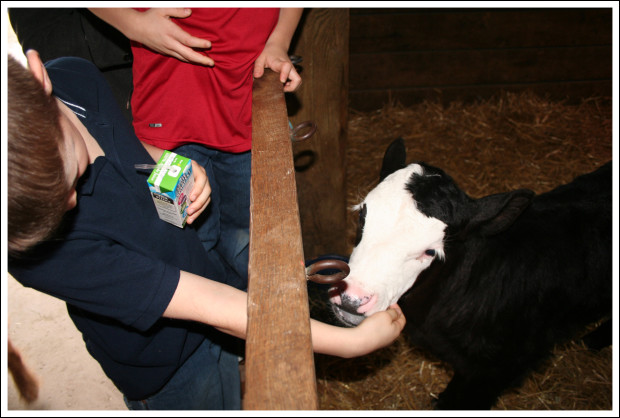 That was the sweetest little calf ever.
Prepare yourself for some serious cuteness here.
Ready?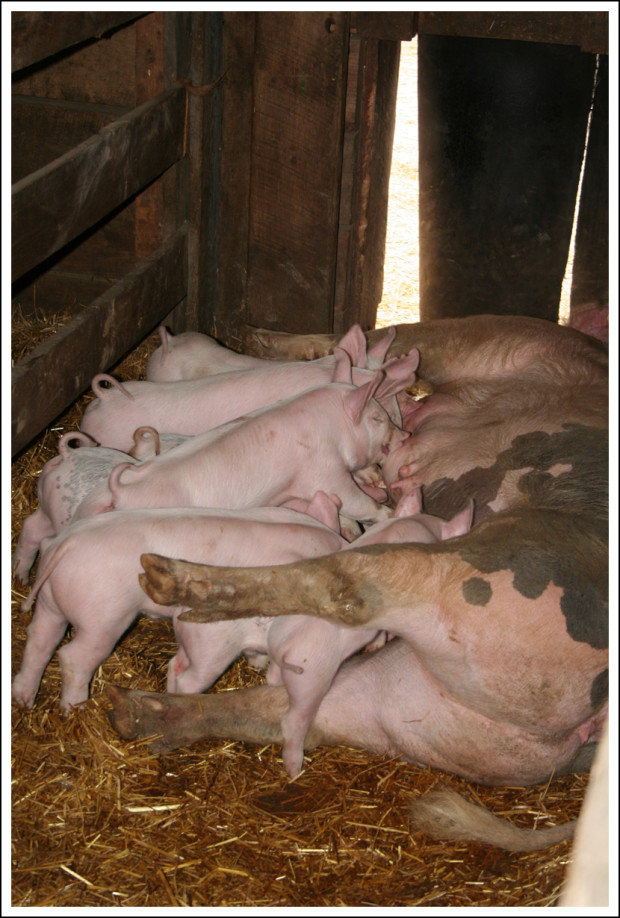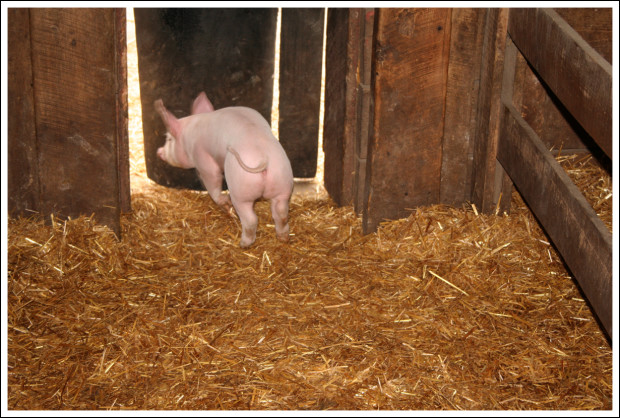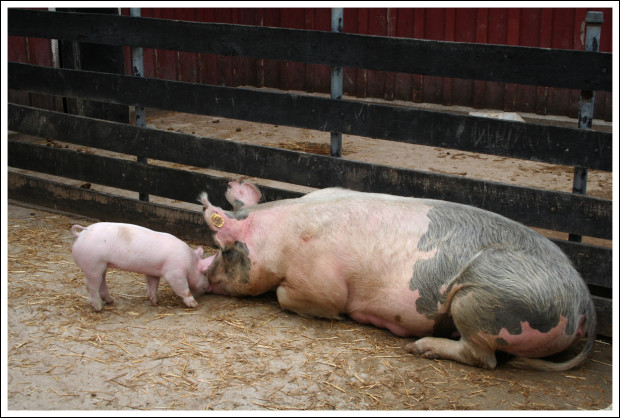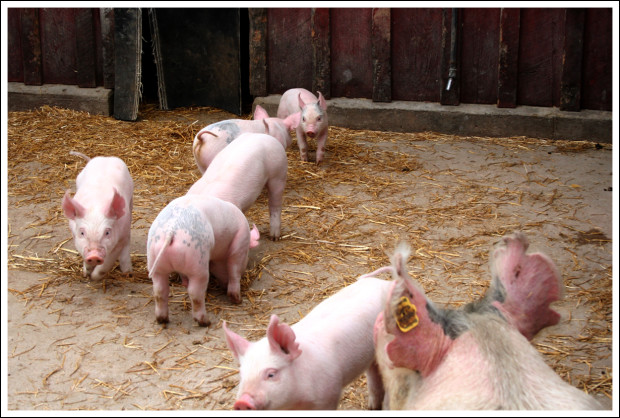 Even Hubby said the baby pigs were WAY off the cuteness scale. I mean, how can you not think all these happy little pigs are cute?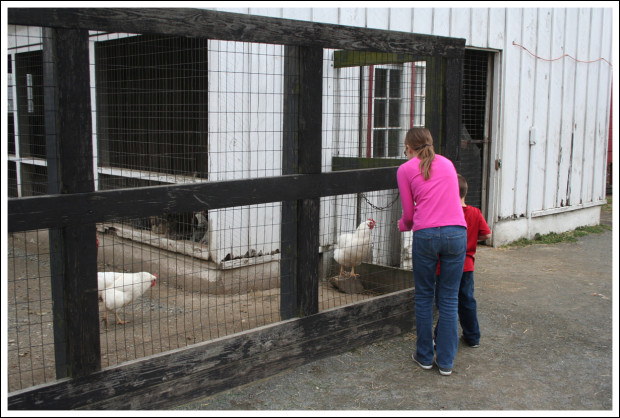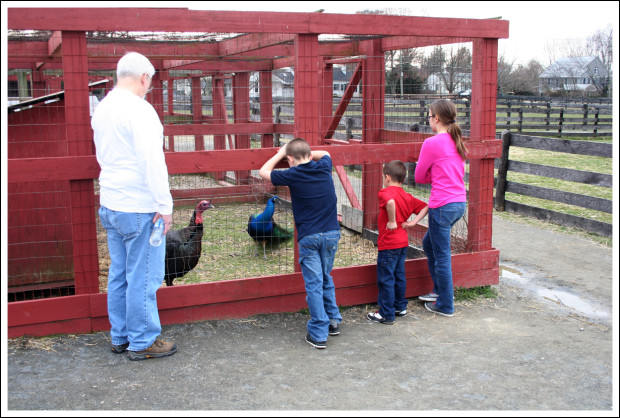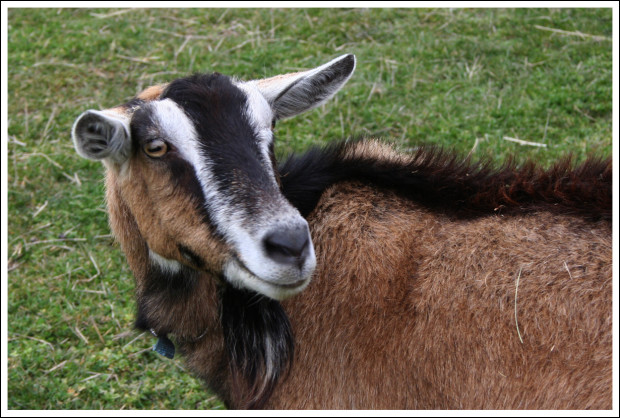 I think the goat was happy to see our loud crew go.
When we got home, Hubby needed a power nap, so the kids and I went for a stroll around town.
The first stop was, of course, the caboose. Joey LOVES the caboose.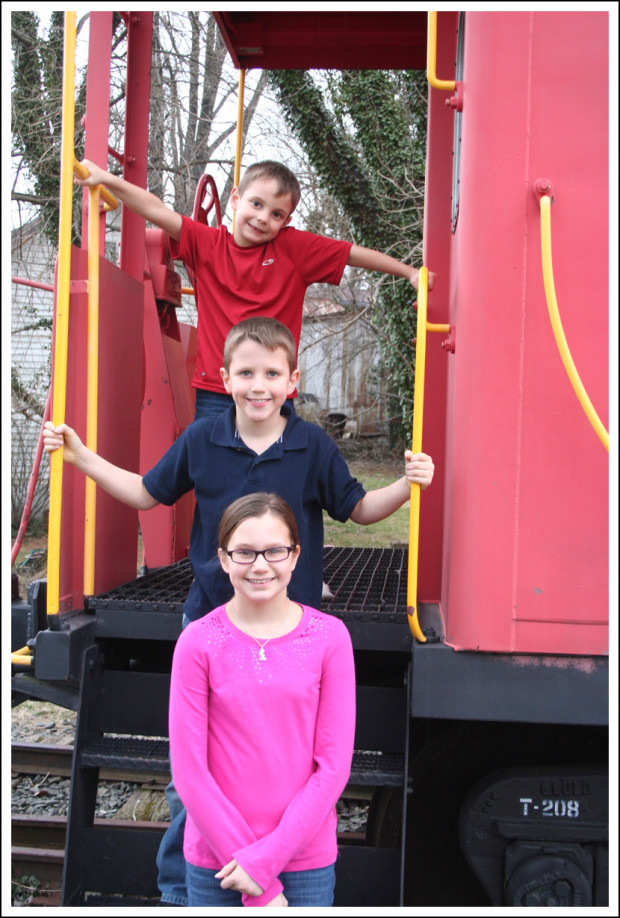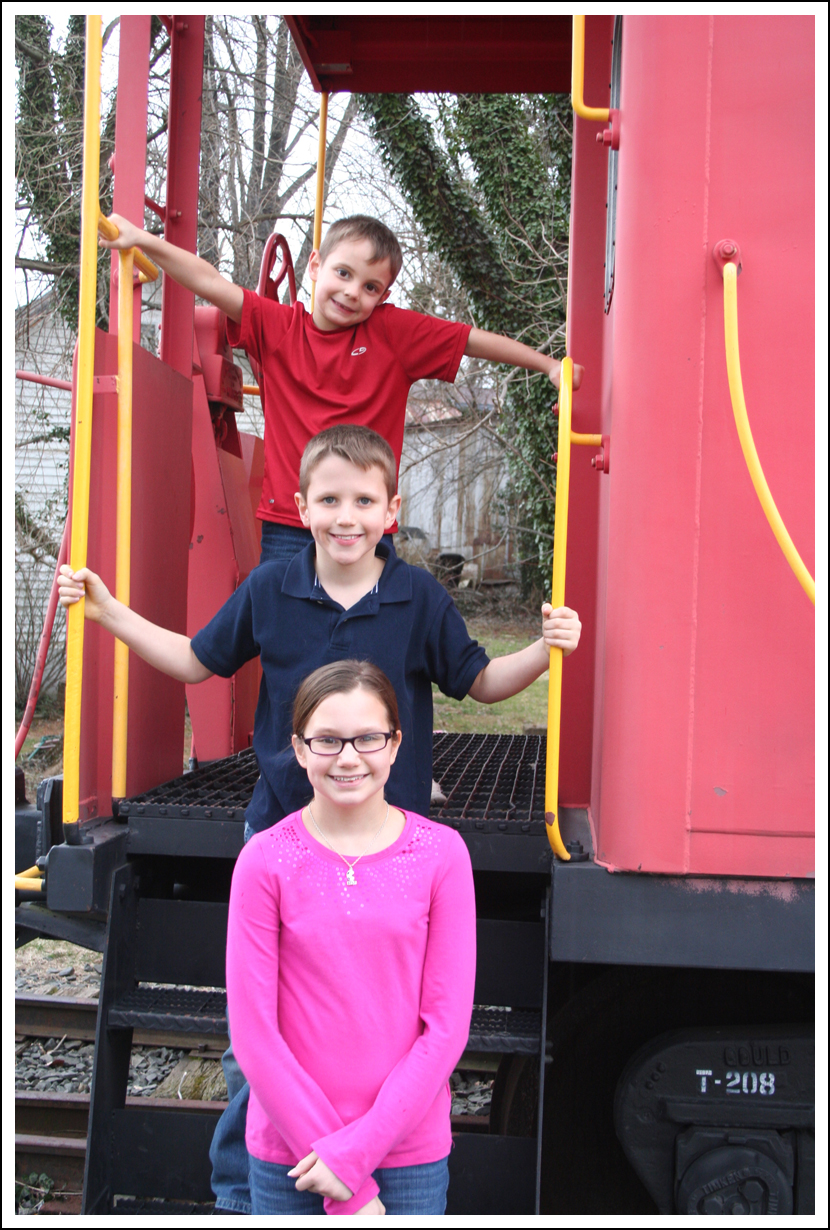 They were having fun hamming it up for the camera.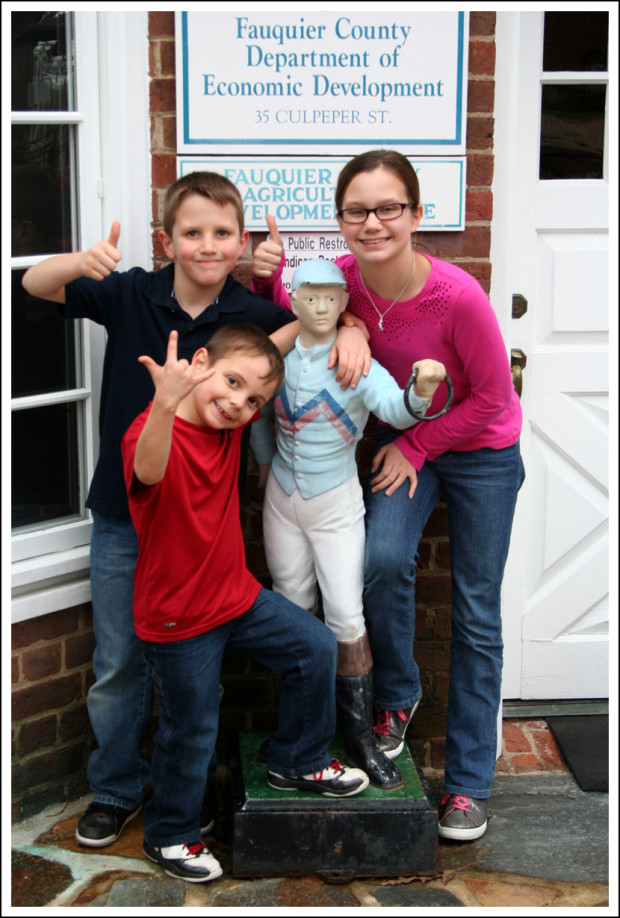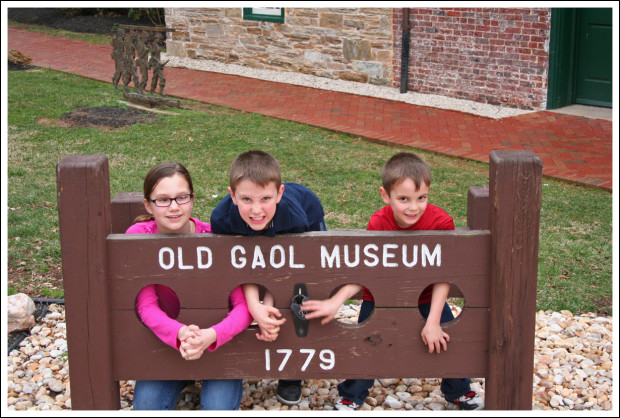 I explained to them about the slave auction block near the courthouse. Gaige declared it sad and told everyone they should look sad in the next picture.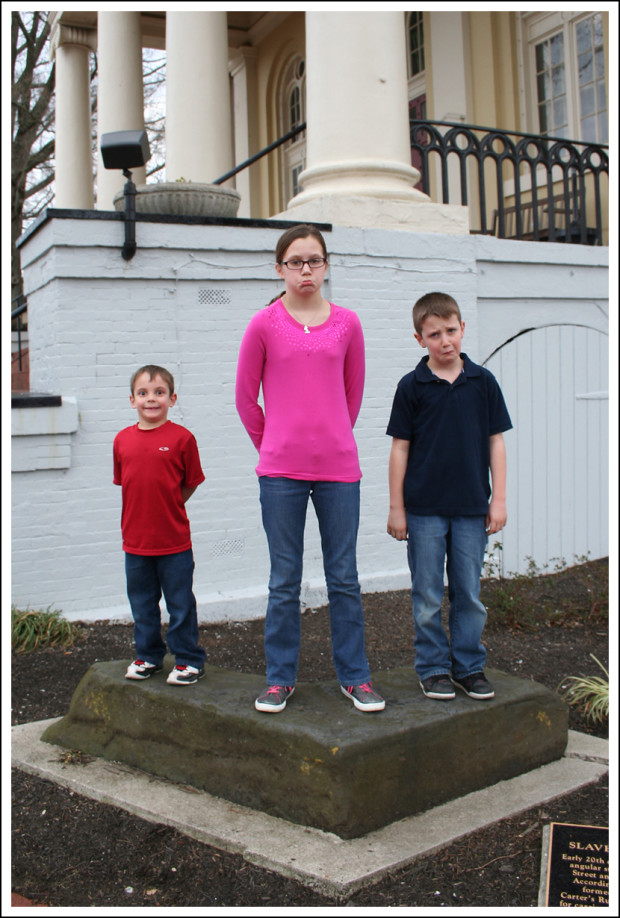 Apparently, Joey was confused about how "sad" should appear. But he redeemed himself in the next shot, which I think is quite cute.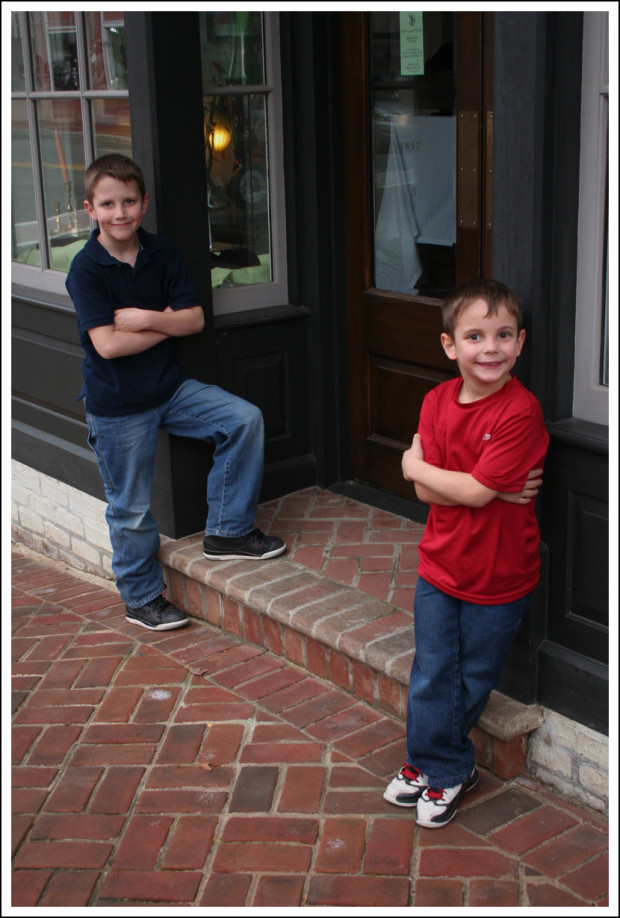 On Sunday morning, Hubby and I walked the kids up to visit the Old Jail Museum.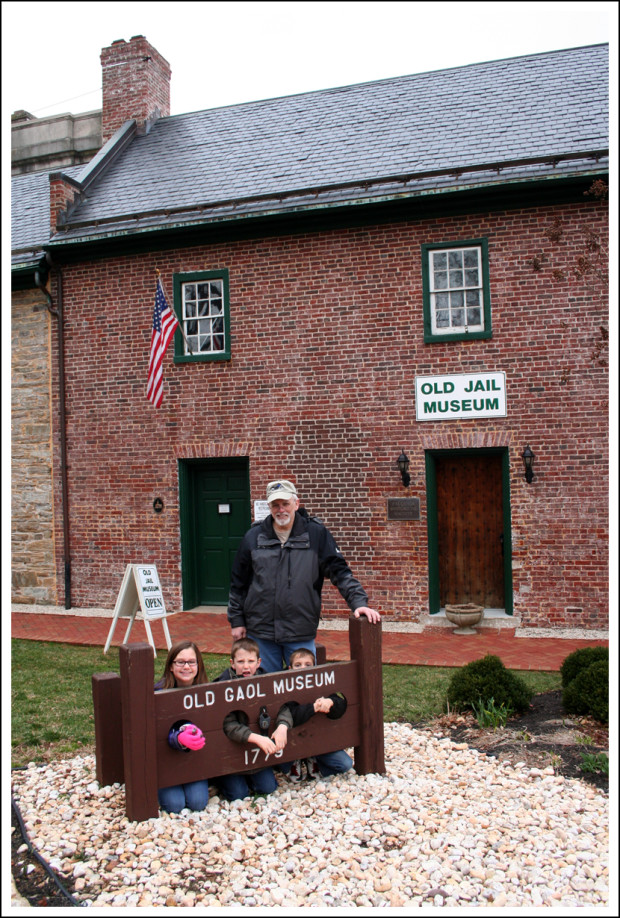 Isn't my Hubby a handsome grandfather? I sure think he is!
And that was the end of the visit. Sort of. I did feed them before packing them in to car for the return drive to Maryland.
It was a fun-filled visit that went by WAY too fast.
The next visit will have to be longer so we can squeeze more stuff in. Of course, it may need to be followed by a day or two of vacation, too, so Hubby and I can recuperate. Those kids wear us out! But they sure are fun.