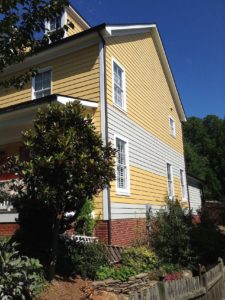 I'm a singer. Much to Hubby's chagrin, I hum, too. Unconsciously.
I usually reserve my singing for times when I'm alone in the car. Or when I'm painting. I'm not sure why painting brings the music out in me. Maybe because it's such a mindless task.
I remember giggling out loud when the guy who painted our house introduce himself to me as "Hector, the Singing Housepainter." I never did catch him singing, though.
I've always enjoyed a wide variety of music. I have wasted innumerable brain cells storing song lyrics in my head over the years. It even surprises me when I come up with lyrics to songs I haven't heard in ages. Even songs I never particularly liked. It's weird.
Anyway… today's prompt is "three songs you love to sing along with." For me, it's really, really hard narrowing this list to just three songs.
One oldie I'll be singing until I'm in my grave is Dan Fogelberg's "Leader of the Band." I like a lot of his songs, but that's the one I sing most.
Peter Gabriel's "Red Rain" is another.
And then there's Jason Mraz's hit, "I'm Yours."
I'll never win any singing competitions, but, in my opinion, I do okay carrying a tune.