It's fully Spring in Maryland. In West Virginia, too.
This week's You Capture theme is pink.
There's a proliferation of pink everywhere. Pink Azaleas. Pink Dogwood trees. Pink tulips. Little girls wearing pink. Pink snow cones. Pink pansies (although purple is more common).
As plants go, my favorite pinks are the Redbud trees.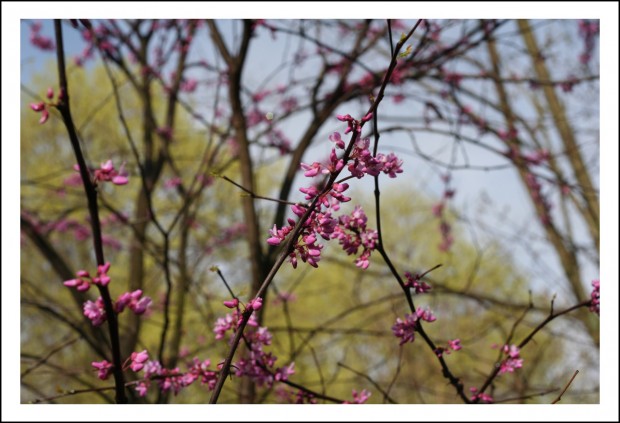 Who can resist a cute little girl wearing pink? Even if the little girl isn't human?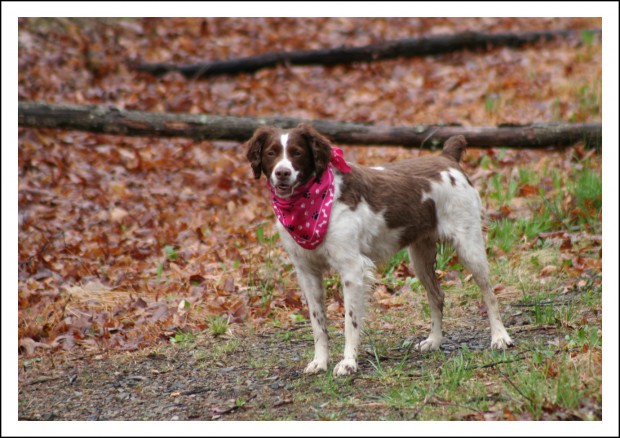 But really, the pink I've enjoyed looking at most over the last few days is not naturally occurring. And it's indoors. Which, if you've seen many of my posts, is quite the opposite of all the nature and doggie shots I like to share.
Anyway… here's some pink that really makes me happy.
It's very girly, isn't it? Again, not like me. But I just love all of the pinks with the white and black. I bought it from Vintage4Creations on Etsy. It only cost $20. I bought another very cool, but again very girly, bag from the same lady. It, too, was only $20. Both are very well-made. I just adore the way this woman combines colors, textures, and vintage touches like the big black button closure.
One of my on-line friends, Shybiker, is a motorcyclist, but also has a fashion blog. I am no fashionista, but I just love Shybiker. Not all of the posts are about fashion, but many are. I read them anyway. Until recently, I couldn't identify with the "this dress made me happy" sort of thing. Until I bought this bag, which has been hanging on my door all week for me to admire.
Finally, I get it. This bag makes me happy.
See what pink the other participating photographers managed to capture this week by visiting Beth's Blog.