Maybe it's me. Maybe I just have a sick mind. But I really think there's something wrong with this picture.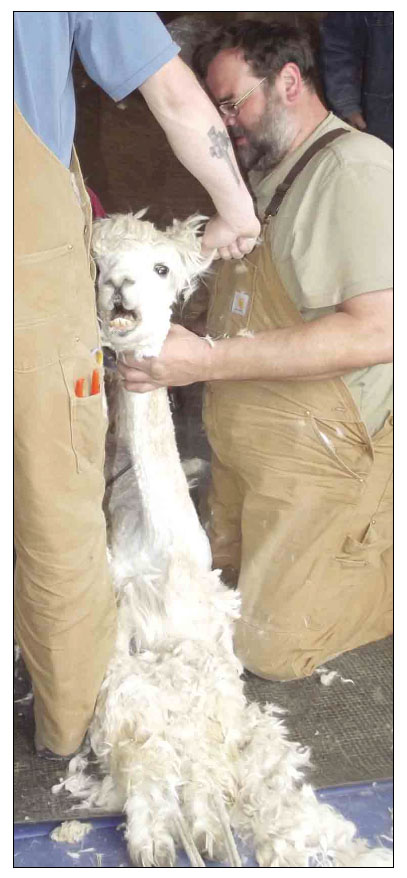 I mean, you have that goofy expression on the Alpaca's face with a big, ole man standing behind it, holding it by the neck.
Really?
Like I said, maybe it's me. Maybe normal people just see an Alpaca being shorn. NOT what could easily be a cover shot for a beastiality porno flick.
But that picture was on the front page of the Romney newspaper.
Large and in color.
Here it is from a wider angle.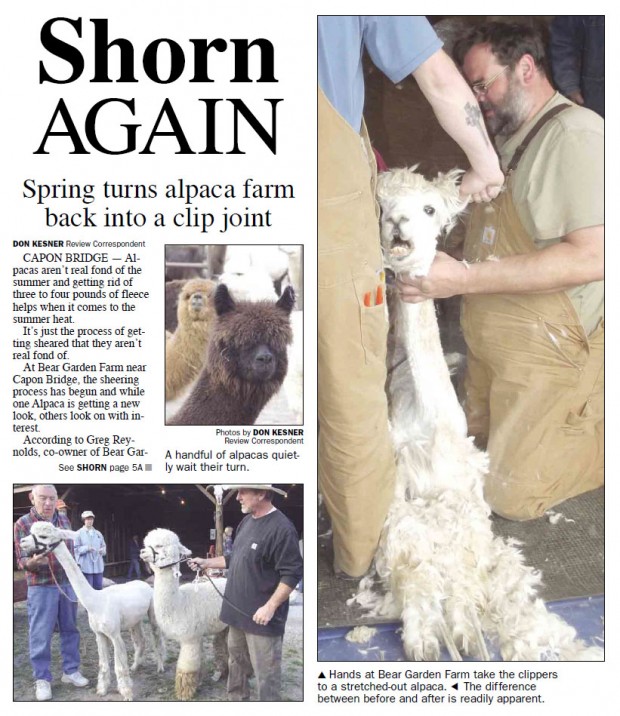 Does anyone else think that particular shot should have been edited out?