Remember Reflectofrog?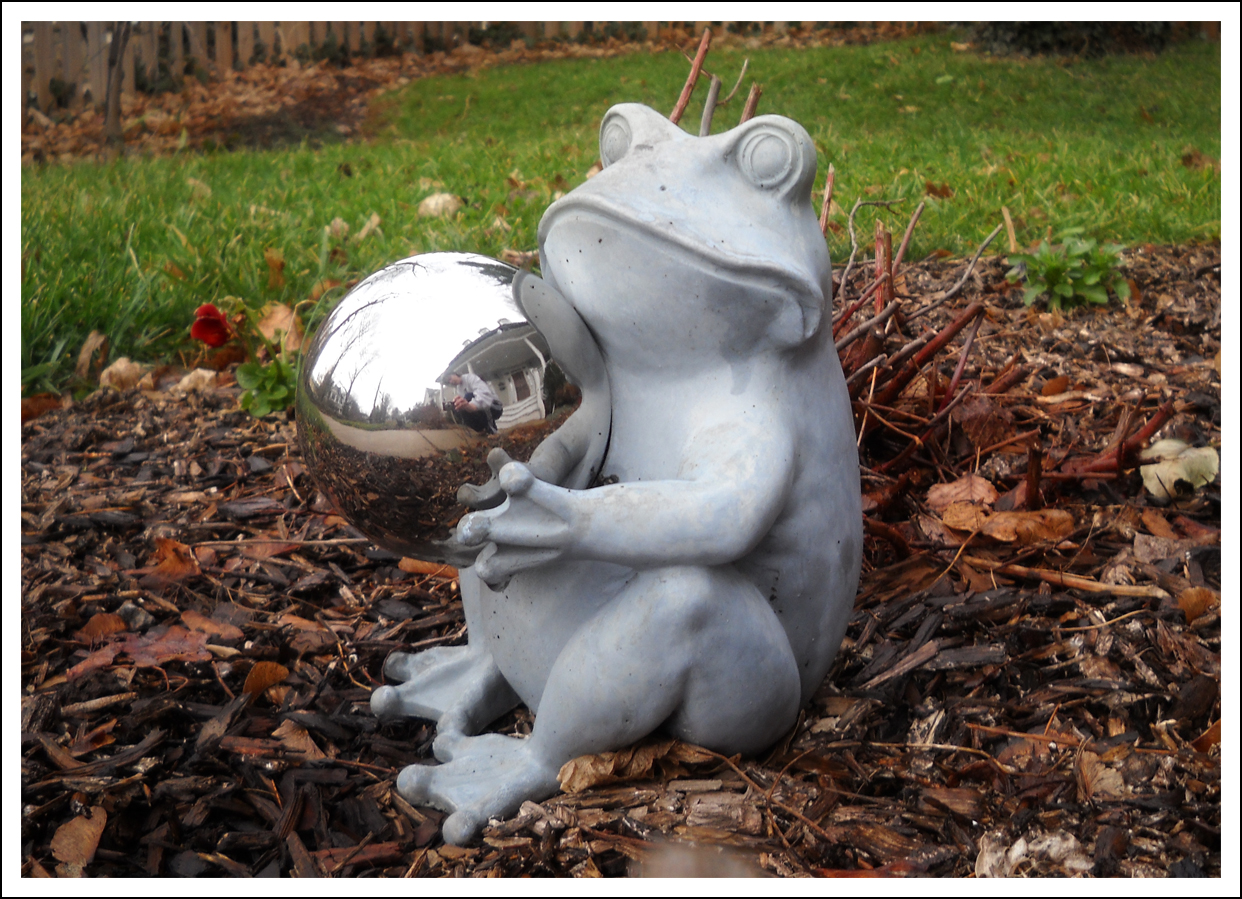 He's been with us for several years now.
Shortly after we moved to Virginia, I planted some Pansies in our flowerbed out front and installed Reflectofrog.
See those twiggy-looking things behind him? That's Spirea, which I cut back before planting the Pansies.
Look what happened…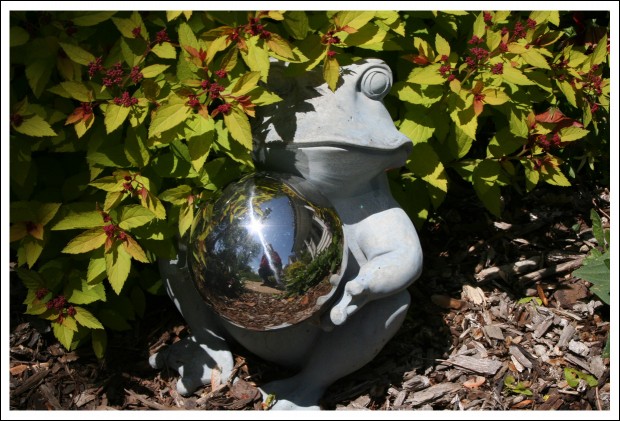 Methinks it is time to relocate Reflectofrog.