We're back from our visit with Shannon.
Mike and I had great fun hanging out with Shannon and exploring her world.
San Diego is gorgeous. The weather is perfect. It's easy to see why many folks who visit never return home.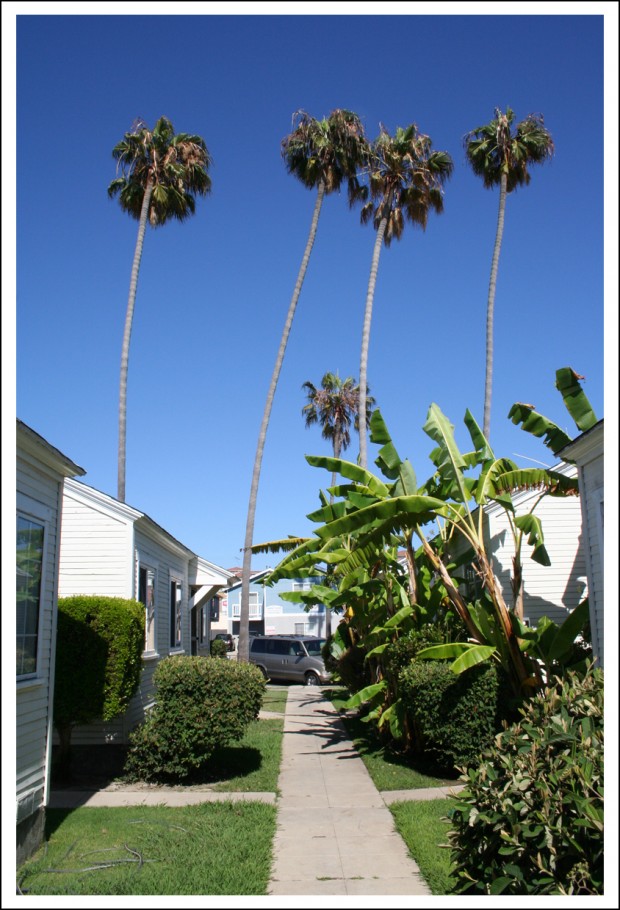 That palm tree view is what greeted us every morning. That's the sidewalk from Shannon's cottage leading toward Kansas Street.
The blue sky is typical, once the early morning marine layer burns off. I don't think it was ever gray after about 9:00 AM. Oh, and the temps never once climbed out of the 70s. Saturday evening I had to wear a jacket to walk to the neighborhood yogurt shop. Really.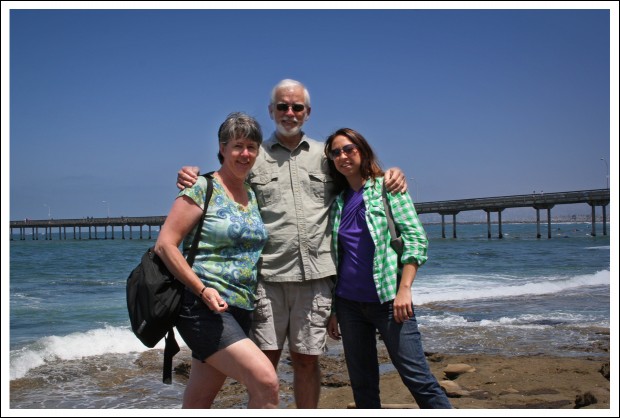 Even if it is far away from us, San Diego is the perfect place for Shannon. Our visit was far too short. I'll have more pics to share soon.