I know I tend to get a bit repetitive when talking about this cute little town in which we now reside. But I can't help it. The place really is that awesome. And, amazingly enough, it just got better!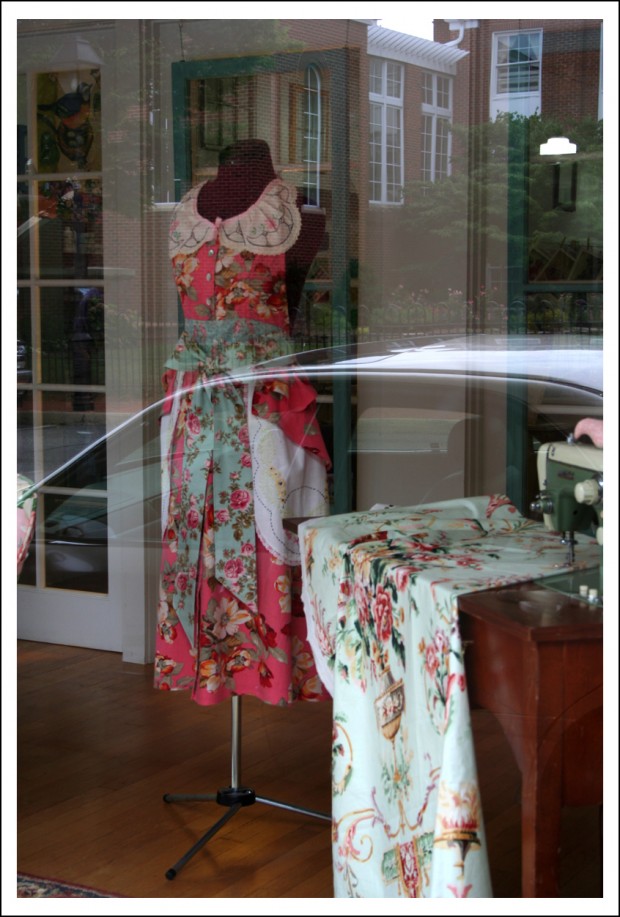 For what seems like months, but probably has only been weeks, I've seen a sign in one of the store windows on Main Street that said, "Coming Soon, The Empty Nest."
The first time I saw it, I actually gasped. Because I know that particular retailer uses chalk paint. Chalk paint is special paint used to bring new life to old furniture and stuff. It's something I've been interested in for a while. I first read about it on The Lettered Cottage blog. Then I saw it with my own eyes at On A Whim Boutique, which is just outside of Leesburg along US-15 in Lucketts, Virginia. I even bought some, which I plan to use on my dining room chairs. I just haven't summoned up the nerve to try it.
Anyway… yesterday was FINALLY the grand opening of The Empty Nest. I had only discovered the blog when I started Googling to learn more about the place. But when I saw that the grand opening was scheduled, I thought it would be fun to go. It's only a few blocks away. I figured I could step away from work for a few minutes to attend.
I'm so glad I did.
It was really cool to see so many people turn out to welcome Janet, the owner, and help her celebrate the grand opening of her store. Which, by the way, I predict will have a long a prosperous future.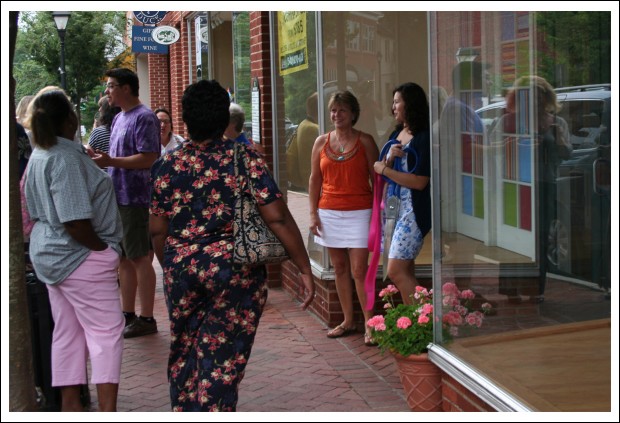 The guy in the purple shirt, surrounded by ladies, is Pablo, the very nice man who owns the Great Harvest Bakery. The bakery is only a few doors down from The Empty Nest. Apparently Pablo is friends with Janet. I'm not sure if they met before she decided to open her store here or during the process, but she thanked Pablo for being such a big help.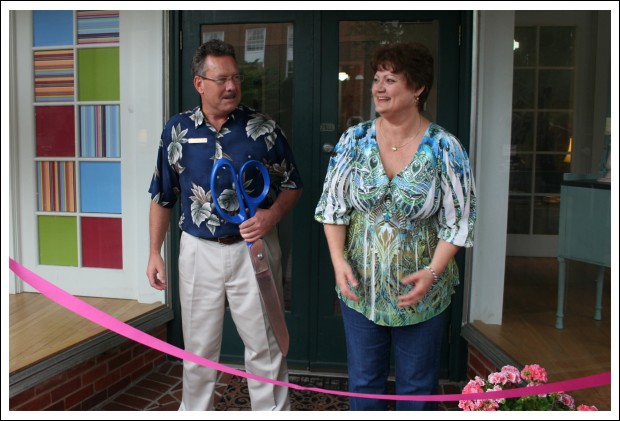 There was definitely excitement in the air as we all milled about outside waiting for the store to open. Janet came out to greet folks, many of whom she seemed to know.
I don't think I've ever been to a store grand opening. Certainly not a store like this… a small business in a small town. Stores like this are what breathe life into places like Warrenton. Stores and restaurants. And bakeries, of course. Warrenton's Main Street has quite a few cute little specialty shops and restaurants. There are several art galleries, a couple of jewelry stores, some hair salons. Oh, and at least two awesome thrift shops. A couple of florists, too.
Our "downtown" is small, but vibrant. It's what makes living in Old Town Warrenton so much fun.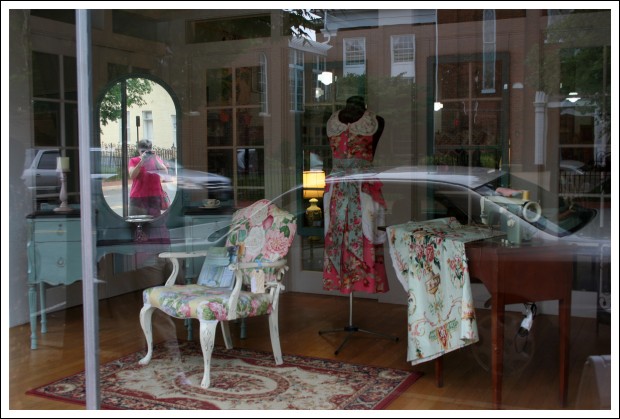 The Empty Nest is a really cool store. Janet, the owner, sells so much more than just chalk paint and furniture treated with chalk paint. She also sews aprons using various bits of vintage fabric. That's an apron in the center of the window, not a dress.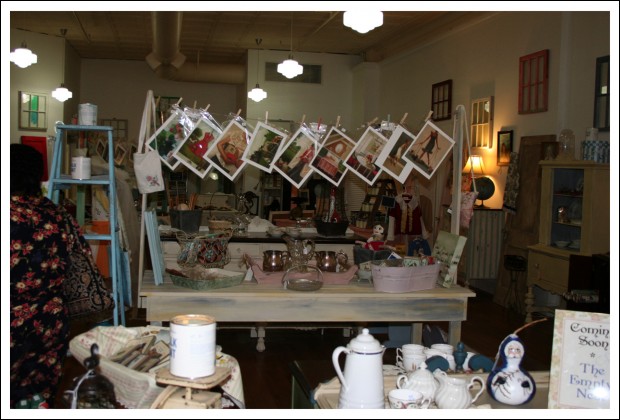 She'll be having workshops at the store, too. And will be painting on the premises regularly. I think I'm going to have to become a regular visitor.
Here are some more shots I captured during the grand opening event…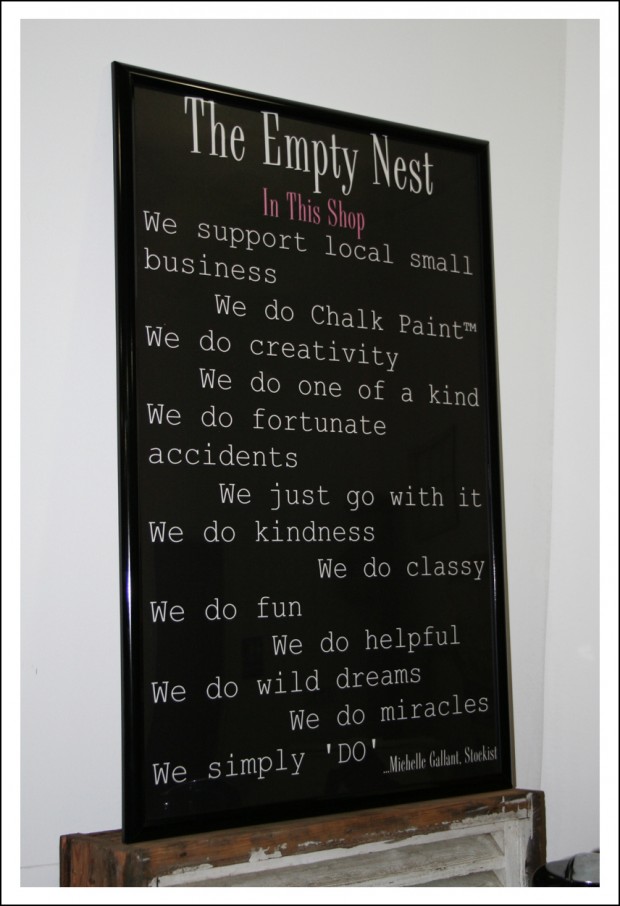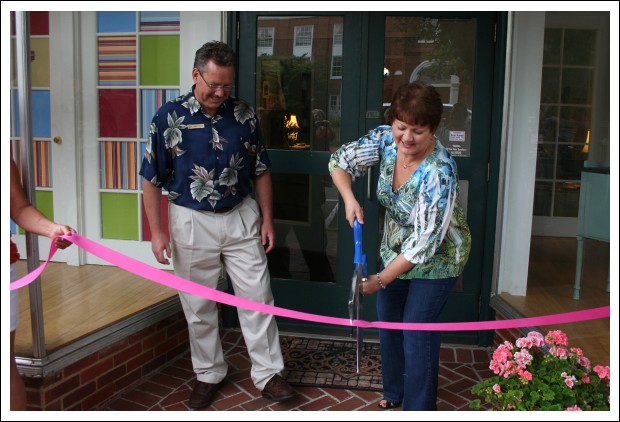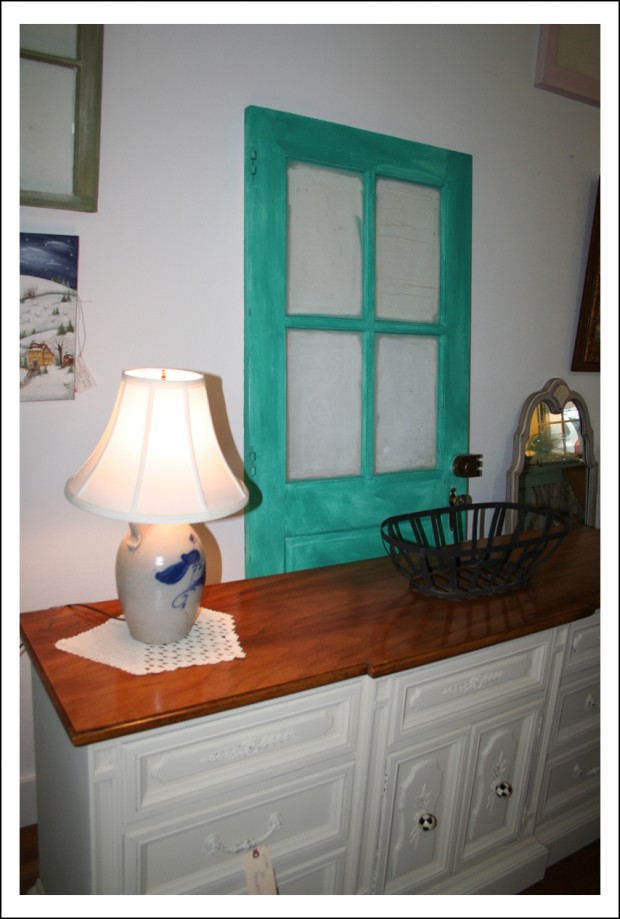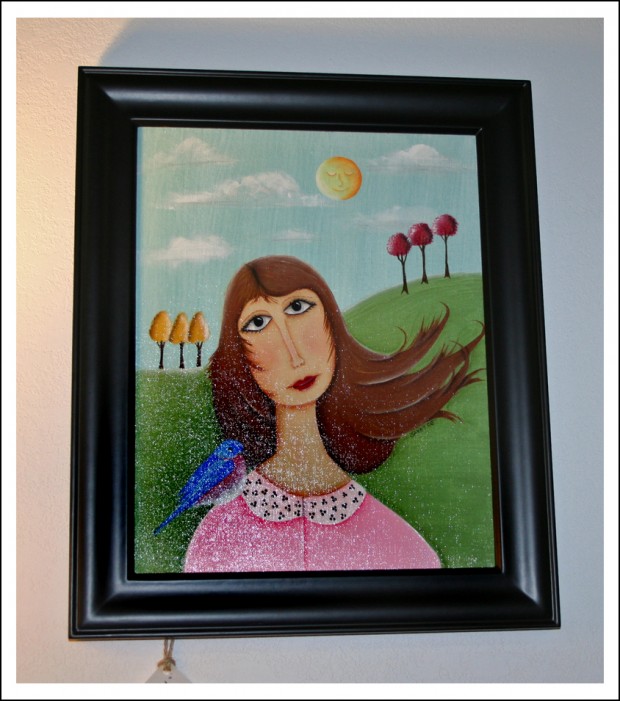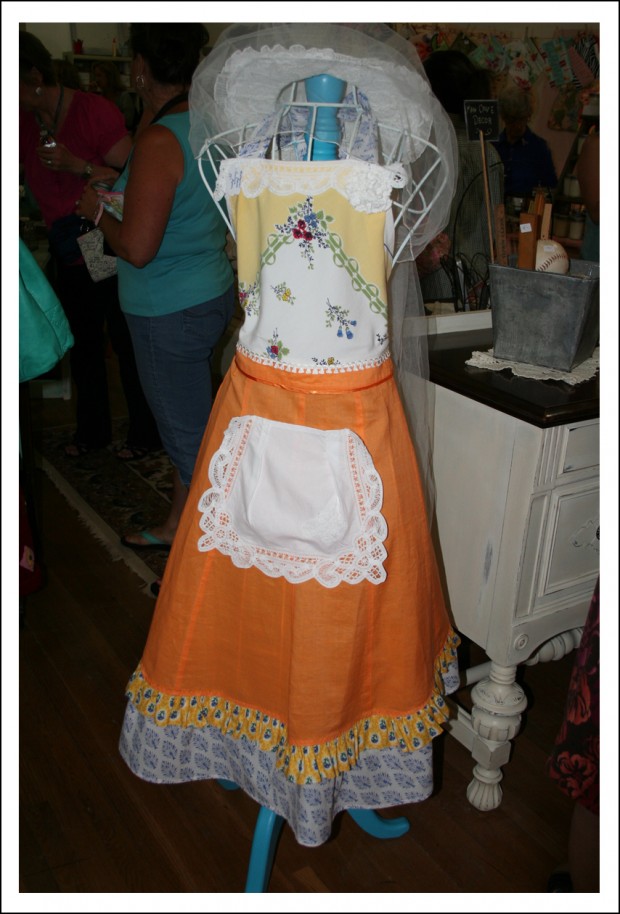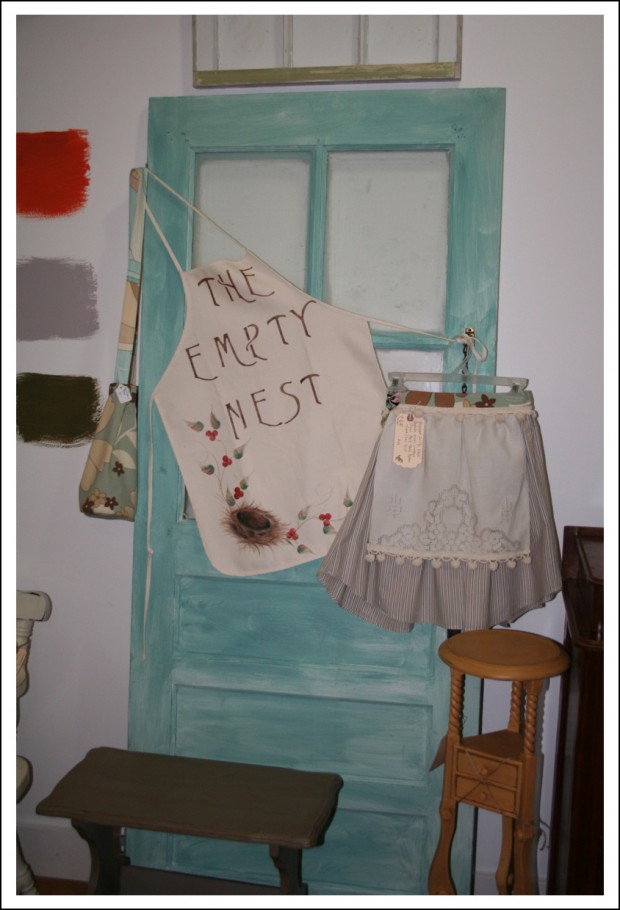 When it was time to actually cut the ribbon, Dennis from the GWCC had some welcoming and encouraging words. Janet also had a few things to say. She began by thanking her sister-in-law, and then quickly changed that definition to sister, who had been such a huge help. It was quite touching. She also thanked her Husband, who had been traveling on business and missed the grand opening. And various other folks, like Pablo, that had been helpful and inspiring to her.
She seems like a very nice, real, genuine person. You can check out Janet's blog if you'd like to learn more about her. I'm sure I'll be seeing more of her in the very near future.
Yet another cool aspect of this town I'll get to "show off" when folks visit.
Tracey, are you ready to come now? You will LOVE this place. 🙂