We had a visitor on Thursday. He showed up right before dinnertime.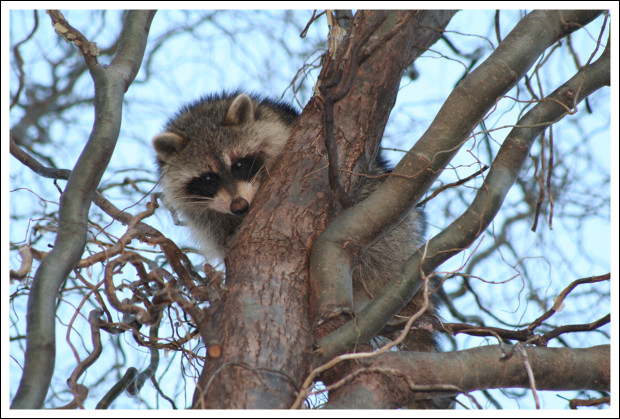 He almost became dinner.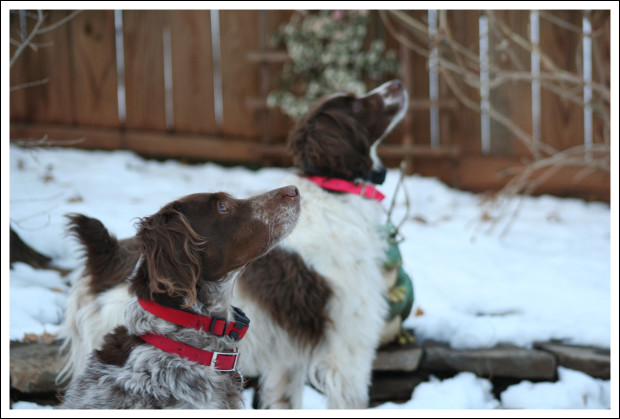 I don't know where it came from, but the dogs were going NUTS. They wanted that coon. Bad.
Once I got the girls in the house, I watched to see what it would do. The dumb coon climbed down the tree, walked deeper into the yard, then climbed a smaller tree. It could have easily hopped over to the fence, into the driveway, onto the roof, etc. — any number of easy escape routes — from the first tree. Instead, it climbed the smaller tree in the middle of the yard. Then it backed down that tree and walked over to climb the big one again.
Dumbest coon I ever saw.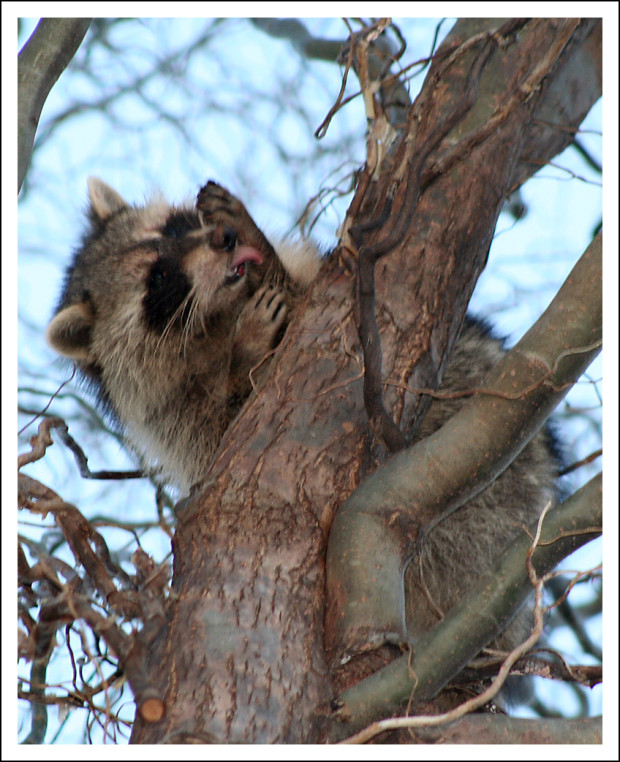 But it sure was cute.