So far, so good for that adventurous Hubby of mine.
He made it to just outside Orlando on Thursday evening. That's about 900 miles.
Then, yesterday, he reached the southernmost point in Key West.
Did you know there was a live-streaming Web cam in Key West? Pointed right at that infamous buoy? Yeah, me either. Until yesterday.
How cool is this?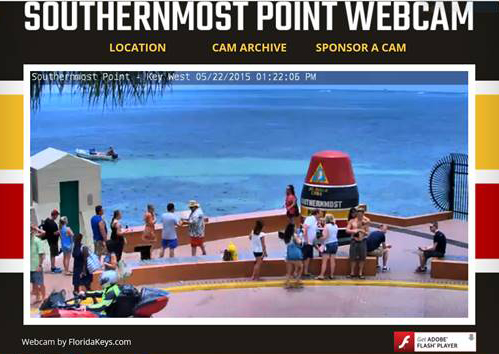 Luckily, I discovered the cam early enough to alert some others. Shannon was watching from San Diego, Amy was watching from near Seattle, Annelies was watching from Zaffelare, Belgium, and I was watching from Virginia. Thanks to the Spotwalla, I knew about when he'd arrive at that point.
Amy saw the drive-by (above), but it was Annelies who gets credit for the sighting AND screen capture.
The line to pose for pics in front of the buoy was long. Hubby was hot, tired, and hungry, and he HATES lines, long or short.
He sent me a text upon arrival, and then called me. Once I told him about the web cam, and that the world was watching, he made another pass for us. After removing his gear to cool down a bit.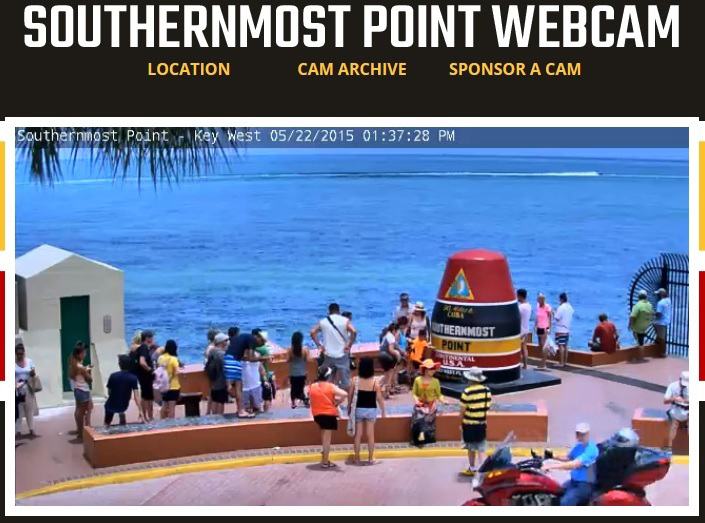 I managed to get a screen cap of him looking at the camera, but missed the wave. He DID wave, though. It was awesome.
Later, when we spoke more at length, he told me traffic absolutely sucked getting to and from Key West. And it was hot.
He didn't cover as much ground yesterday as he'd hoped to cover. It was around 6:00 when he stopped  for dinner outside Miami to wait-out an approaching storm.
He was bushed (or "knackered" as Annelies said). So he decided to find a room for the night.
As we were chatting he told me, "These mobile travel apps I have on my phone SUCK. They're so hard to use."
I have a few favorites, and don't find them too terribly difficult, so I told him maybe it was just because I have more experience.
That's when he decided to use…
MOMstar Navigation , although now a bit dated and little-used, is an awesome remote personal navigational assistance service that helps certain travelers plot routes, find important sights, and secure lodging.
With a bit of quick, expert, top-notch assistance, MOMstar reserved a reasonably priced, king room at an Aloft property a few short miles from where he'd stopped. All he had to do was show up.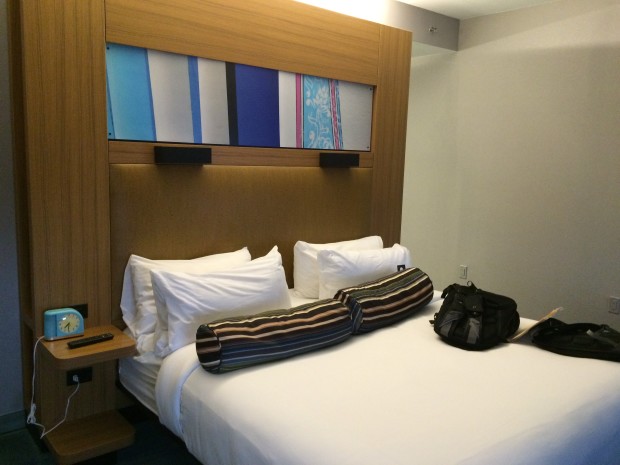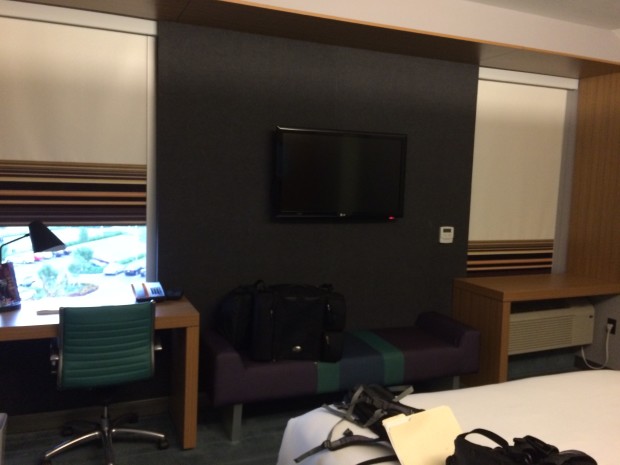 I told him which mobile travel apps work best for me (Booking.com and TripAdvisor.com), but he says he was so happy with the service he received, that he might just use MOMstar again.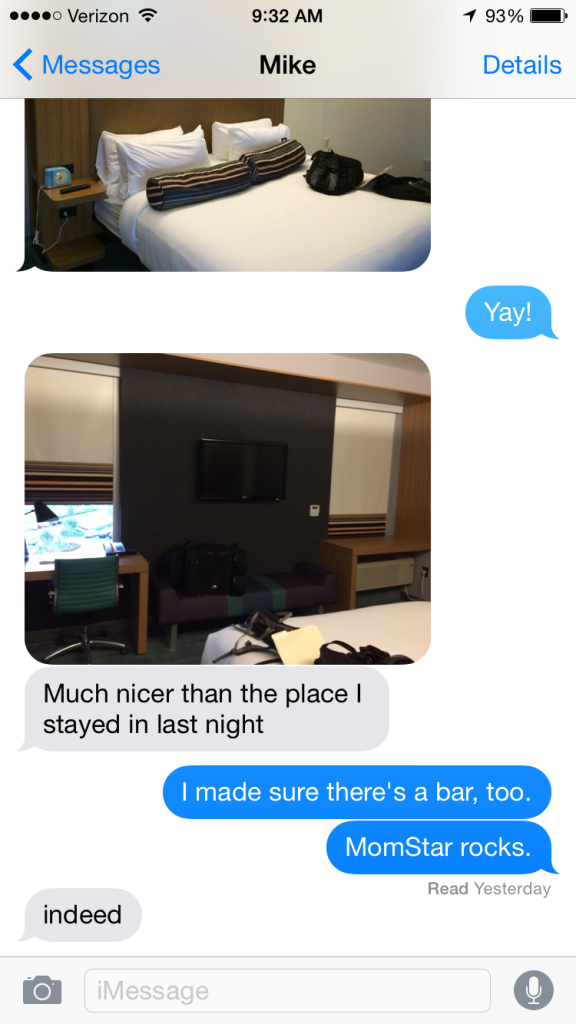 Tonight, he should be in Louisiana. As for me, I have chores to do. Hopefully, I'll get to enjoy a wee bimble of my own today, too. Here's hoping y'all have a fabulous weekend!