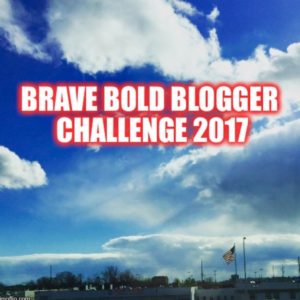 Hi, y'all!
Steve asked me last week if I'd be doing another challenge this year. I'd been pondering it, but hadn't decided.
This morning, I figured I'd start a list to see what I'd come up with. That's when I saw an Instagram message from Mark asking the same thing.
I'd like it, too. It DID make February seem more manageable last year. So, yes, I'm going to issue the Brave, Bold, Blogger Challenge for 2017.
Who else is in?
I will share the list tomorrow.