I did two things of note on Saturday. I went shopping for groceries and some other essentials. And I found a small piece of the patio.
Exciting, right?
First, the shopping trip. It was interesting. This is the first time I have been out since Blizzard #2. The piles of snow in the parking lots and along the roads was really quite surreal.
Typically, I would not even go near Costco on a Saturday morning. But there were hardly any cars in the parking lot. The parking lot was actually in great shape (down to pavement) as far as driving goes. It just felt really, really weird. The parking lots were all sectioned off by very large walls of snow. Lucky for you, I had my camera.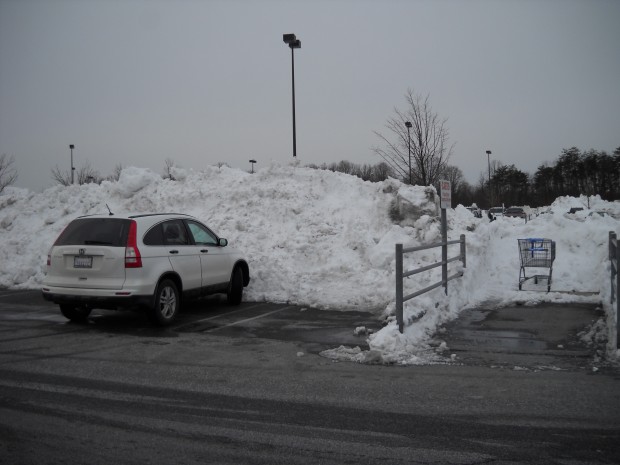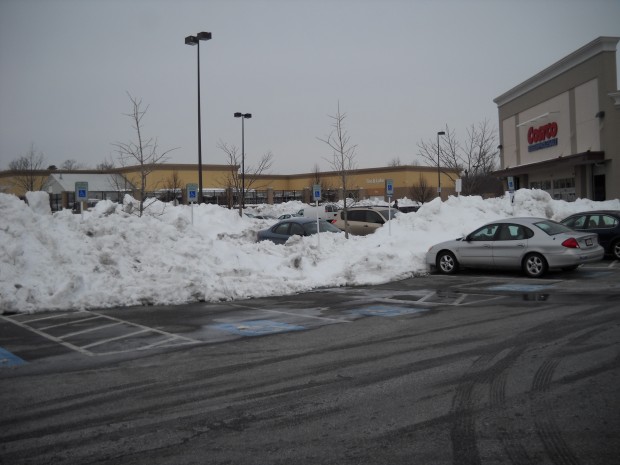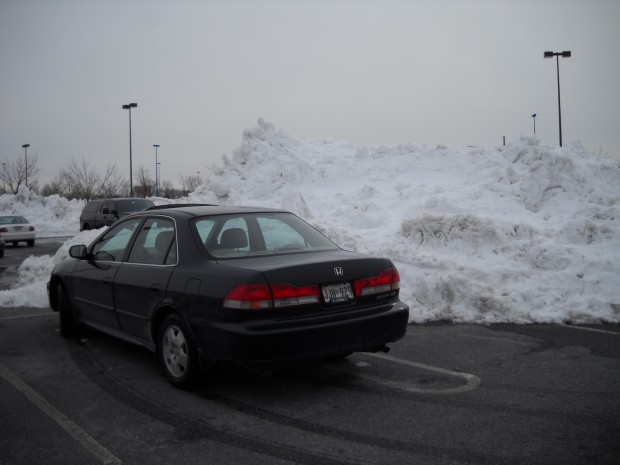 Things pretty much looked the same in the parking lot at the Safeway.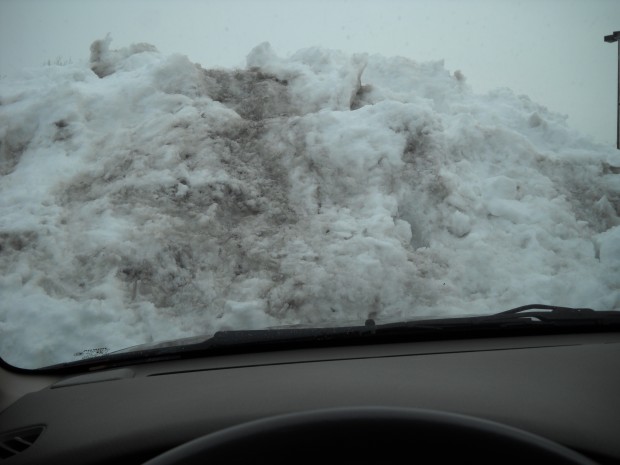 The good news is, the shelves were all fully stocked. Inside, it looked like any other day. So now, if we get another snowstorm, I will again be prepared to cook.
When I got home, I decided to clear off the patio. The dogs had the snow quite compacted. It was hard work. I only cleaned off a small portion of the patio, and the barbecue grill. I was out there for almost two hours. Now we have our own piles of snow.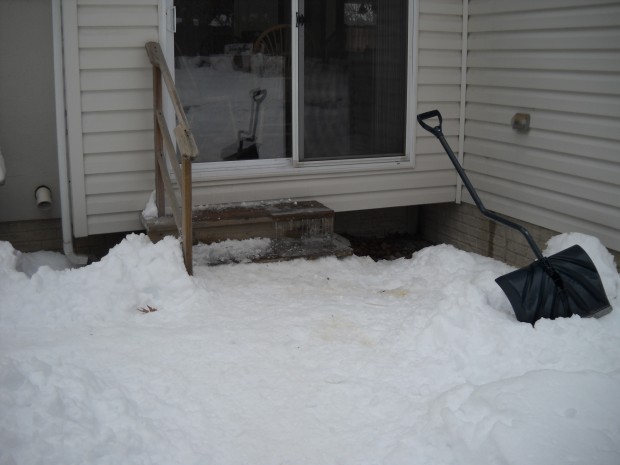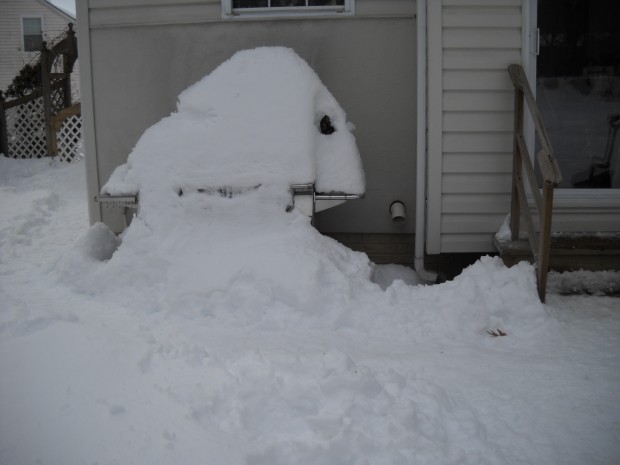 The snow really was very heavily compacted. I had to use an ice tool to chisel chunks away, which I then moved with a snow shovel. In some cases, the chunks were so big, I had to lift them by hand.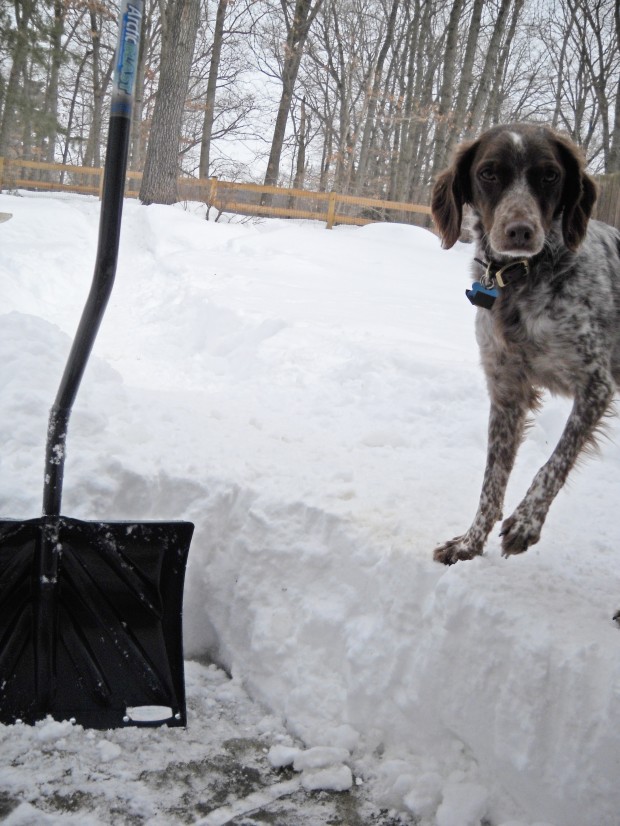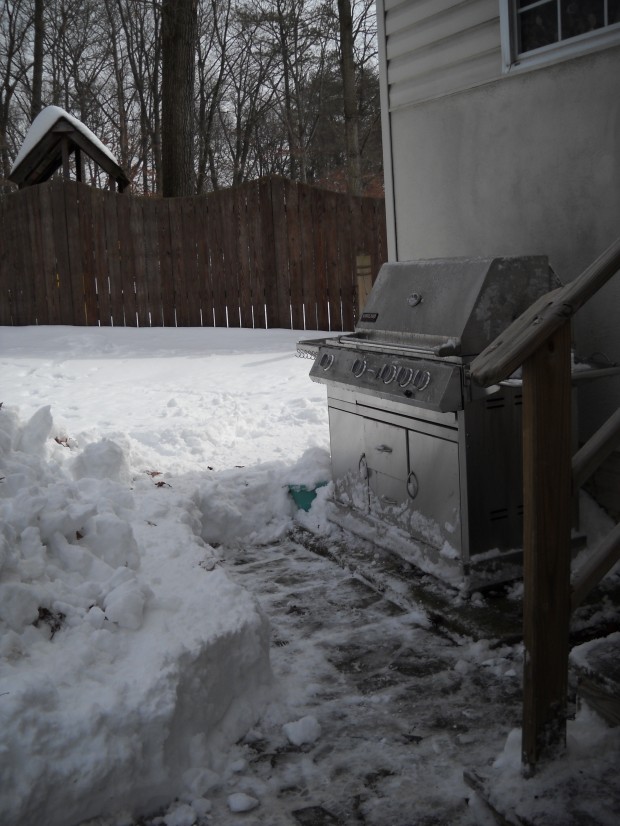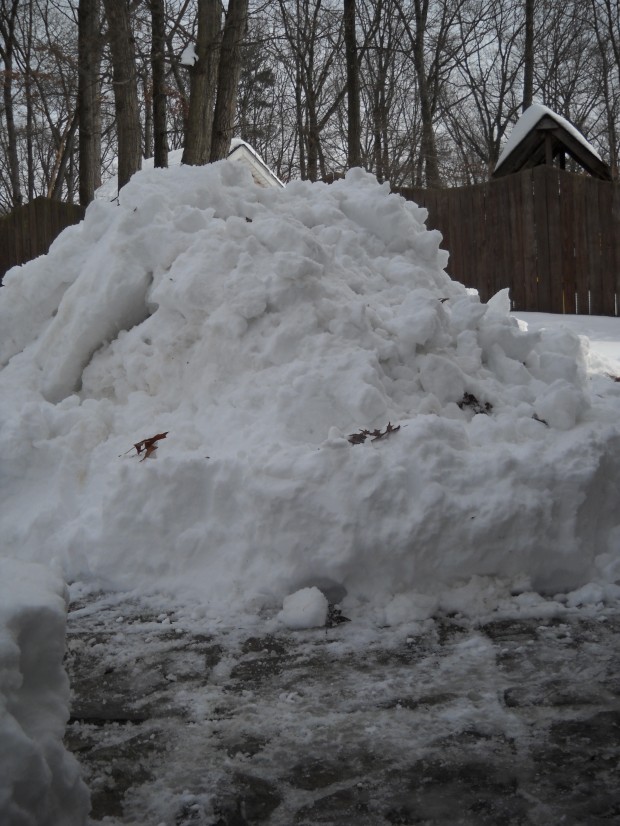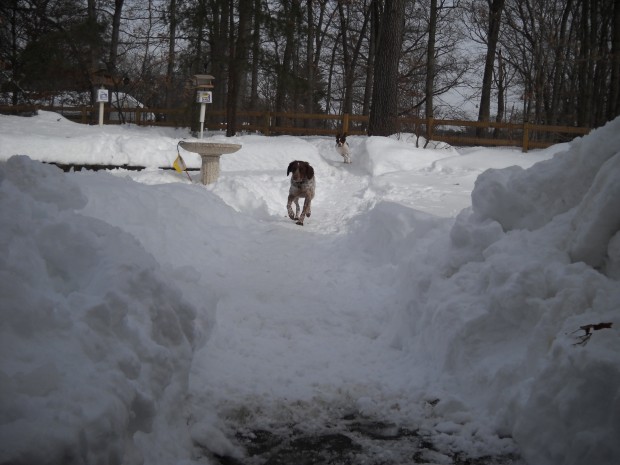 It is going to be a long, long time before all of this stuff melts.