This week's You Capture theme was ORANGE.
My attempt at capturing some interesting photos of orange stuff was pretty lame. But at least I tried.
I just don't get out enough.
One good thing, though. I did finally lose the inhibitions with regard to taking pictures at the grocery store/supermarket. Here's proof.
That shot would've been more relevant if they'd used the Orange Crush boxes to make the football guy. But at least there's ORANGE in there. And you have to admit, the football player fashioned from Dr. Pepper boxes is pretty creative.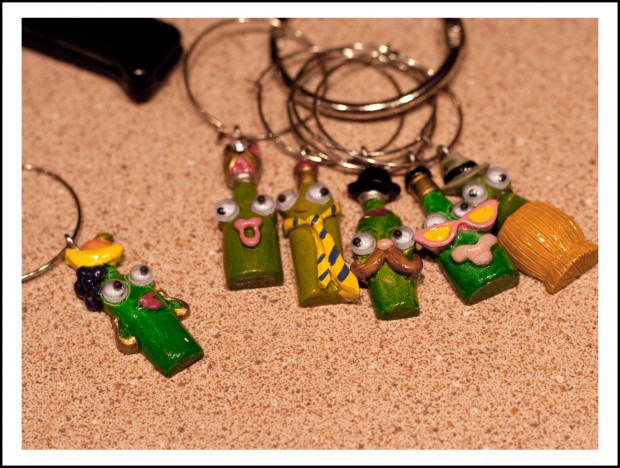 Sunday afternoon, while making a pot of delicious French Onion Soup, I decided some wine was in order. I knew Shannon would agree, so I got out the wine tags to mark our glasses. I got to be the one with the ORANGE on her head. It's there, really. There are some grapes, a banana, and an orange. I just HAD to take a picture.
Really though, despite the fact that this is October, and I'm sure 95% of the You Capture posts will feature pumpkins or squash, pumpkins were not the first thing that popped to mind when I saw that orange was to be the theme.
While it would have been cooler to go in person to see the first orange thing that popped into my mind, I couldn't. I didn't have time. And Hubby would have been upset if I'd gone off without him to see this particular orange thing.
Wanna know what it is?
The picture isn't great, but it's the best I could do.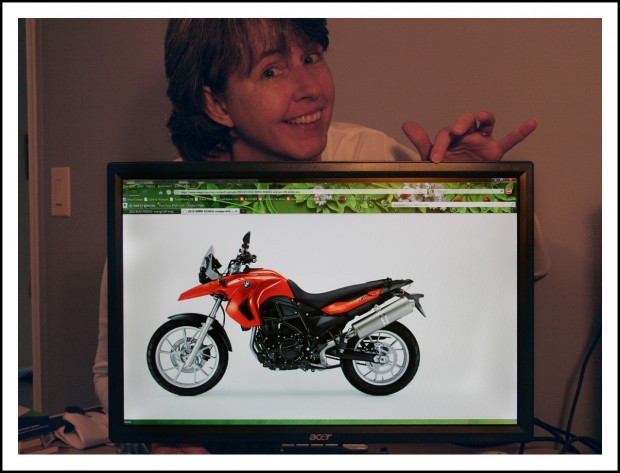 Since we spent a week riding BMW motorcycles through the Alps, I have become obsessed. I want one. I think an orange one would be pretty cool. Although they come in a pretty awesome blue-green color, too.
Can't you see me on one of these? (I'll have to lose the assless leather chaps, but it'll be worth it.)
Do I get extra points for incorporating a self-portrait into the orange display? I should. Not that points are actually awarded or anything…
If you'd like to see lots of pictures that I am SURE are way better than my lame attempts, visit Beth's blog for this week's You Capture entries.