After what has seemed like days/weeks of rainy/cold/otherwise crappy weather, today's weather is picture-perfect. Yesterday was, too, as you'll see in the images I have shared below.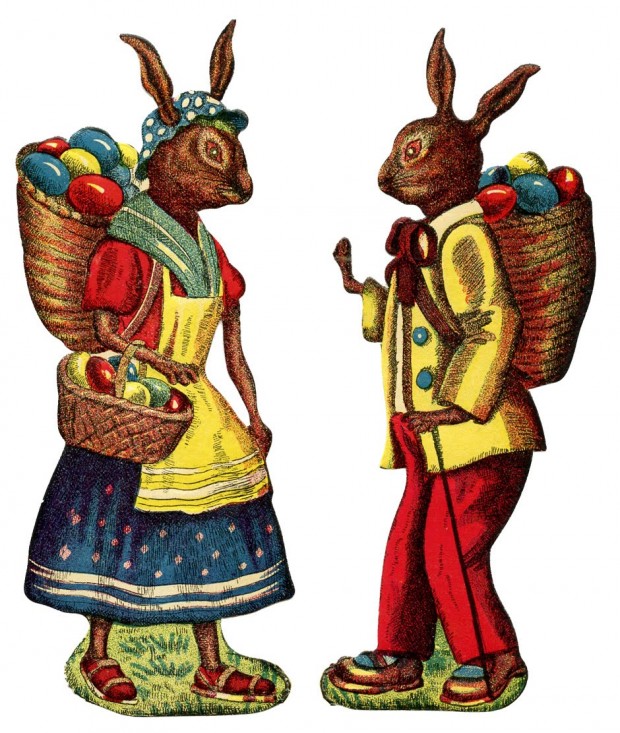 I may have started with "all is right in the world" except for one thing. We got word yesterday that my Dad's oldest brother, Bob, passed away. We knew it was coming (based on other news we'd received earlier in the week), but it is still very sad. My heart is definitely heavy on this lovely Easter morning.
We're at the WV Place (surprised?). We spent most of the day yesterday trying to finish up all the little projects hanging over our heads. Hubby did the last bit of drywall finishing because he got tired of hearing me whine about it. I started hanging the slate tiles on the half wall that flanks the kitchen. There's one little spot remaining on that wall, and then there's another little piece of wall to do. I'll finish that today before heading back to MD.
Hubby made me a fabulous breakfast of bacon, eggs, hash browns, and biscuits. It was delicious. Isn't it funny how food always tastes so much better when someone else cooks it for you?
All of my girls are waiting patiently for their morning stroll. And it's such a nice day, I'm pretty anxious to get out there myself. But first, here are some very Spring pictures I captured yesterday…
(I hope you're not tired of seeing the Redbuds yet!)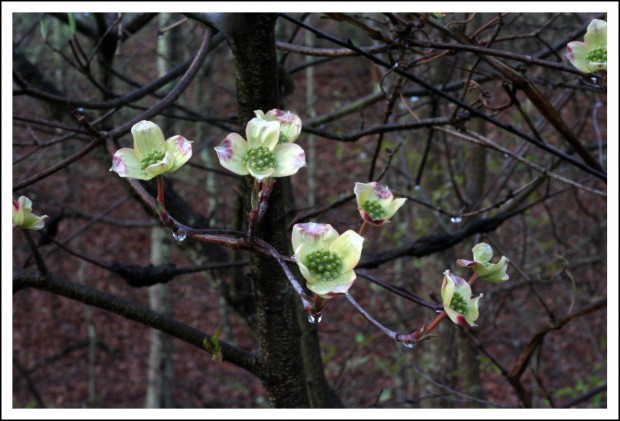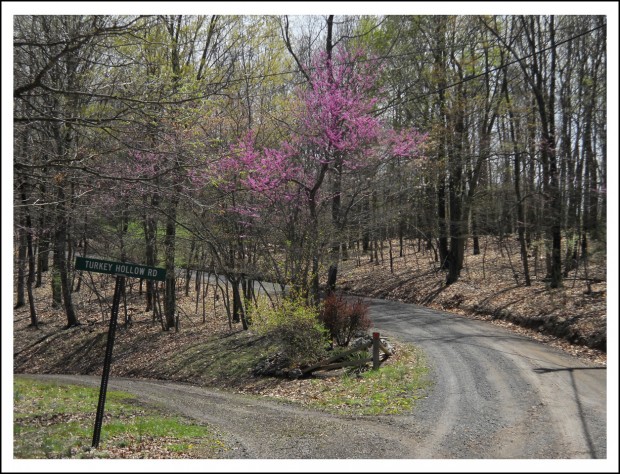 Here a a couple good pictures of the girls. (Post wouldn't be complete without them!)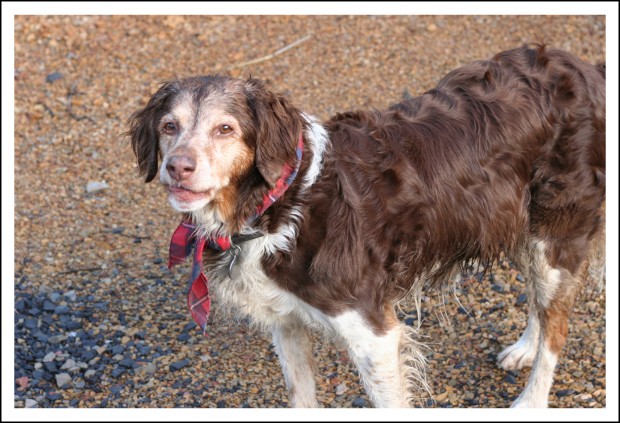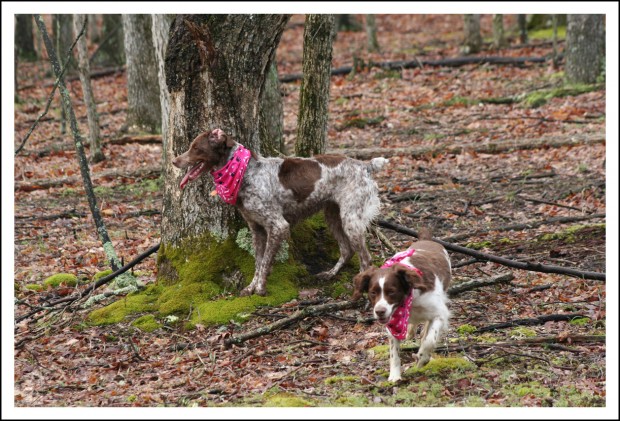 I hope you and your family have a lovely Easter.