Every now and then, stuff pops up that catches me completely by surprise. Good stuff.
It doesn't happen often. I guess life is too predictable. Which isn't necessarily a bad thing. I've had my share of crazy unpredictable lately!
As for the good thing…
I noticed on Facebook last night that a preview of the National Brittany Rescue and Adoption Network (NBRAN) 2012 calendar had been posted. Upon closer inspection, I was tickled to see a picture of K playing with Alice (our foster puppy during May 2011).
Here's the picture I'm talking about.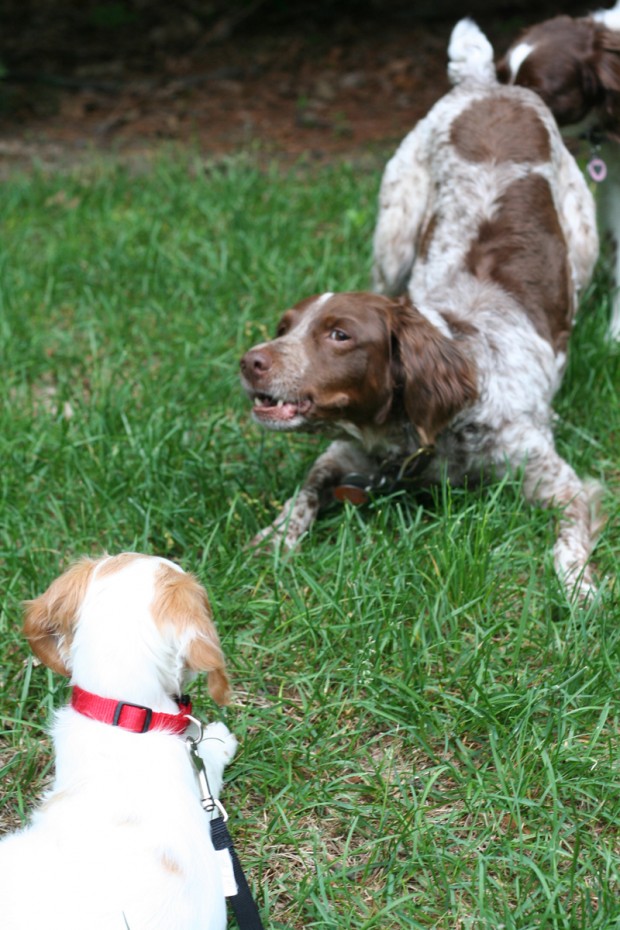 Nice, right? I love seeing my girls in print.
But that wasn't the really cool part.
I commented about that being my Special K. And Sharlene, the lovely lady who is responsible for creating the calendar every year said, "I didn't realize that was K." (K, like both of my other dogs, is sort of famous. I've posted lots of pics of her.)
Shar followed that comment with an e-mail that said, "One of our Canadian volunteers did this for us when they had a meeting this summer at Malabar. I've altered the wording some and used it on the small tote bags to hold treats to sell at events and they have been popular. She did it in [liver and white] and [orange and white] both. You can tell it's K from the position and I was the one to send the picture to her so I know it was K."
The "this" she was talking about is the following graphic. I chopped the words off for the sake of this post.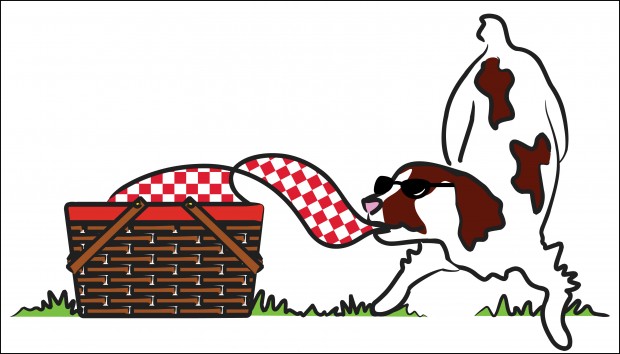 How cool is that? Damn cool, I think!
And it's just like K to be wearing sunglasses.
Now K is not only in the calendar, her likeness is helping NBRAN raise money to help all of the other dogs in need.
I was especially happy to see that because the other cool drawing I have of my dogs was done before K joined the family.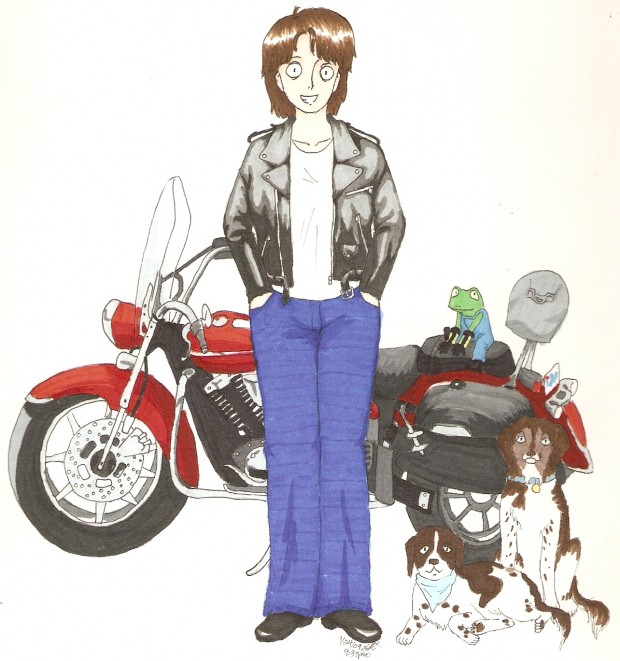 Just tonight I unpacked that very print. Framed, of course. I'll be hanging it in my office.
Now I can print a copy of K's graphic to frame, too.
That really made me smile.
Thanks, Shar!