Prior to this past weekend, we hadn't been to the WV place since the last weekend in August. That's unfortunate, really, because this really is my favorite time of year there. If you've been following for a long time, you know how much I enjoy watching the Fall colors emerge.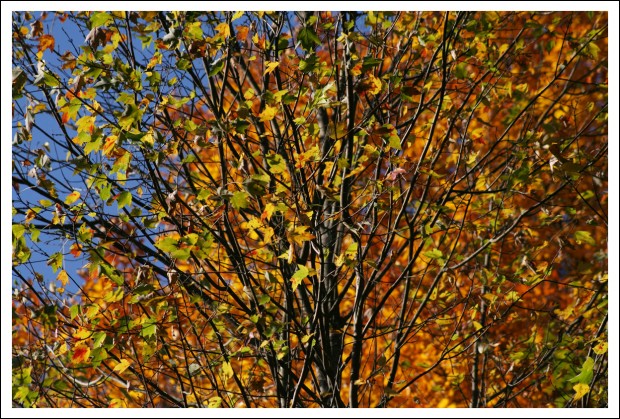 Not to mention the fact that it's getting cooler. You can't beat a nice, crisp, Fall morning in the northeast.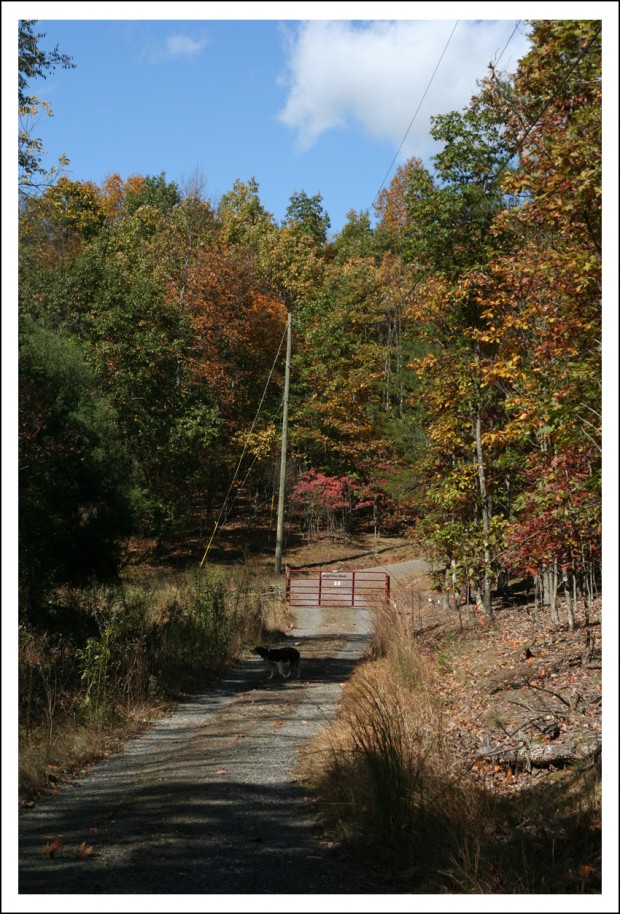 Especially when the sky is blue.
We haven't had much blue sky these past few days. I don't know about you, but here in Virginia, we've had rain, rain, and more rain.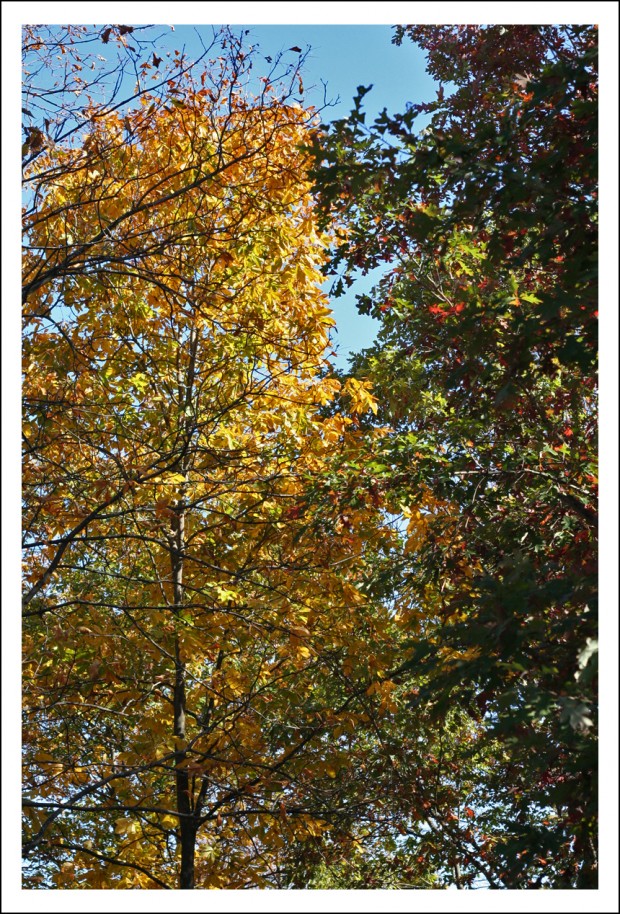 The trees just look so much nicer with that saturated blue-sky backdrop.
Here's my favorite leaf shot from this weekend…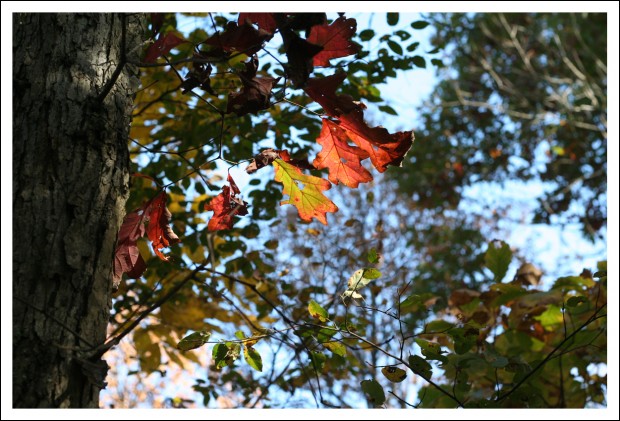 I just love how the sun is lighting up those few leaves. That light isn't photoshopped in. That's what you get in the woods during early morning and close to dusk when the sun is low on the horizon filtering through the trees.
The girls were happy to be back in the woods, too.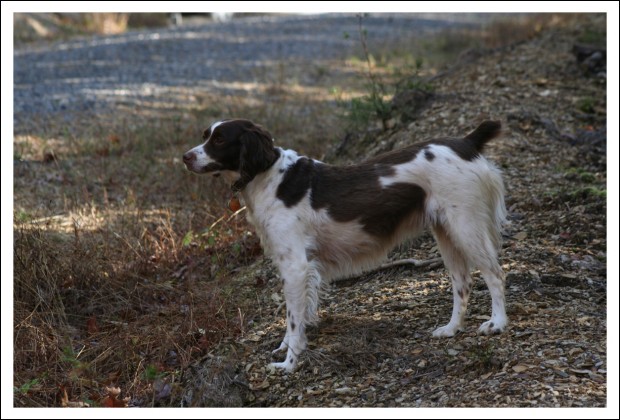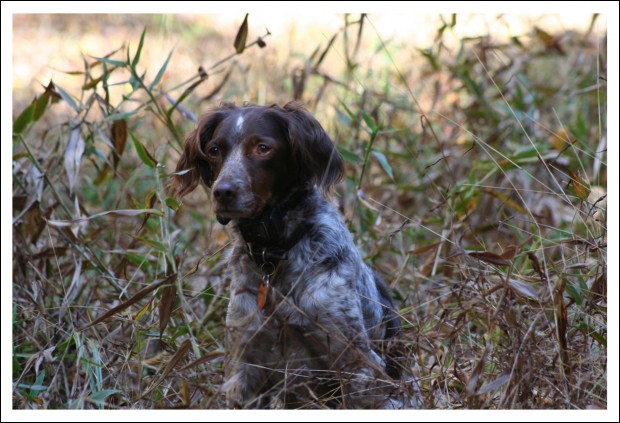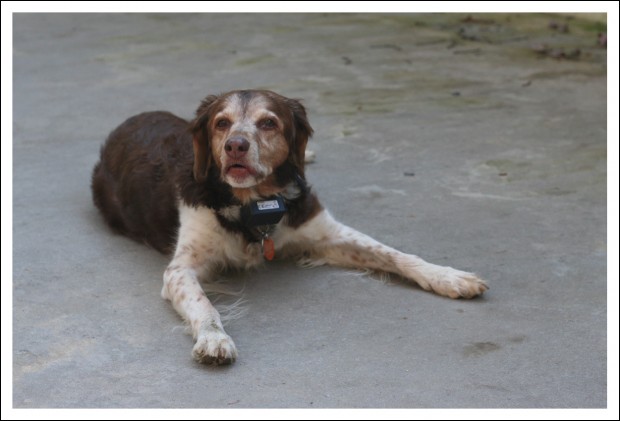 I enjoyed being in a place that felt like home.
As much as I like this new/old house of ours, and the town, it just doesn't feel like ours yet. We haven't put our mark on it. Hopefully this weekend I'll get a room or two decorated.
I really want to paint my office, too. Not this weekend, but soon. Right now, my office walls are off-white, the ceiling is white, there's white woodwork, white  curtains, white blinds, and a tan rug. The only thing hanging on the wall so far is my white clock.
Ugh. It's so booooorrrrriiinnngggg.
Our bedroom could use some paint, too.
There's so much to do, I don't know where to start. It's all small stuff. But it's a lot of small stuff.
It'll all get done eventually.
Decorating is the sort of thing one can't do in a hurry. I need to live in the rooms for a while before I can settle on a color that feels right. And as much stuff as I have to hang on the walls, I can't stick it just anywhere.
Sigh…
That's why it felt so good at the WV place. An awful lot of time and love has gone into making that place cozy.
I want this place to feel cozy NOW, darn it.
Another sigh …
I am not the most patient person.