My girlfriend, Tracey, who is super-talented and makes the coolest stuff, is having a giveaway. If you'd like to participate, you have to visit her blog (Granny Trace Scraps and Squares), become a follower, and leave a comment. You get one entry for commenting every day. I have a feeling her bucket of contest entrants will be quite full by Christmas.
Christmas is Tracey's absolute favorite time of year. And to help kick off the holiday season right, she's hosting a girlfriend getaway, which I will be attending. It's tomorrow through Saturday. A sleepover!
I am very excited. I've know Tracey for over 30 years. Our friend, Carol, who I've know for even longer will be coming, too.
One never gets too old for girlfriend sleepovers. We're gonna do crafty stuff, and eat, chat, LAUGH, do more crafty stuff, eat, chat, laugh some more, shop…
You know, the stuff girlfriends do!
I'll be taking my camera along. We need an updated group shot. Plus, Tracey has lots of critters. And she lives in a very picturesque part of Pennsylvania.
Here's the most-recent picture with the three of us…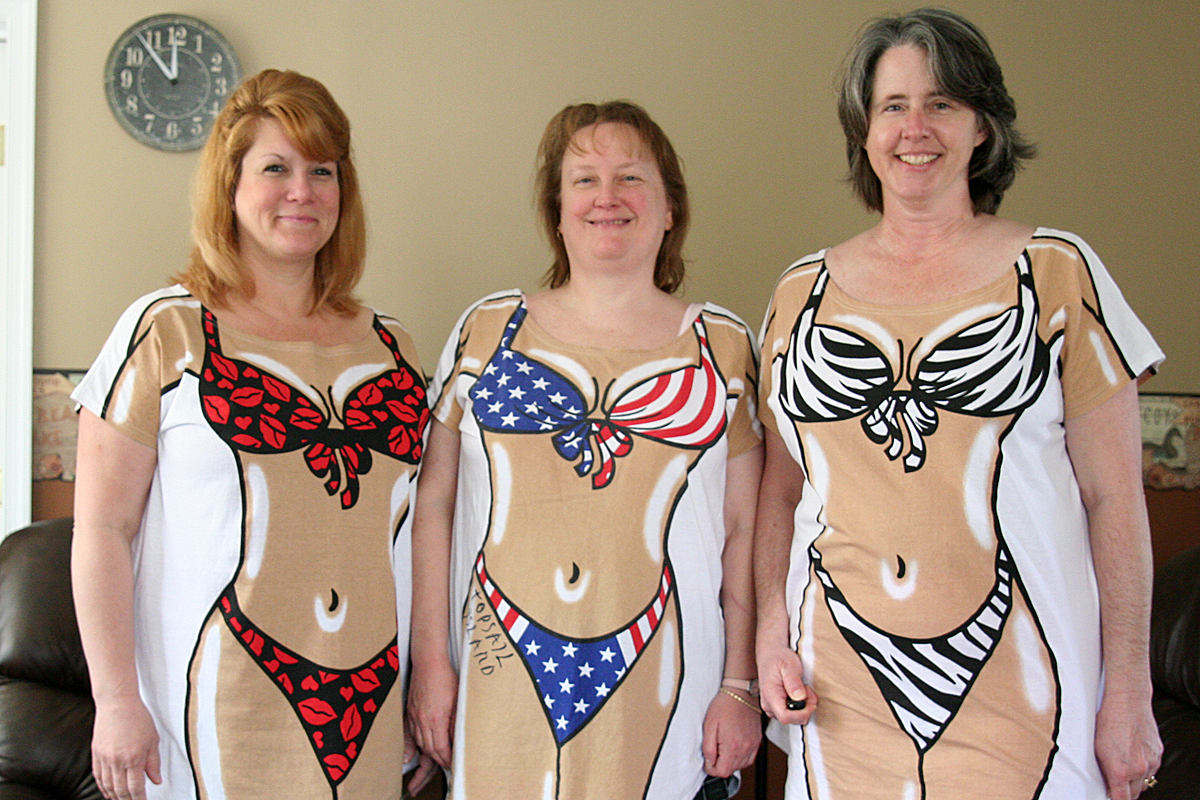 See why I say we need a new one?
I cannot believe it's December. Sheesh. This crazy, hectic year has flown.
This morning has whizzed right by, too. Time to get to work.
Have a fabulous weekend!