I've gotten really bad about posting regularly. Even worse keeping up with friends' blogs. I blame it all on the smart phone and how it's changed my routine. Back before I had a smart phone, I'd have my computer on my lap in the mornings. Now, I use my phone for morning entertainment as my brain slowly warms. I can read blogs with it, of course, but I can't always comment successfully. That frustrates me. So I wait until I'm in front of the computer to read blogs. But time gets away from me and, before I know it, a week or two may pass. Time just goes by WAY too fast. Sigh…
It's mid-April and gardening season is upon us. Riding season, too. Sort of. Our strange weather continues. Although Hubby and I did get out for a ride last Sunday (April 13), temps dropped back into Winter range. It's warming up slowly, but yesterday, a holiday for my employer, it was still in the mid- to upper-40s in the morning, so I didn't ride. Instead I ran errands.
I did multi-task a little bit.
Visited a National Park
You know that smart phone I mentioned? I have a cool app — Passport to Your National Parks phone App — that let's me make a checklist of national parks I have visited.
For those not familiar with the parks passport, it's actually a passport-like booklet that…
…makes it easy to learn about and explore all of our national park sites. The Passport® to Your National Parks includes maps that are color-coded for specific regions in the country, pre-visit information, illustrations and photographs. It also includes a free map and guide to the national park system.

Spaces in each region are designated for you to collect rubber stamp cancellations at each national park site you visit. The cancellations, similar to those received in an international passport, record the name of the park and the date you visited.
It may sound a bit geeky, but it's a great way to keep track of not just the parks you've visited, but when you have visited them.
Anyway… the other day, after creating my list of parks, I realized I'd only visited three of the 16 parks listed in Virginia.
And the closest national park — the Manassas National Battlefield Park — is one I had NOT been to. It's 16.24 miles from where I sit. How bad is that? I've driven through it many times, since one of the major routes to DC and points north cuts through the park, but had never stopped.
I had to go to Manassas yesterday anyway, so I decided to stop at the park. I didn't want to spend much time there, I just wanted to, 1, be able to say I'd been there and, 2, grab some info to plan a future visit.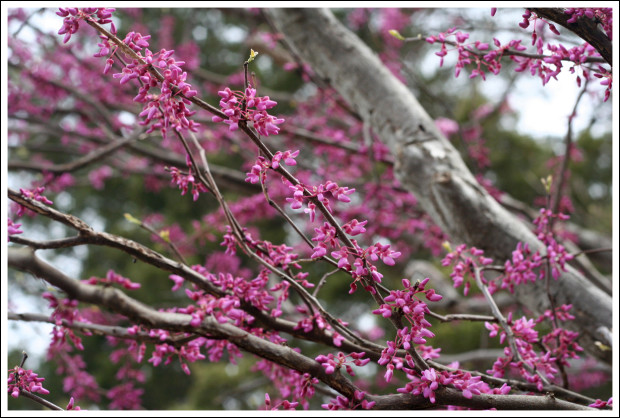 I did walk around a bit after my stop at the Visitor's Center. It was a bit cloudy and cool, and I had things to do, so I didn't linger.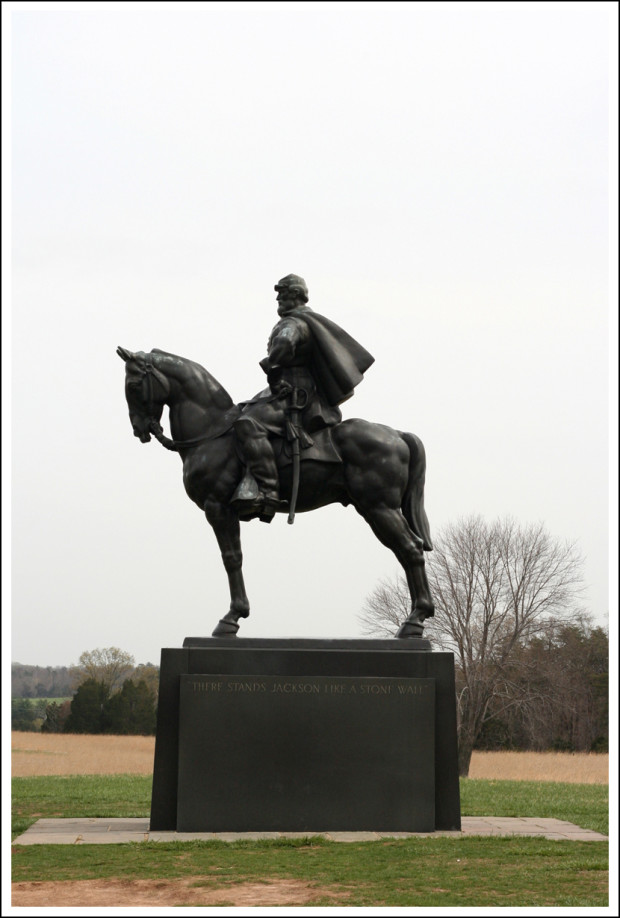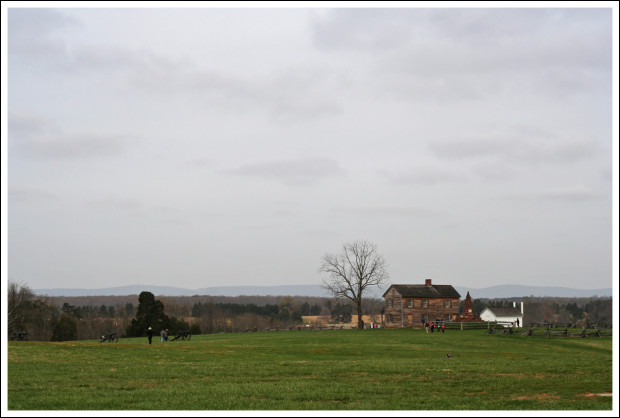 The view is nice and, I thought, impressive. Looks like it's out in the middle of nowhere, right? It isn't. It's right on the edge of Northern Virginia, one of the most densely populated regions in the US.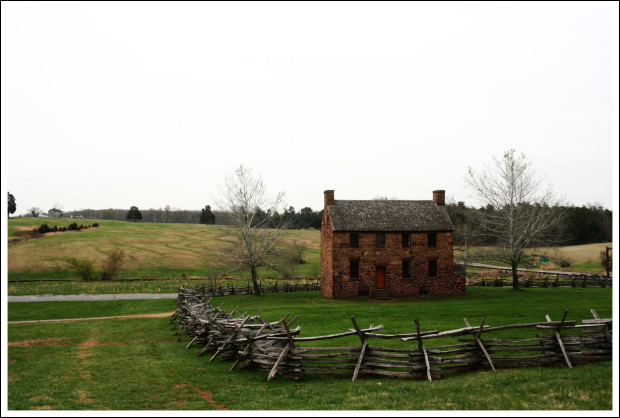 If you click on that image of The Stone House, you'll get a bit of history.
Passports are typically sold at park bookstores. You can buy them on-line, too.
Now that I've been to Manassas NBP, I can say I have visited 66 US National Parks. But there are many more to see…
Shopped at Costco
I'd been meaning to visit Coscto for weeks. It's not close (about 20 miles away) and is usually very crowded. I try to time my visits for off-peak hours, but never seem to succeed. I didn't take any pictures, though.
Visited a Garden Center
No pics there, either. I must be losing my edge. LOL. I did buy a few perennials, though. Most importantly, I got the info I needed to schedule a delivery of mulch. I even ran into a friend who might be willing to install it for me. Oh, happy day!
Now I just have to get everything planted so it's in the ground before the mulch arrives.
Miscellaneous Stuff
I'm glad Spring is here. It's so nice seeing colors again. Here are a few pics I captured this past week.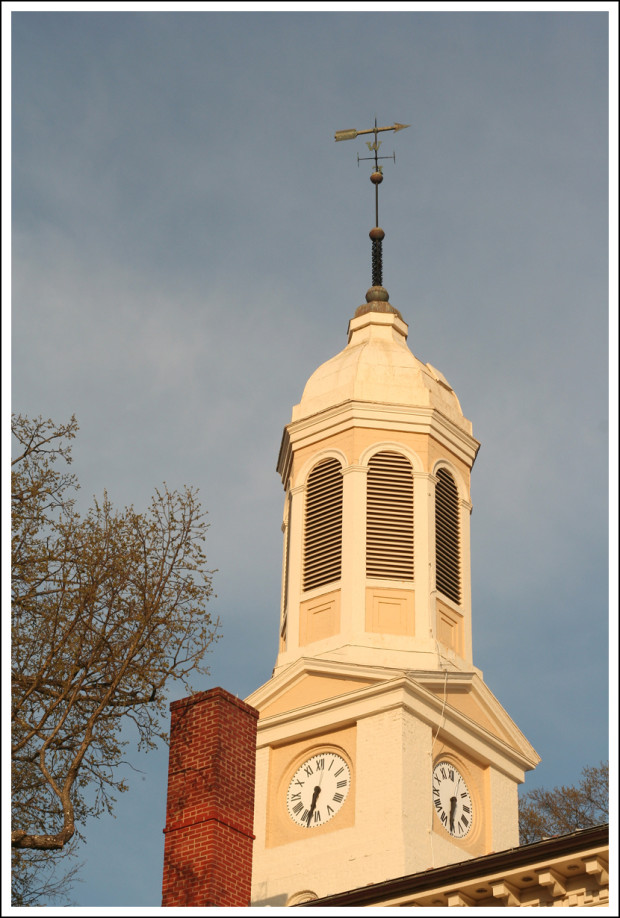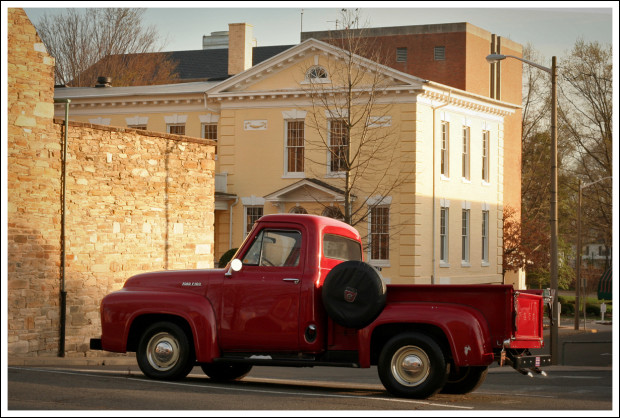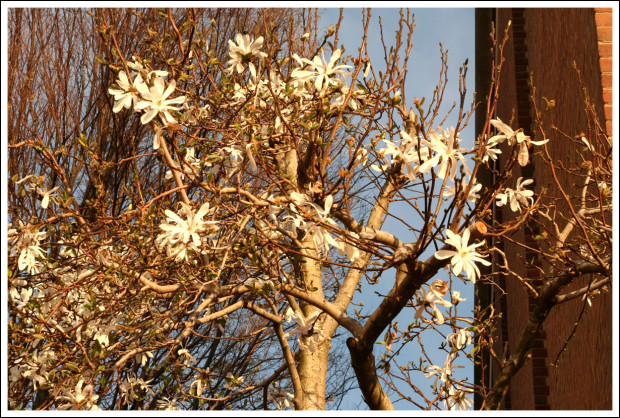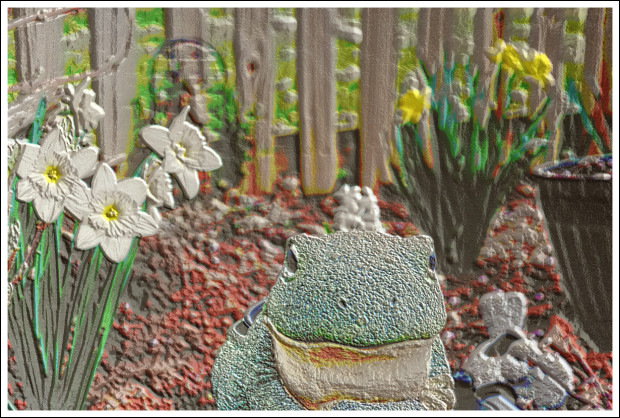 While we're on the subject of pictures, this shot from a friend's blog post made me chuckle aloud with delight…
Bob lives in British Columbia, outside of Vancouver. This shot is from a camping weekend of his last September.
That's it for today. I have GOT to get busy. I need to visit the Farmers' Market and a nursery center or three. And then I have to start digging. And weeding. Sigh…