As you learned in my last post, Hubby got to accompany me on a recent business trip to Texas. Thursday was committed entirely to travel and work stuff. On Friday, I left Hubby at the hotel while I went into the office to get some work done. Then, around noon, our mini-adventure began.
Until late Thursday evening, we had no plans for Friday. There were some sights I'd flagged to see, and we knew we'd be in San Antonio on Saturday night, but Friday was a blank slate.
Austin is on the outer edge of Texas Hill Country. To be honest, until I went to Austin the first time, I didn't know Texas even had hills. I just thought it was flat, dry, and full of cacti and cowboys.
The area around Austin is really quite hilly, and rather pretty. So I figured an excursion a bit deeper into Hill Country would be interesting.
I had hoped to eat lunch at Rudy's BBQ, but neither of us were hungry enough. Some co-workers had mentioned the Hill Country town of Fredericksburg, saying it was a cute town with lots of German restaurants.
Cute town? German food? Sounded like a win-win. So that's where we headed.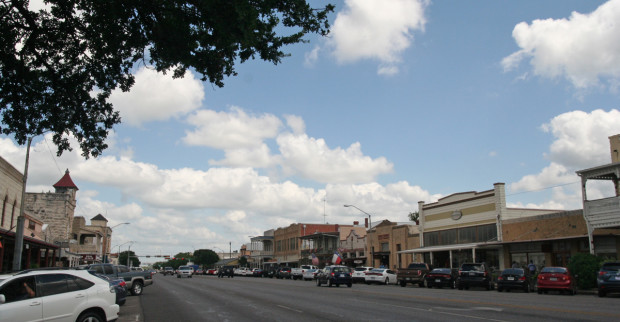 I love exploring new areas and discovering new things. Like these, which we saw a lot of…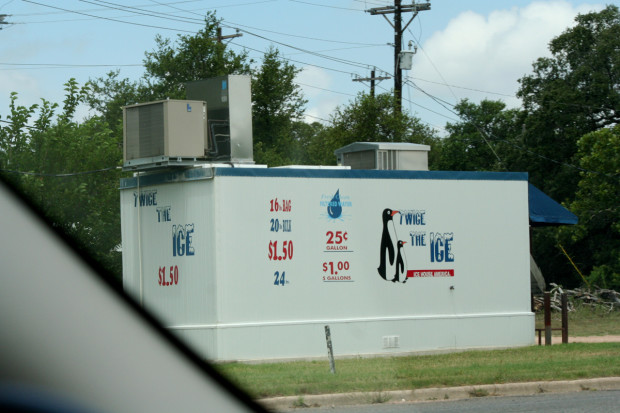 Who knew ice was such a big business? But then, Texas is rather warm. So I guess people need quick and easy access to ice.
Back to Fredericksburg…  my co-workers were right, it is a very cute town.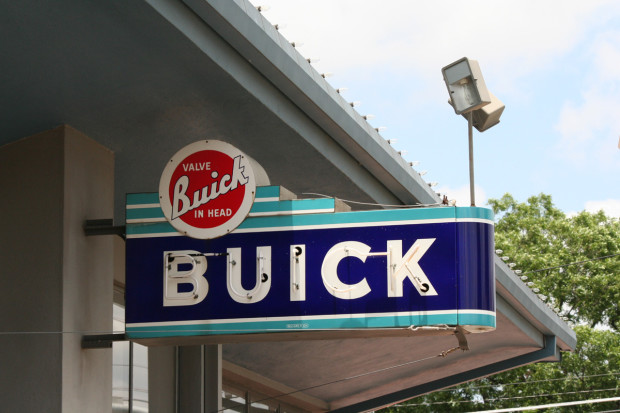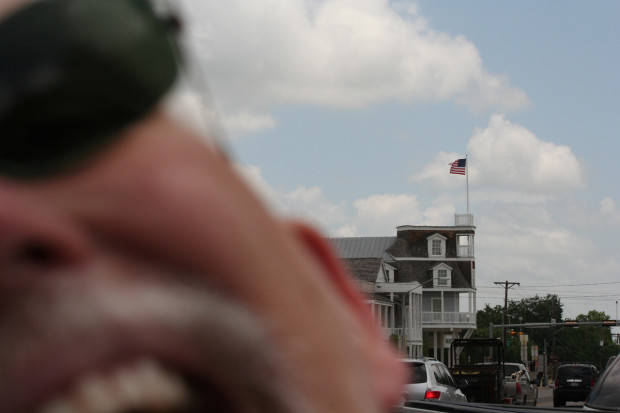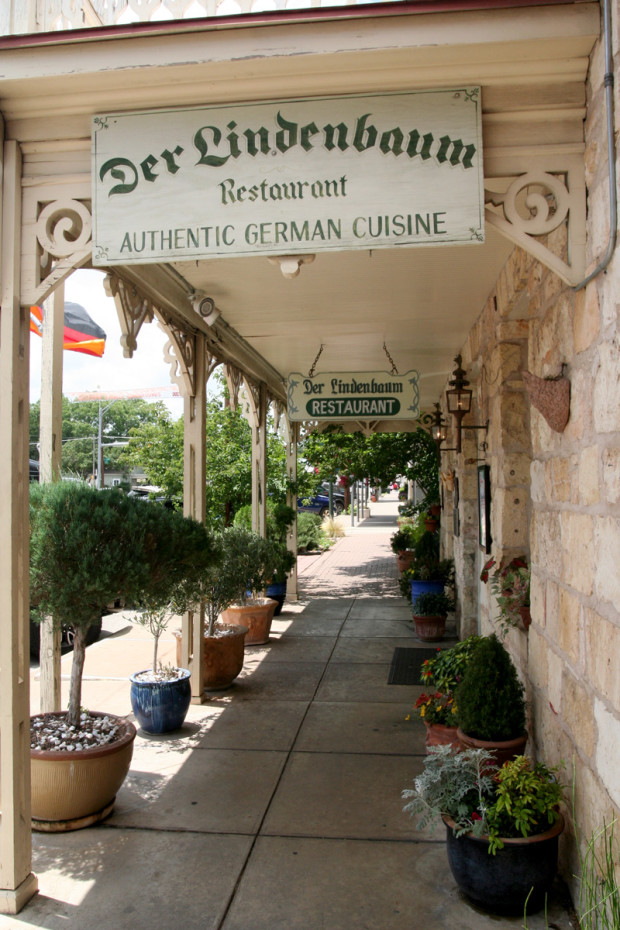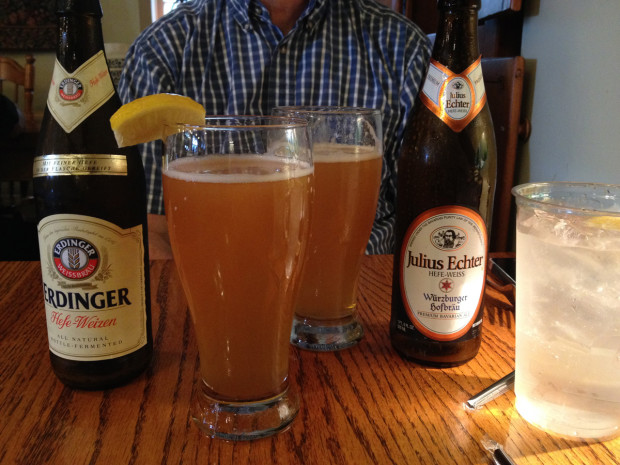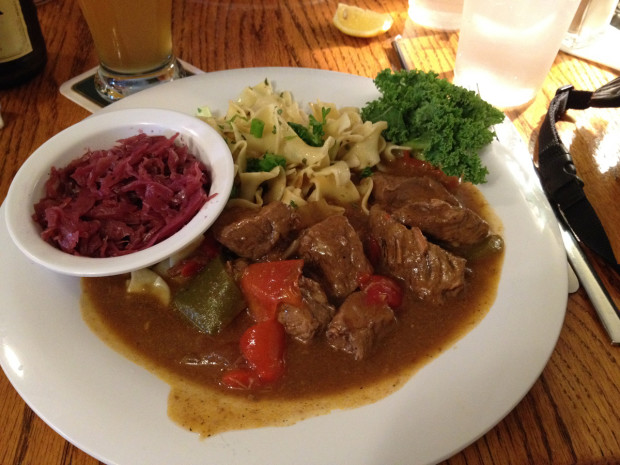 After checking my YELP app, we settled on Der Lindenbaum, which had 3.5 stars and favorable reviews.
It was a good choice. German food can be heavy. This meal wasn't. I forget what it was called, but it was essentially pot-roasted beef with herbed noodles and a delicately flavored gravy. With red cabbage. DEElicious. Really.
We spent the next couple of hours exploring the widely varied establishments and sights along Main Street.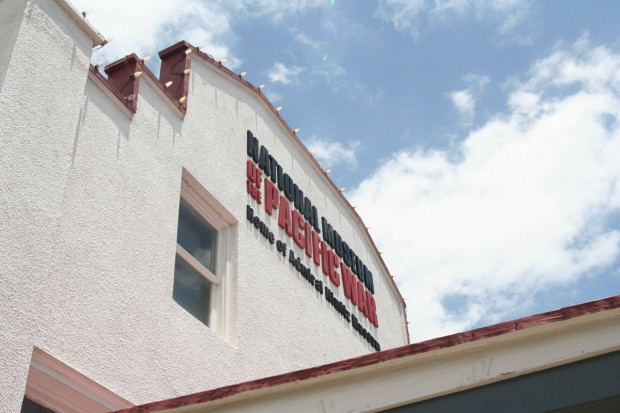 Hubby did a quick Google search to figure out why land-locked Fredericksburg was chosen as a location for this highly regarded place, which is also home to the Admiral Nimitz Museum. Nimitz was a native son.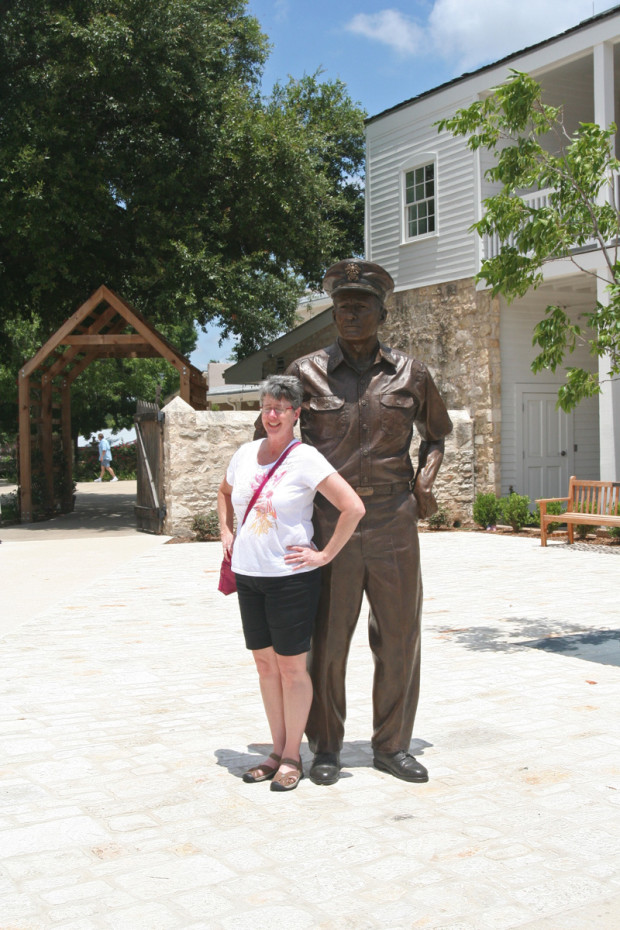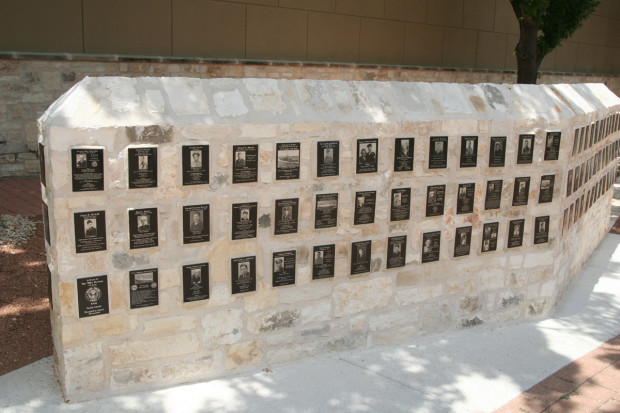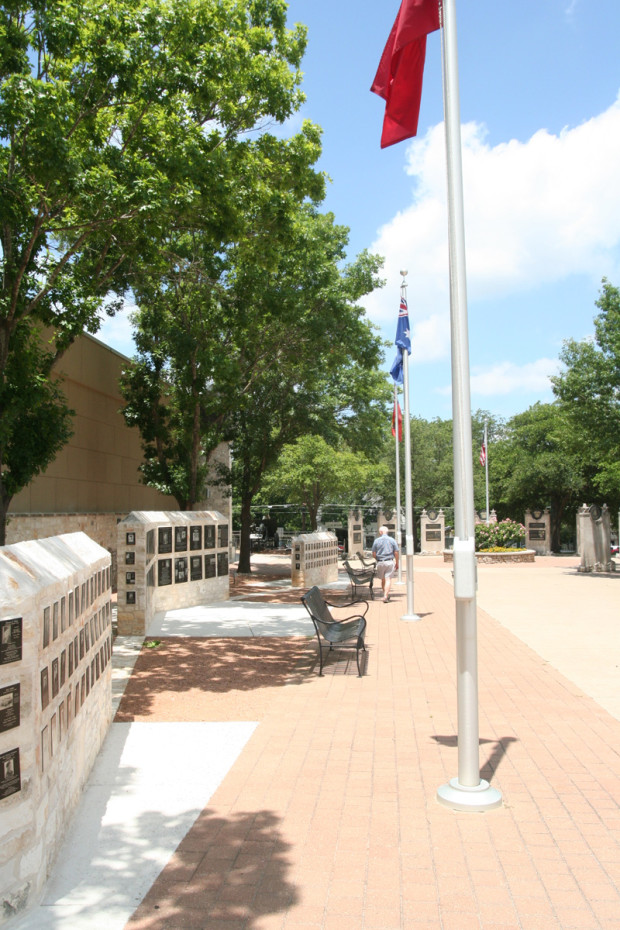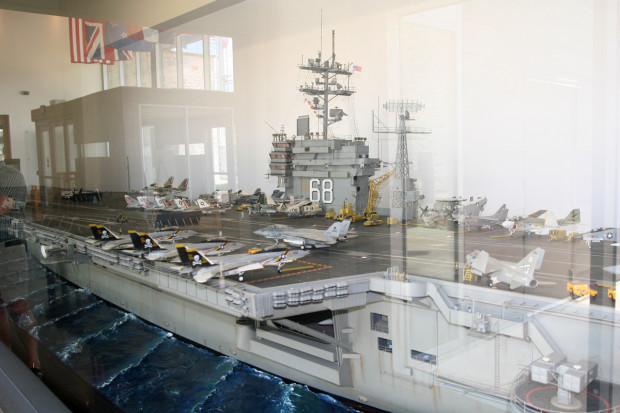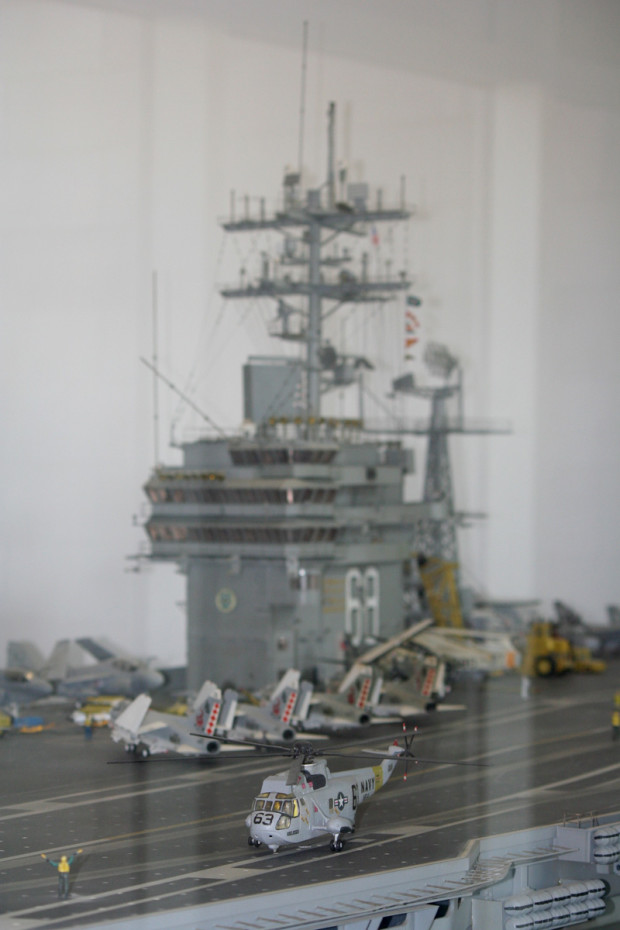 It seems like a nice museum, but we didn't go inside. We had no agenda, but had already decided not to overnight in Fredericksburg, which is indeed cute, but also quite busy and loud. I'm sure we could have found a quiet spot on the outskirts of town, but we decided to mosey on toward San Antonio. After finishing our discovery stroll down Main Street and back.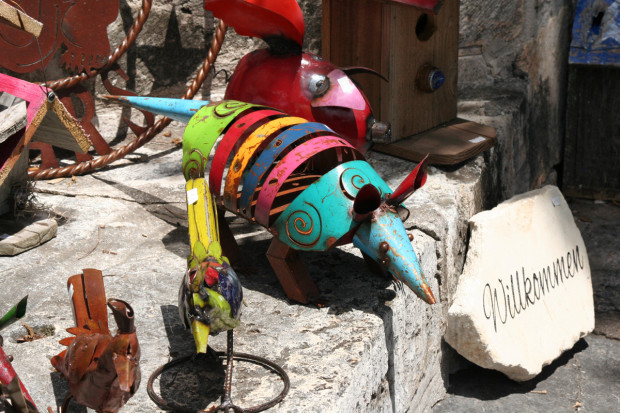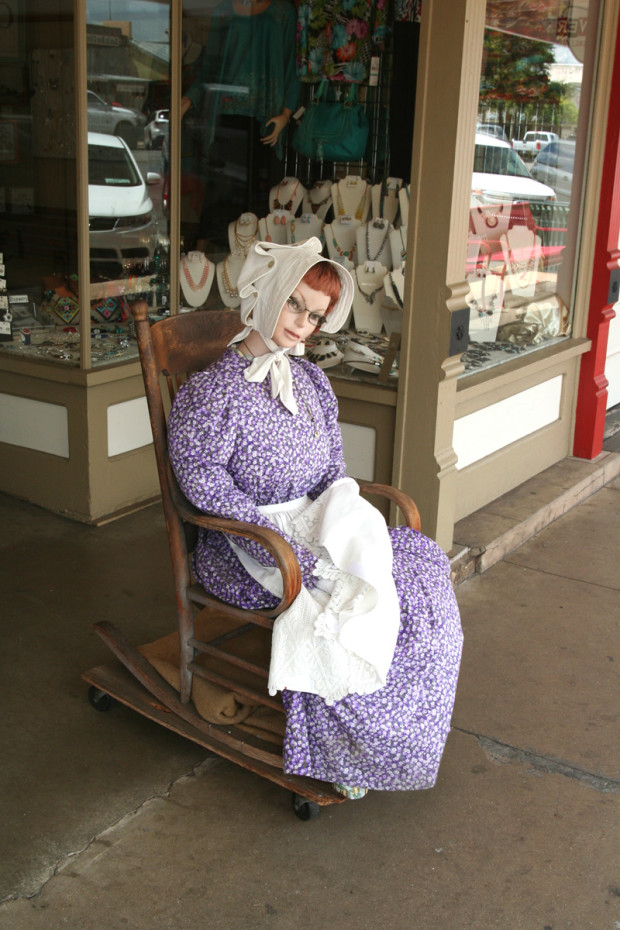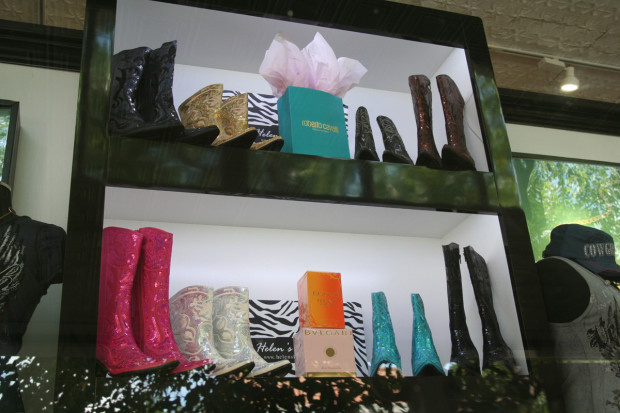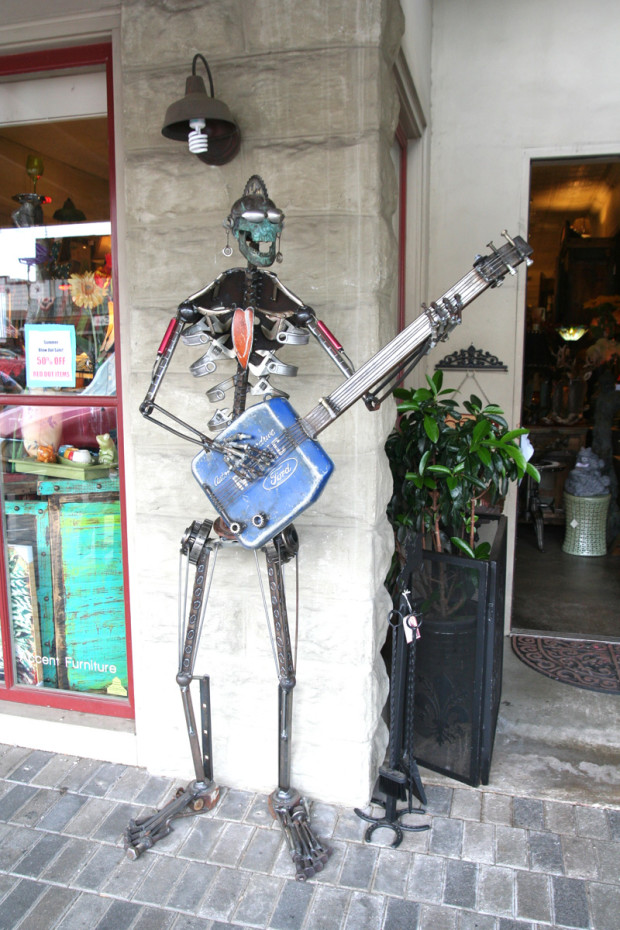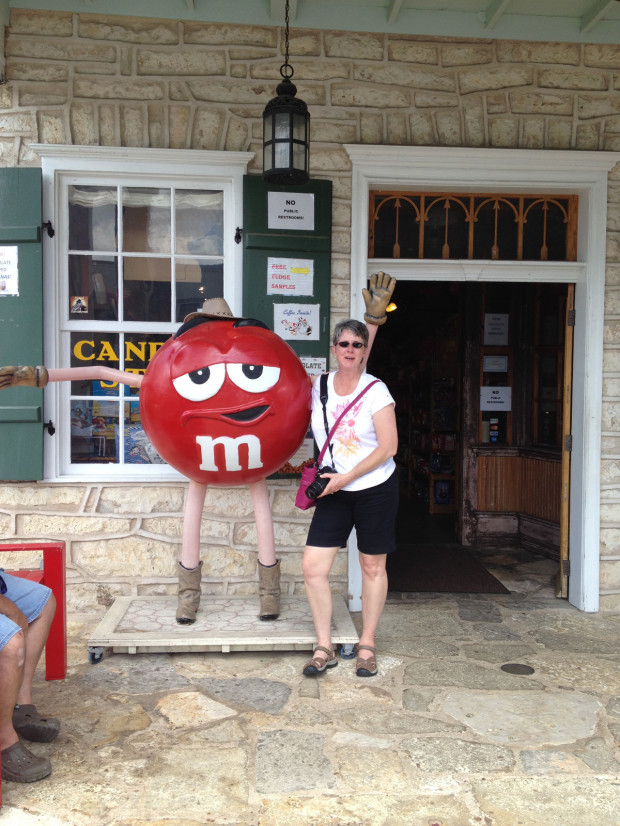 Hubby and the guy sitting on the bench were laughing at me posing with Red. How could I not? Any giant M&M would have been fun to pose with, but Red is my favorite. (Do you LOVE this commercial as much as I do?)
Back at the car, I used my phone to plot a route to our next stop and off we went.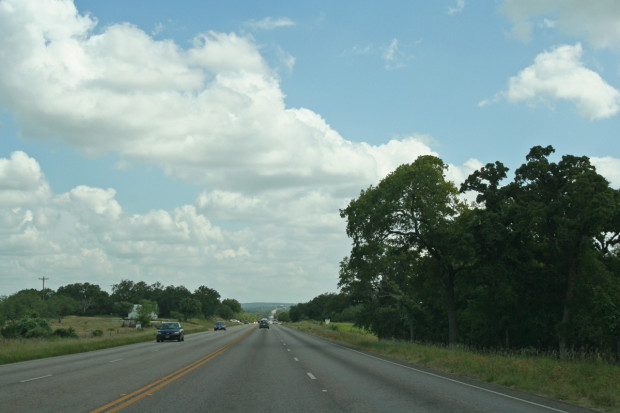 We hadn't gone far when I said to Hubby, "This country is pretty and all, but I don't want to be on a highway. Highways are boring. Let's find some back roads."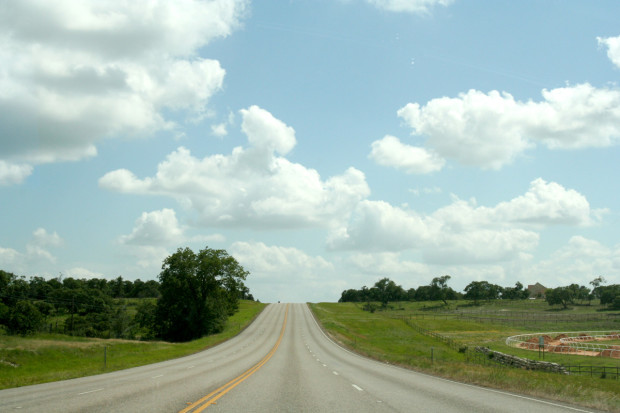 So Hubby did a "U"ey and we headed for Grape Creek Road. With a name like that, it HAD to be scenic, right?
Find out tomorrow…