Sunday, September 21, was one of those happy-sad days. We'd seen lots of cool stuff over the previous nine days. And, better yet, we'd reconnected with some amazing people I am proud to call our friends.
But our European vacation was really winding down, and the time had come to bid farewell to our friends in Switzerland.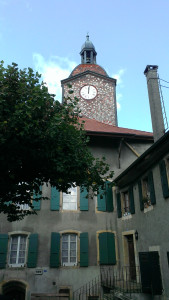 We still had two full days of adventure and exploration ahead of us, though. And, after a nice, leisurely breakfast at Tammi and Martin's house, we hit the road. We actually followed our Swiss friends to the village of Cossonay, about seven miles to the north of Lausanne, where their daughter, Meloney, loves with husband, Nils, and son, Vigo.
Nils was working on the ground floor — they don't exactly have lots of spare time — but we did get a chance to meet him briefly. Meloney is just as delightful as I thought she'd be, and Vigo is simply adorable. Not only is he a cute little bugger, he has a very sunny personality and disposition to boot.
The couple had recently, within the past year, bought and are in the process of restoring the late-Gothic Café des Bains, which dates back to the 1600s. In its day, it was the only establishment with running water in the town, and served as a bathhouse. It's tucked into the middle of the old town, but has several parking spaces and a patio/terrace/garden across the small street in front of the house, and a courtyard/parking area in the rear.
They were kind enough to show us around the interior, much to Hubby's unending delight, but I didn't take pictures because they really are mid-renovation. Plus we were busy peppering Meloney with questions, admiring the old, old interior architecture, delighting over the passageways and secret spaces they'd uncovered, etc.
Here are a few of the images we captured during our visit.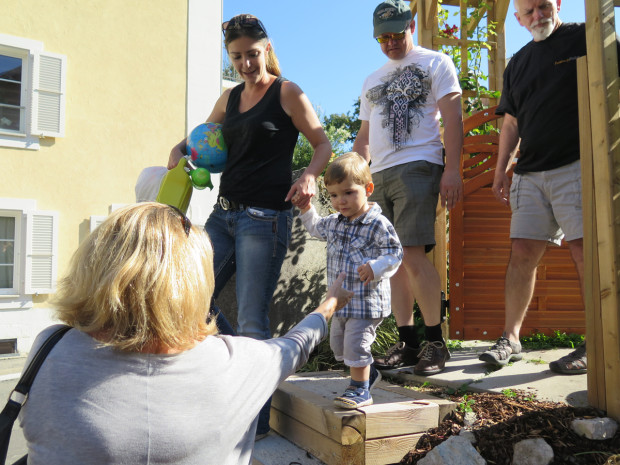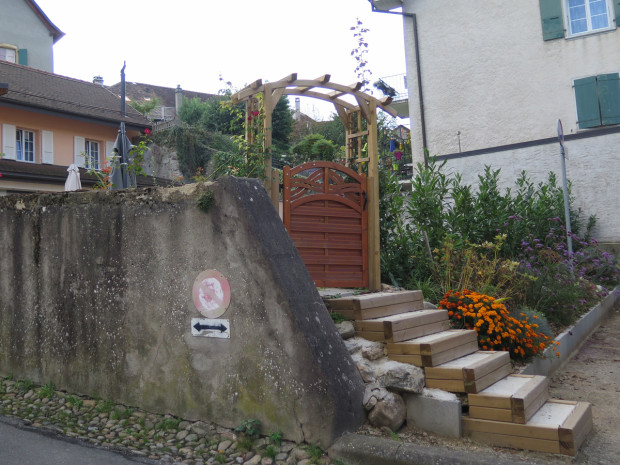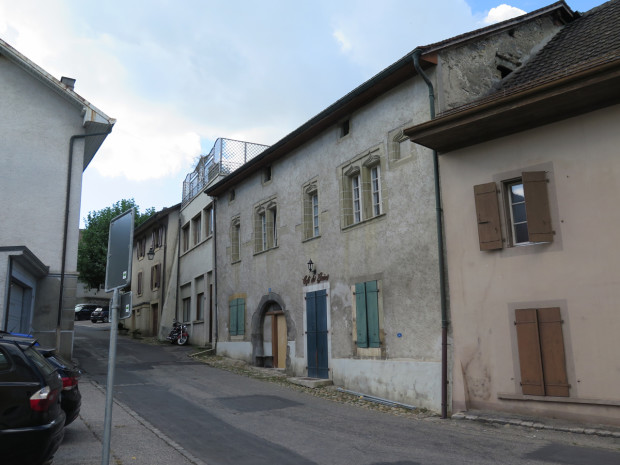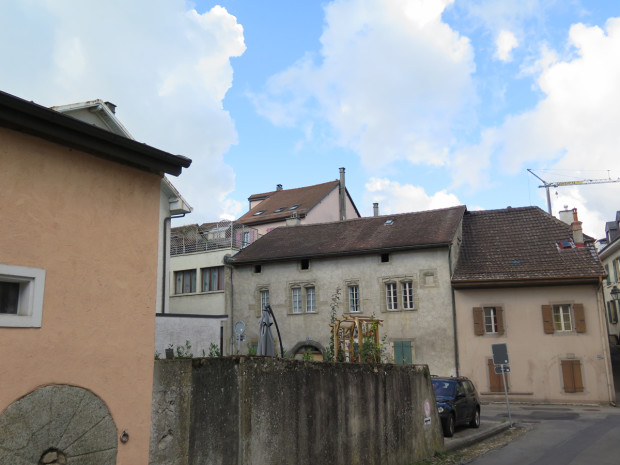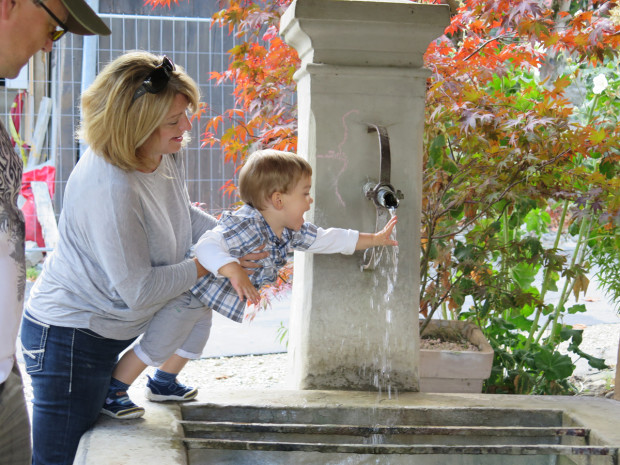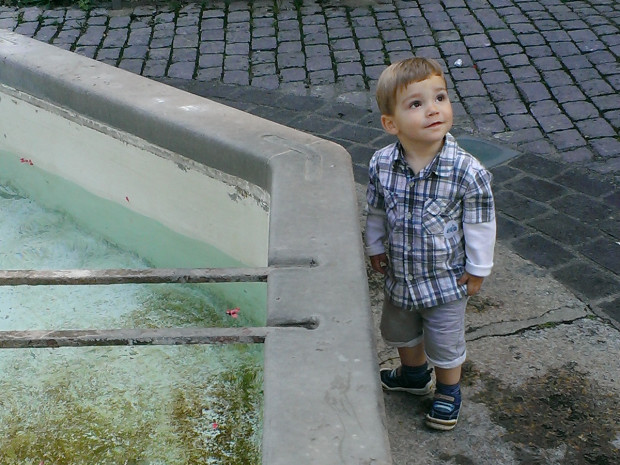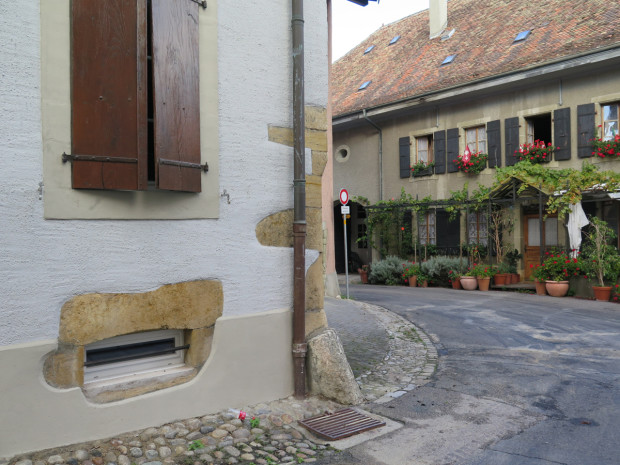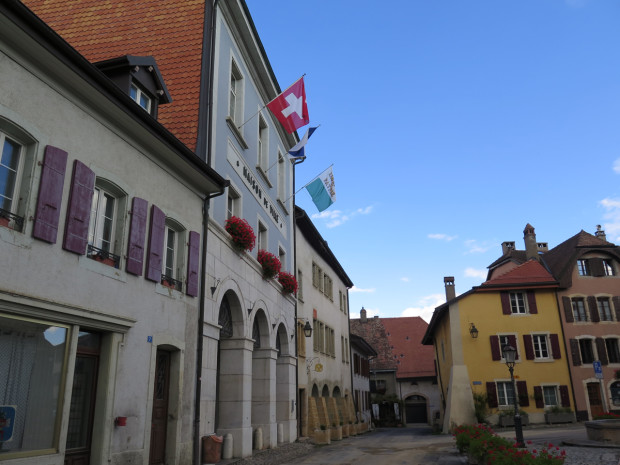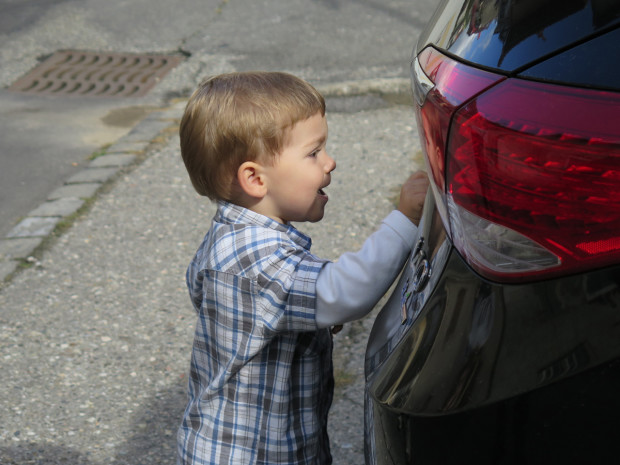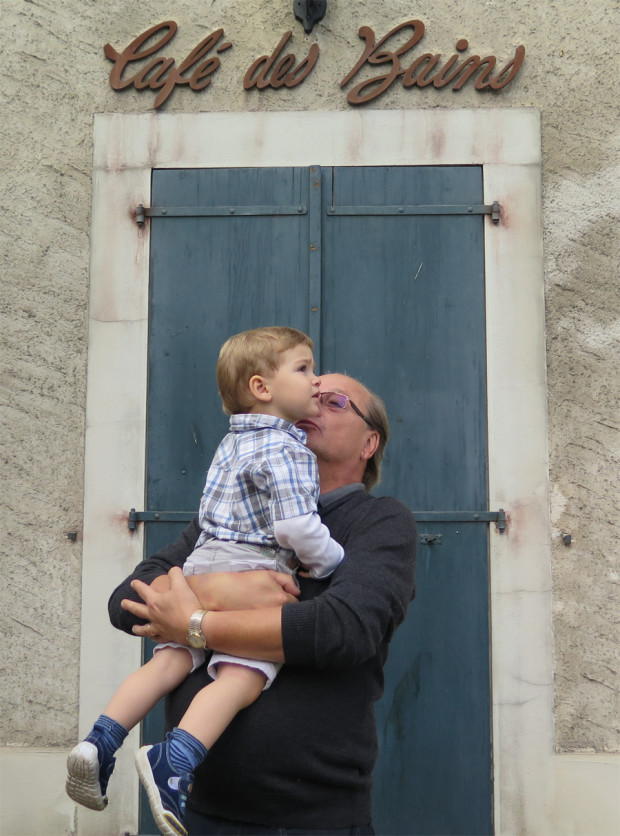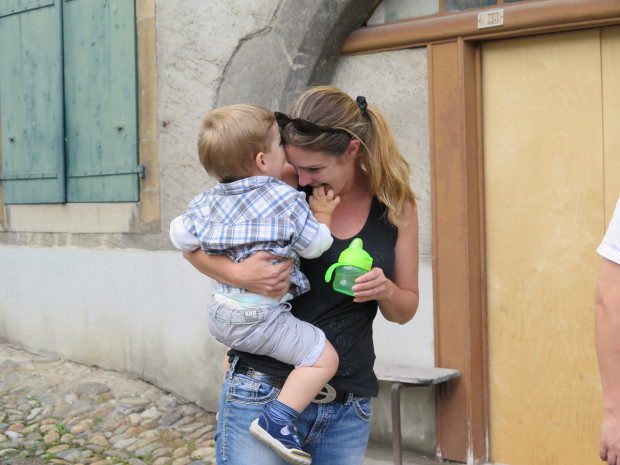 If you'd like to see the rest of the pics Annelies and I captured, GO HERE.
It was sad saying farewell, but we are hopeful that we'll get to rendezvous with these folks again in 2016.
Next on the list of must-see places was Trier, Germany. After a stop in Sinsheim, that is. Also in Germany, it's a place Annelies and I agreed would not only be convenient geographically, but it also happens to be home to an automotive and technical museum we knew would be of great interest to the guys. They're such good sports about leaving all of the travel planning to us, that we decided we'd surprise them with a fun "guy" stop.
And surprised they were. So we were, to be honest. We had no idea how HUGE and utterly cool the place really is…