Yesterday was another picture-perfect, blue-sky day in Central Virginia. With temps forecast for the upper 70s (F), we HAD to get out and ride. Really.
Back in February, when I first mentioned my LOVEworks scavenger hunt, I revealed that there were a couple LOVEworks I had opted not to capture. Because they're along an awesome motorcycle road, which I figured Hubby would probably enjoy.
Yesterday, that's where we went.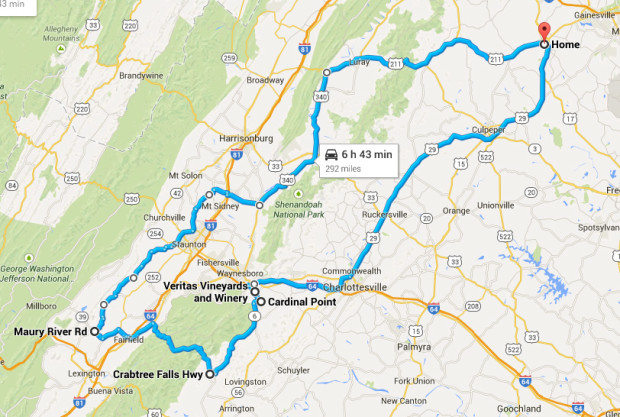 The first hour or so of the ride was on the highway. But, once we got off of I-64 southeast of Waynesboro, there were nothing but awesome motorcycle roads ahead of us. (If you'd like to see a Google map of our approximate route, CLICK HERE.)
Bothe of the LOVEworks were at wineries in Rockfish Valley.
First, there was Indoor LOVE at Veritas Vineyard & Winery.
It's a nice piece, even if it did surprise me by being located indoors. But the winery? Oh. Em. Gee. What a gorgeous location.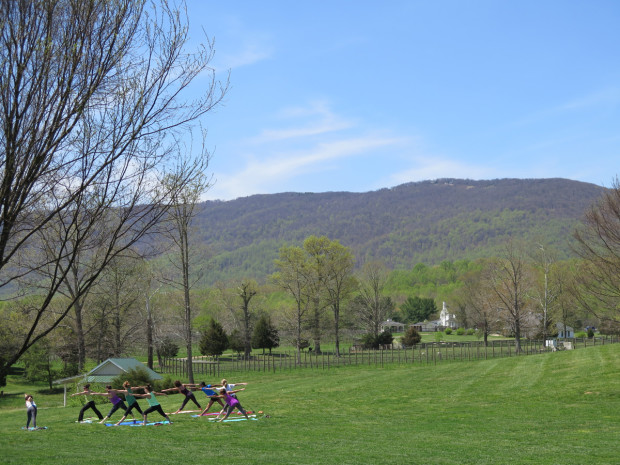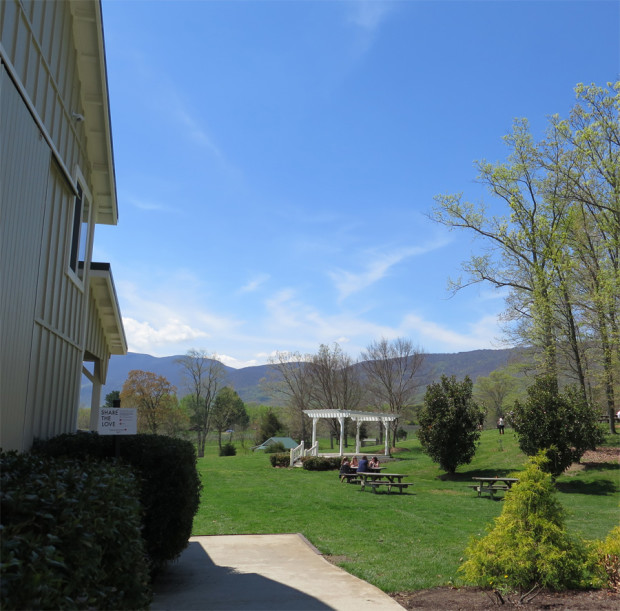 The place was pretty crowded. Lucky for us, Hubby spotted the LOVEworks sign. I was not expecting the thing to be inside of the tasting room. But, it works well there.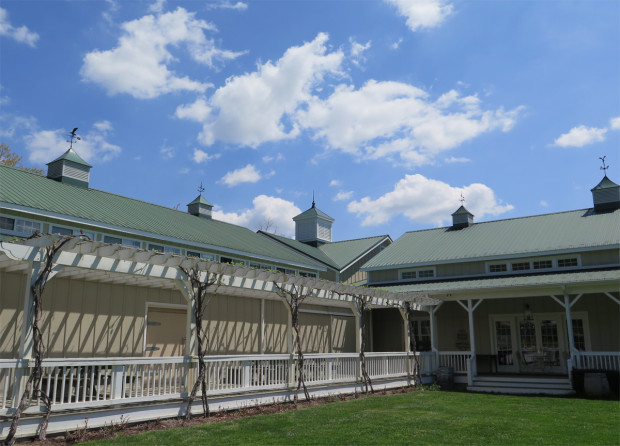 Our next stop was mere minutes away at Cardinal Point Winery. Unfortunately, their parking lot was covered in river rock, and the surrounding ground was soft, so there was no safe place to plant a kickstand.
Broken LOVE at Cardinal Point Winery.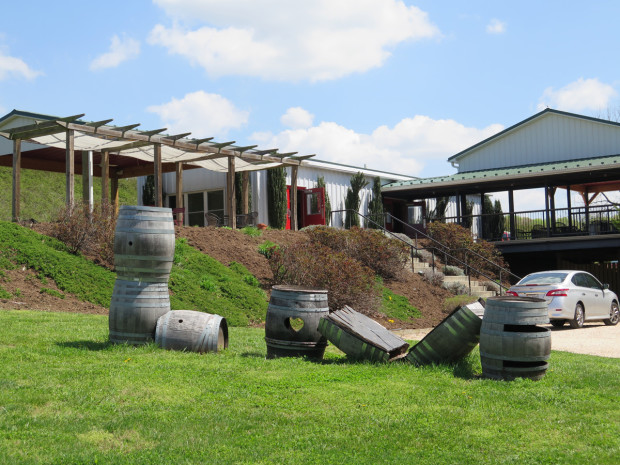 Sadly, that LOVEwork needs a bit of repair. But it was still nice to see.
I rather like this next shot, which I captured while Hubby was in the process of getting out of my way (his words).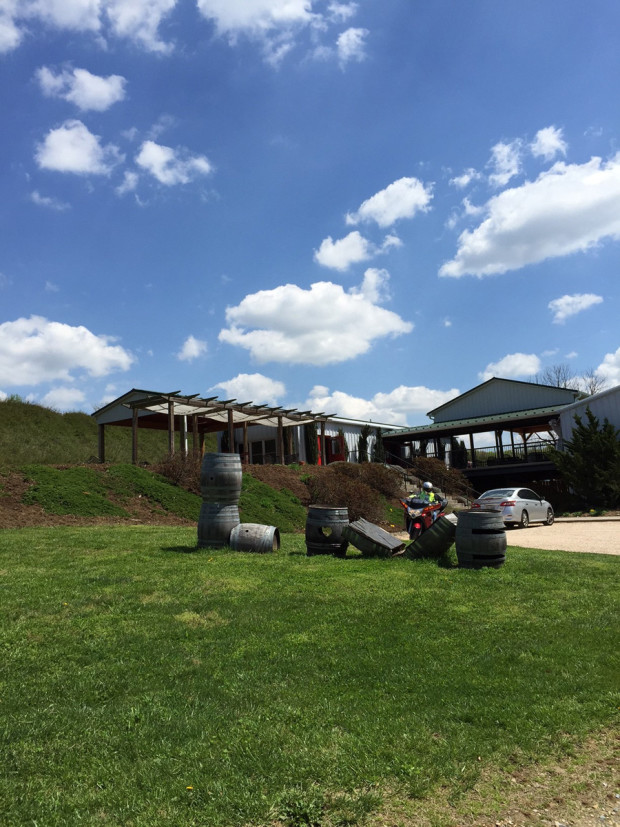 We didn't really want to linger anyway, the road was calling both our names.
Shortly after leaving Cardinal Point, my odometer FINALLY clicked past 10,000 miles. Woo hoo! I've been saying for years that I haven't been riding nearly as much as I should be. There's your proof.
We accomplished something else, too. We tested a couple of the routes on one of the America Rides Maps I purchased recently. You know, to see if it's worth using the maps to actually, say, plan an entire trip. Judging by our experience yesterday, it is. Although, to be honest, in the mountains of Virginia and West Virginia, there are so many good roads, it's hard to go wrong. But, these maps will help us avoid riding the mediocre roads when we could be riding better ones. Know what I'm saying?
On one hand, I wish I had more images to share with y'all. On the other hand, I'm not sorry. Yesterday was just one of those days that I was so "in the moment," enjoying the smooth, leisurely ride through a fabulous mix of mountainous and valley terrain, that I didn't want to stop. It sorta felt like stopping might break the spell somehow. So one we rode. You'll just have to trust me when I say the scenery was spectacular.
Honestly, a couple of times I felt as if I were driving into and through scenes depicted on a calendar, or in a book highlighting breathtaking farmland views. The road that parallels 252 west and south of Staunton, which is a route recommended on the America Rides Map, was the most-scenic of the day, in that regard.
I'm really, really looking forward to further testing of those maps. Although I still haven't defined the scope of my upcoming solo adventure, I'm pretty sure those maps will play a role to some degree.
I hope you're all finally able to enjoy some Spring weather, too.