This image perfectly sums up our weekend of riding…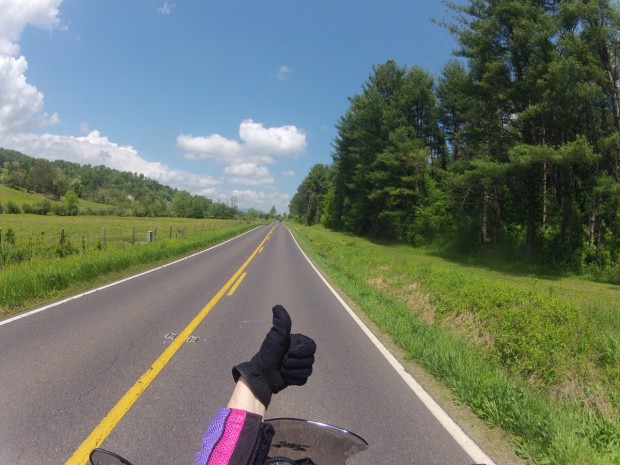 Sunshine, blue skies and big, puffy, white clouds.
And here's a sample of some of the color we saw.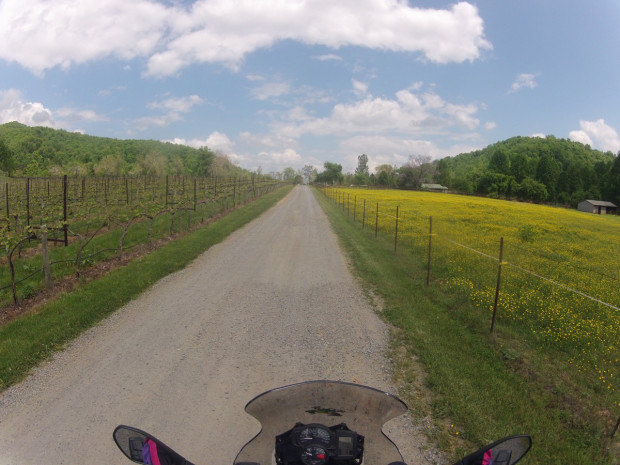 We were a happy little riding pack for sure.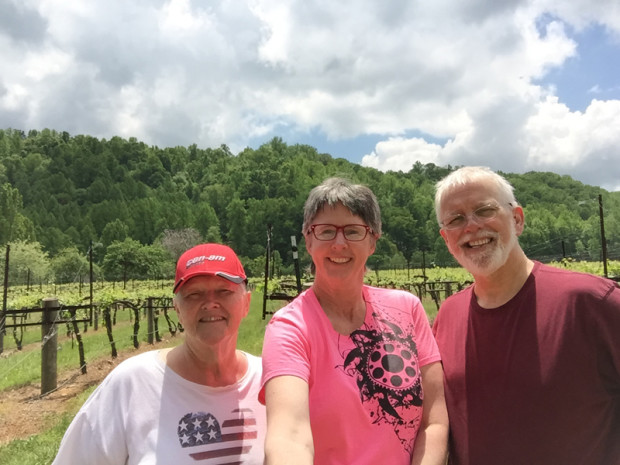 Hubby has been testing the Spotwalla tracker app for his upcoming BIG ride. Here's a screen shot of our tracks from this weekend. The upper portion was Saturday, and the lower was Sunday. Click on the pic and you'll go to the actual map (I have no idea how long it'll remain active, though).
I think the "F" is for first and the "S" is for second.
The weekend was fabulous. Really.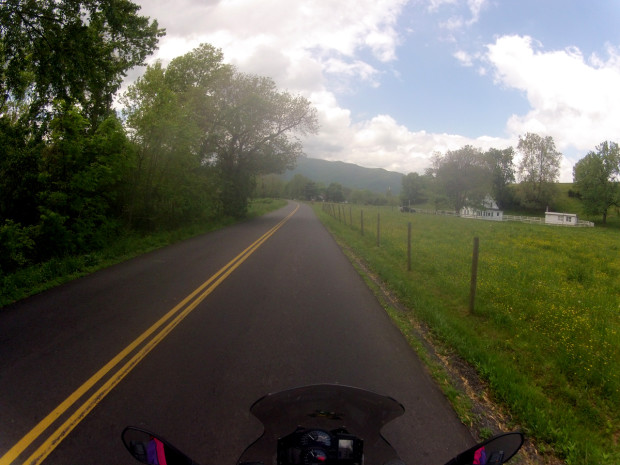 Sorry about the dirt on the camera lens.
More pics and info to follow. When I have more time.