I made it safely to Texas. Last night, I was exhausted. I had a direct flight from Dulles, but left the house around 5:40 ET and got to Austin at around 11:00 CT. By the time I got my bag and rental car then drive to my office, it was 12:30 CT. I was REALLY ready for lunch, my first meal of the day.
It was about 5:30 CT when I left the office for the 30 minute drive (in traffic) to the hotel. My body is still on Eastern Time, so it felt like 6:30. See why I was pooped?
I saw a cool sunrise from my hotel this morning. And there's a nice view from my office, northwest of the city.
I grabbed so pics on the way to my office building from the parking lot, too.
I'll have to edit this post later so it doesn't look so wonky.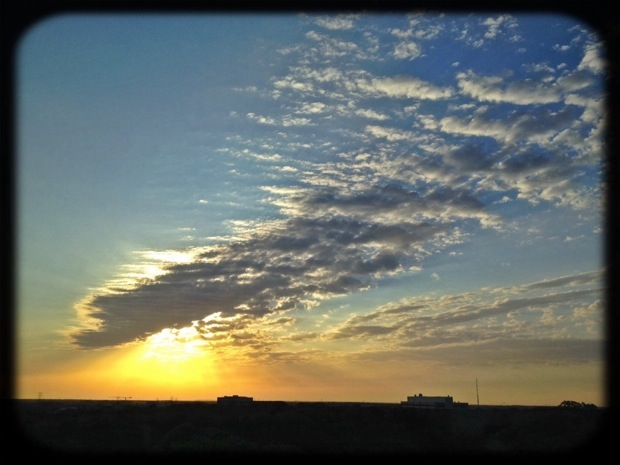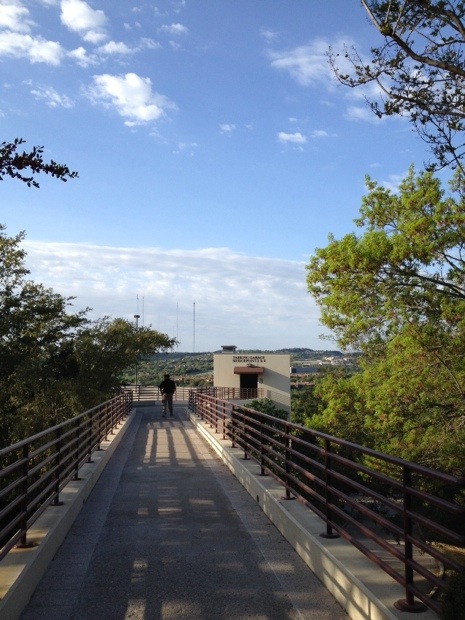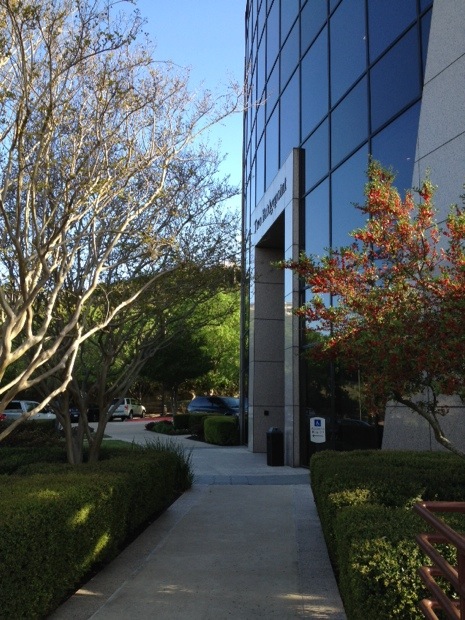 I have a full work day ahead of me and a corporate event tonight. Didn't want ya'll worrying about me, though. 🙂
I'll try to post more tonight or tomorrow. I feel so much better today after a good night's sleep.