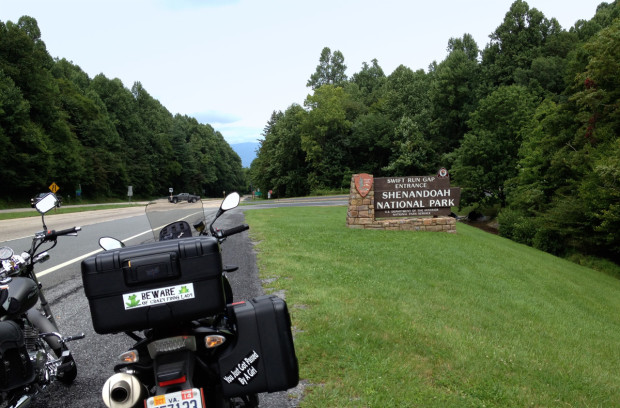 My friend Dottie and I went for a ride on Sunday.
The weather was perfect. Especially for a Sunday in late August. It was in the low- to -mid-seventies (Fahrenheit, which is 21-24 C). The skies were blue, too, with lots of clouds and a very low ceiling, but no threat of rain.
We were happy ladies. At first…
The total route was about 140 miles. We started in the foothills then, since Dottie had never been before, decided to do a piece of Skyline Drive.
Here's a link to the Google map of the route (Dottie joined at point B). We were traveling in a clockwise direction.
Dottie has had her license for less than a year. She hasn't done any overnights yet and tends to ride on fair-weather days. Which is fine, except she hasn't learned how quickly the weather can turn and, as a result, that she should make sure she has appropriate layers along.
I don't get cold easily. In fact, I think mid-60s weather is perfect for riding. To me, there's nothing worse than sweating under my gear. Ugh.
Dottie, on the other hand, has fibromyalgia and is particularly sensitive to cold.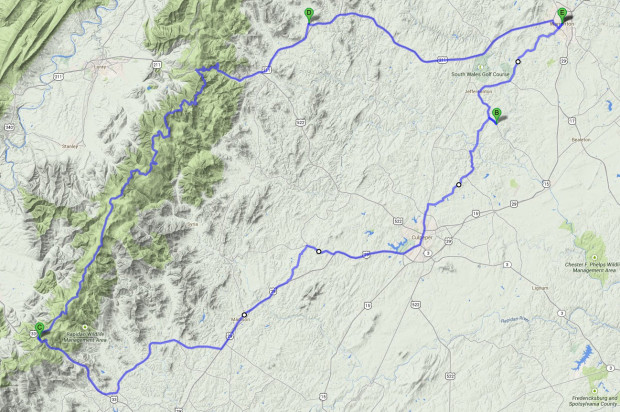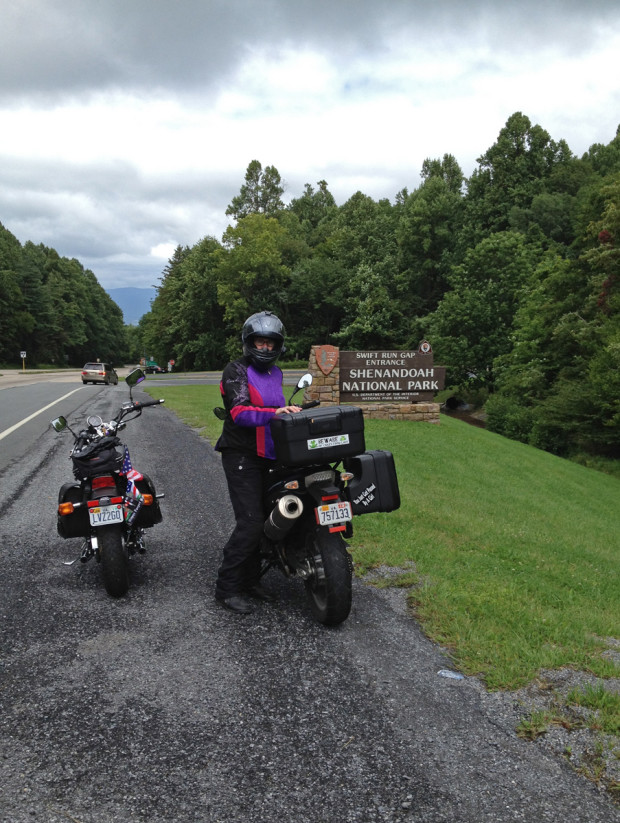 In the foothills, we were at about an average 600-foot elevation. As we headed west, we started to climb. The Swift Run Gap Entrance Station is at about 2,000 feet. At that point, temps were in the mid- to upper-60s.  Dottie was already cold. We stopped just outside of the entrance so I could put my wind liner in, because I knew it would be getting colder. That's when Dottie discovered that she didn't have her wind liner along, and no extra clothes. I checked my bags, but didn't have any extra for her either.
She just decided to tough it out, and off we went. We headed north on the drive, which quickly climbed to about 2,800 feet. The higher we got, the lower the temps. And remember that low cloud ceiling I mentioned? We hit it. 🙂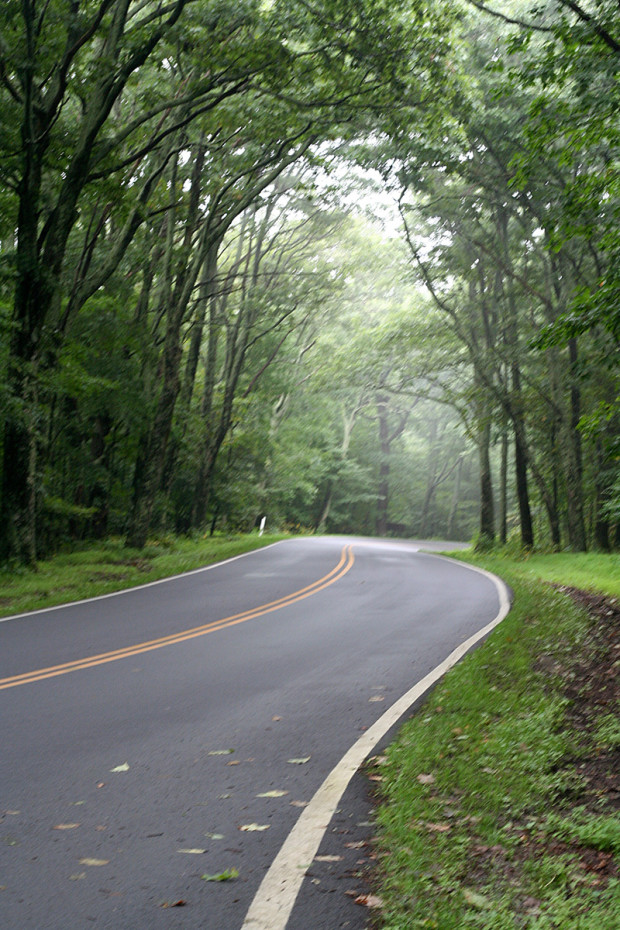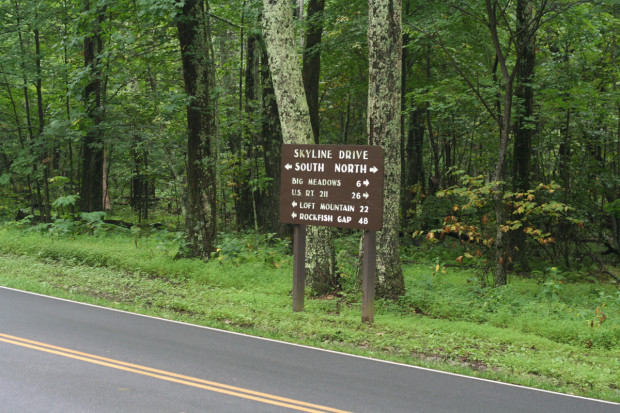 I've said before that Skyline Drive isn't my favorite road. That's mainly because of the strictly enforced 35 MPH speed limit. I know why the limit is low — critters! — but that doesn't mean I have to like it.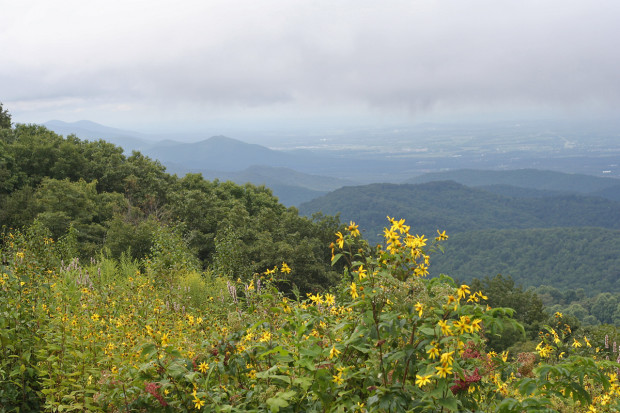 I do, however, love the views.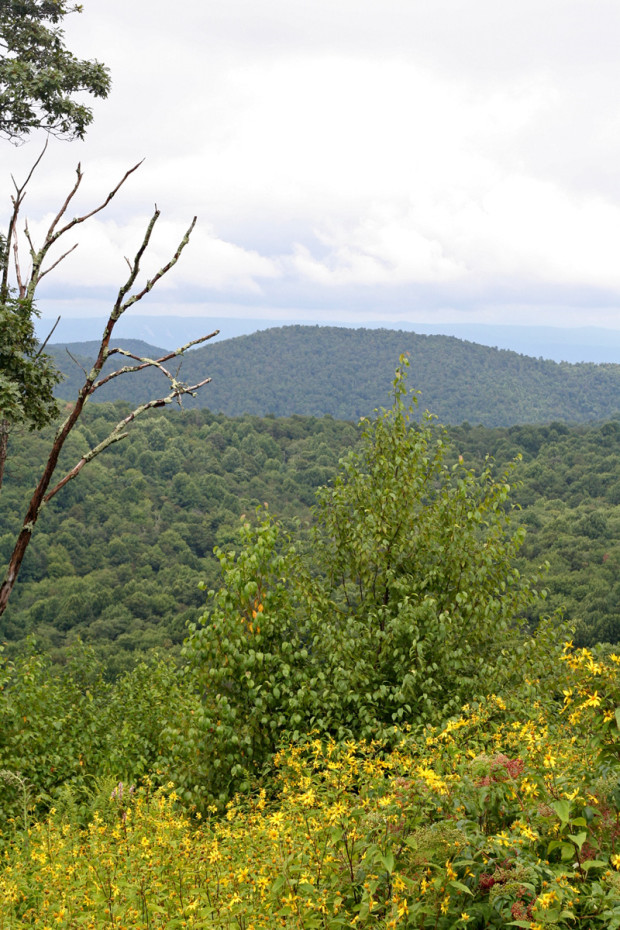 I'm a mountain girl in general. And I like dramatic skies, too. So I was quite content. Poor Dottie was fuh-fuh-fuh-freeezzzzing! Temps were in the upper 50s by then. Actually, it averaged 59 F (15 C) most of the time we were on the drive (my bike has a thermometer).
The Big Meadows visitor center was only about five miles away from the overlook where we'd stopped, so off we went. We decided to grab some lunch — suprisingly good chili for me, soup, a hot dog, and coffee for DG — and putter around a bit before covering the next 20 miles to Thornton Gap.
Shortly after we left, I gained new appreciation for that painfully low speed limit when a big-ass Whitetailed Deer (doe) jumped from out of nowhere right into the middle of the road. About 30 feet or so in front of me. I only had time to tap my brake before she was gone. Luckily, there were no little ones traveling with her.
We stopped at the Mary's Rock Overlook, too, since DG had never been to Skyline Drive before. Not even by car.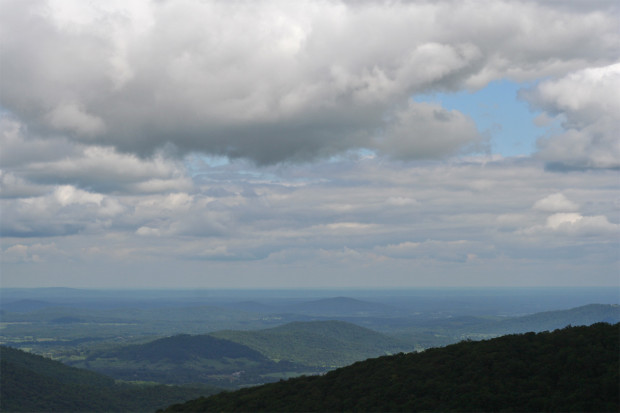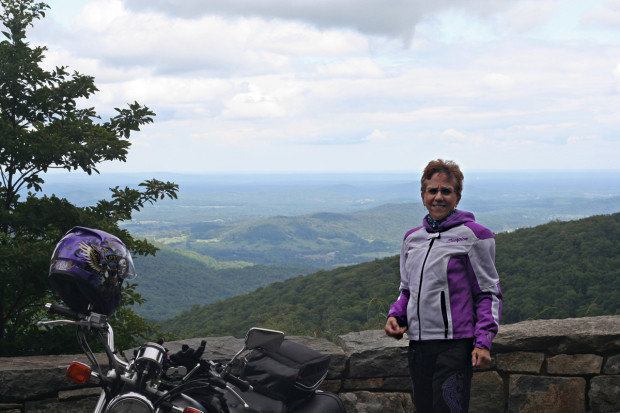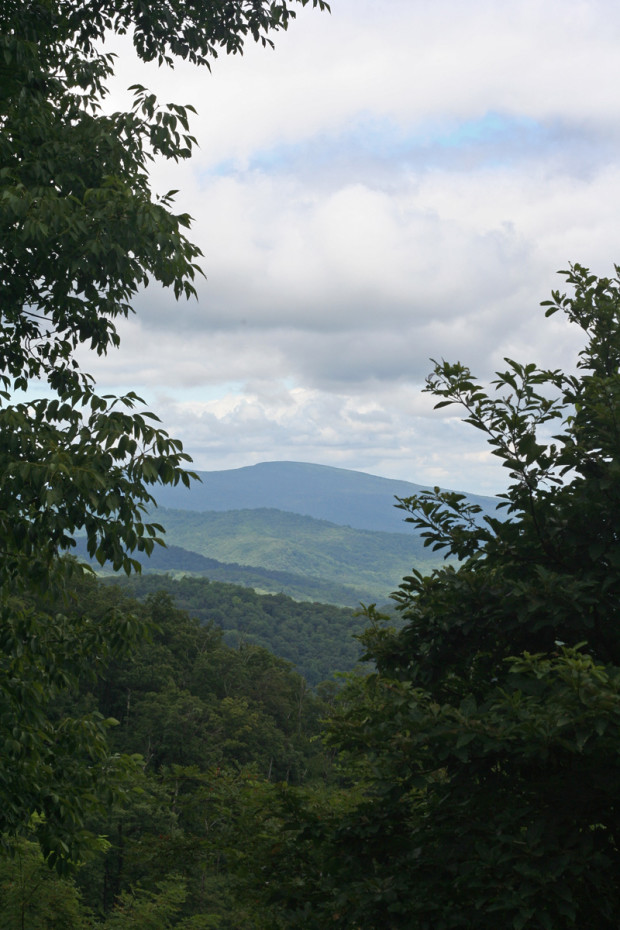 Soon enough we were at the Thornton Gap exit/entrance and headed back down into the foothills. It wasn't long before I started feeling the heat. We stopped in Little Washington so I could get rid of my liner. Have I told you yet how much I love my summer-weight mesh jacket?
The temperature in Little Washington was 76 F (24.5 C). Quite a difference, eh? DG was loving it.
The town's name is really Washington, but, because we're so close to Washington, DC, everyone calls it "little." It's a super-cute village, home to the infamous Inn at Little Washington, a restaurant where I will likely never have an opportunity to dine because it's world-renowned and pricey. I've heard it's completely worth it, though.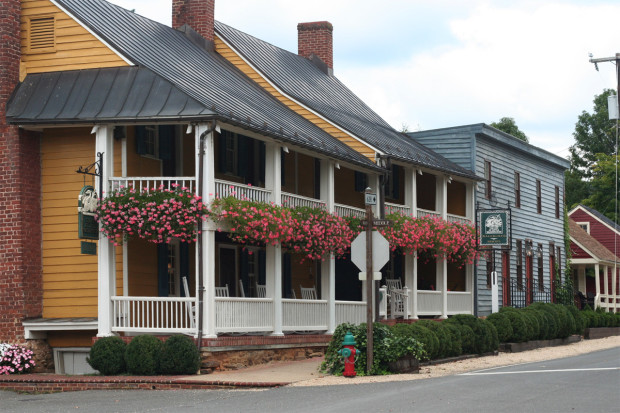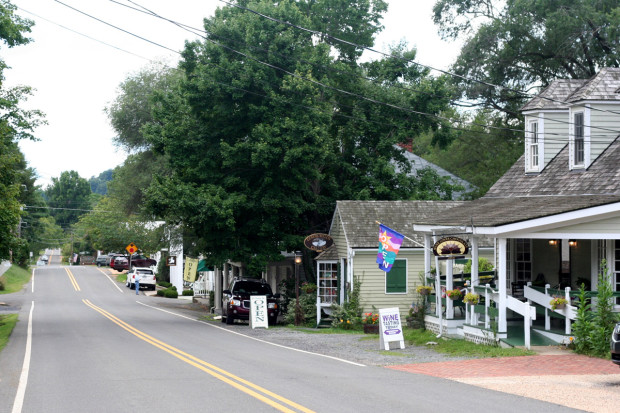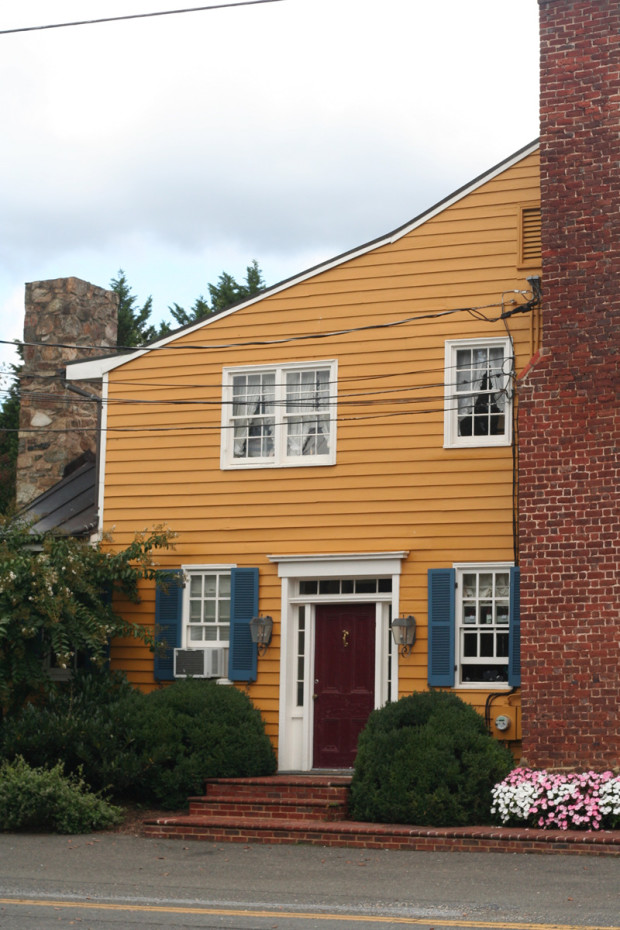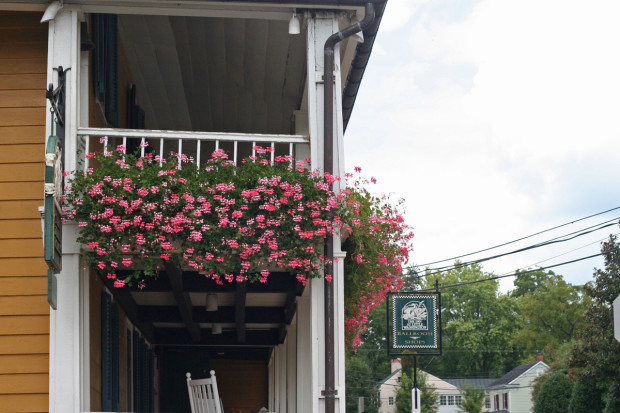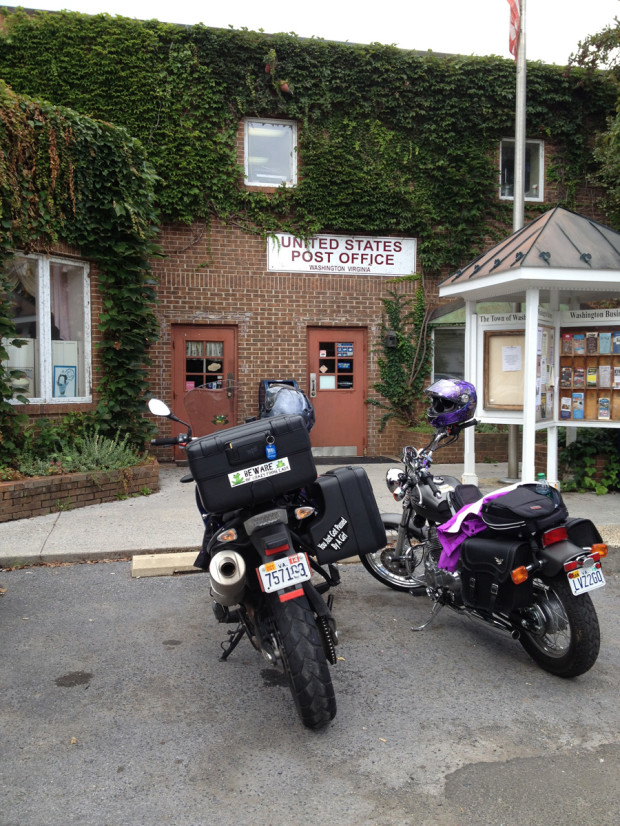 After soaking up some heat, DG and I said our farewells and went our separate ways. (She lives about 30 minutes outside of town and was READY to get home to her blankets, poor thing.)
It wasn't until I'd gotten home that I noticed my "driver's side" pannier (hard saddlebag) was missing.
What!?! Damn, damn, damn!
Those things are not cheap. How could I NOT feel or hear the dang thing fall off while riding?  It's not like someone could have taken it off during the ride, so it must have fallen off, right?
I was NOT happy.
After telling Hubby about it, I was on my way to the car to backtrack and look for my fallen luggage when something in the garage caught my eye.
My pannier. Sitting on the floor of the garage.
It hadn't fallen off after all. It had been sitting there the whole time. (Hubby had removed it during the week when he replaced my tire.)
I'm not sure what was greater, my relief to see that it wasn't lost, or my amazement that I had ridden ALL DAY LONG, mounting/dismounting multiple times, taking pictures of the bike, and even looking through all of my bags for warm gear for DG, without once noticing it was missing.
Wow.
I mean, really. How could I not notice that!?! DG hadn't commented either.
Talk about being unobservant.
If you look at the pics of my bike, you can see the bag is clearly not attached. DOH.
A blonde moment for sure.
But it didn't dampen a splendid day. LOSING that bag would have, for sure.