A week ago was the three-day Labor Day weekend here in the US.
Labor Day, the first Monday in September, is a creation of the labor movement and is dedicated to the social and economic achievements of American workers. It constitutes a yearly national tribute to the contributions workers have made to the strength, prosperity, and well-being of our country.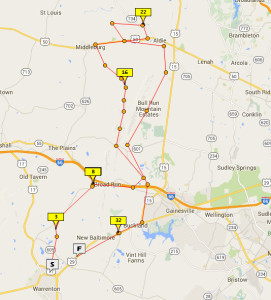 If you're curious about the history of that holiday, which has been officially observed since 1894, go to this page (the source of my quote).
Three-day weekends are always nice. Saturday, Hubby and I went for a nice little ride on our bikes (Loving Virginia's Diversity). On Sunday, I drove my car to Roanoke for a "package" pick-up. By Monday, I was a bit tired. It was hot and humid, too. Hubby was working on a home project, so I decided to take a quick little ride close to home.
The route wasn't super-exciting, I just wanted y'all to be able to see just how close to home I stayed. So, once you see the pics, you'll have a better appreciation for my neighborhood.
The previous weekend, when Hubby and I were riding on the Snickersville Turnpike, something had caught my eye.  That something was a largish patch of sunflowers. I chose not to stop for two reasons: there were already cars pulled off the road with people gawking and Hubby doesn't always enjoy my photo stops. But I thought about that dang patch of flowers all week. So that's where I headed on Monday.
Rather than taking a direct or known route — what fun would THAT be? — I decided to explore VA-629 / Bull Run Mountain Road, a path I'd never traveled and had been curious about. I knew where it went, but had wondered whether or not it was gravel. I figured it was probably gravel, based on what I knew of the area. But, knowing it led from Prince William County (twelfth richest county in the US in terms of median household income) into Loudoun County (the #1 richest county in the US — see stats here), I had hopes that it might be paved.
The road wasn't paved, but it was reasonably well-maintained.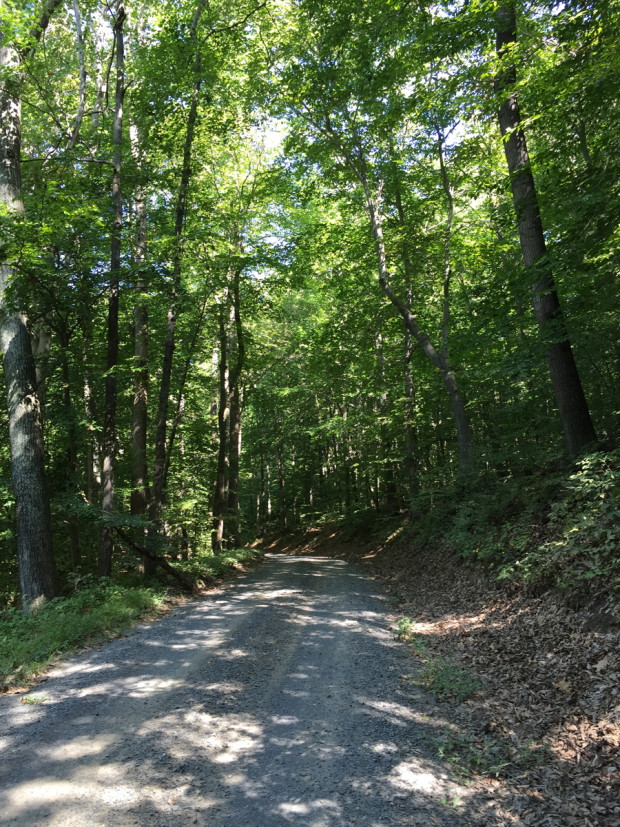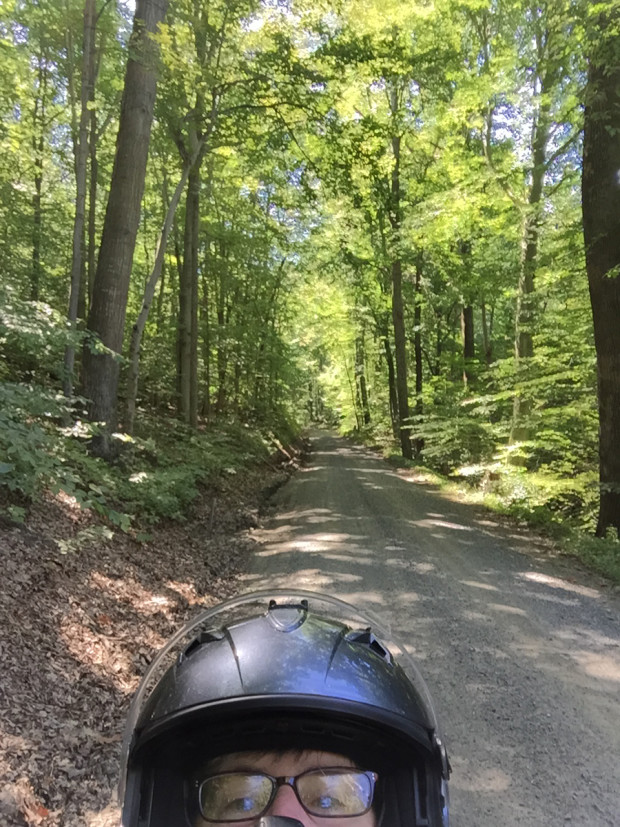 On one hand, I was surprised at the road surface. One would think a road leading to high-value real estate would be paved for the convenience of the obviously wealthy landowners. (I saw few houses along the road, most of which looked exactly like the bits captured in the two photos shared above, but I saw quite a few ornate, barred entrances.) Then again, a paved road would be more-convenient for outsiders, too, and might attract gawkers. It would certainly mean more traffic. So I bet it will always be a gravel road, which sort of lends to the remote feel of the place, too.
I was sort of amazed just how remote it felt. I could've been in a national forest. If you follow this link to the Google map and zoom out a bit, you'll see just how close VA-629 / Bull Run Mountain Road is to Northern Virginia (NoVA) and DC. You might be amazed, too, especially if you switch to satellite or Earth view.
As interesting as the road was, it was hot. So, curiosity satisfied, when I reached the paved VA-776 / Landmark School Road, I decided to take that route and pick up the pace.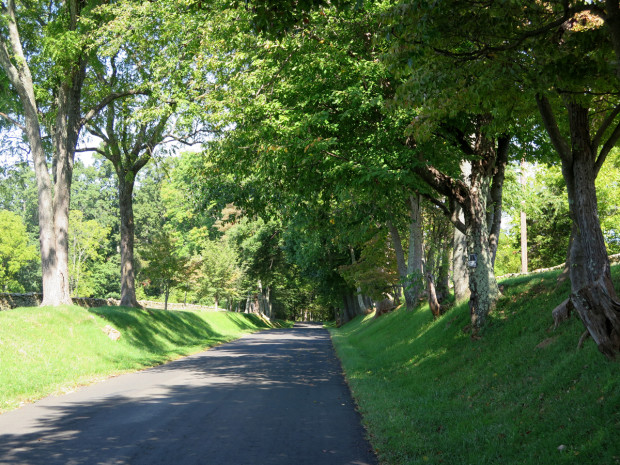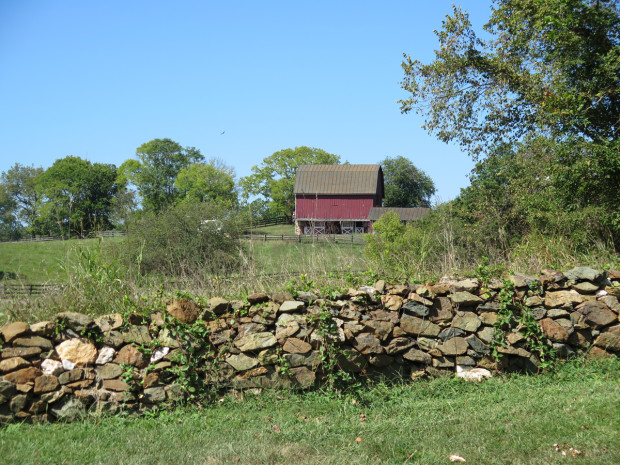 I absolutely love the stone fences that are far more common than you'd expect in this area. A lovely reminder of old times. I'm never sure if they were meant to serve as fences, keeping things in or out, or simply to mark land boundaries. One day I might actually look that up.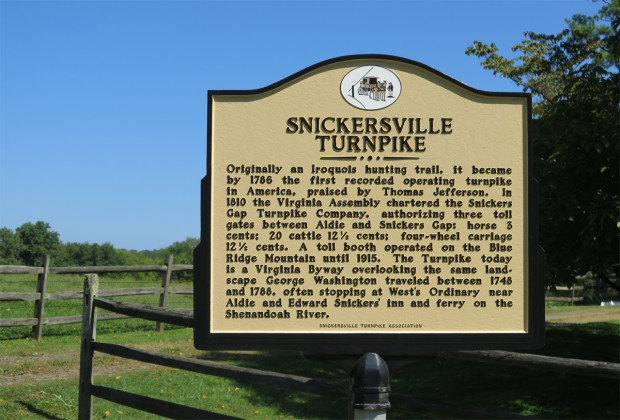 I couldn't remember exactly where I'd seen the flowers, but thought it hadn't been long after we'd gotten on the turnpike near Aldie.
As it turns out, I was right. I came across the flower patch even sooner than I'd expected. But it was kind of disappointing. There were fewer flowers than I remembered (I'd only glanced at them previously as we'd zipped past) and they were rather wilted.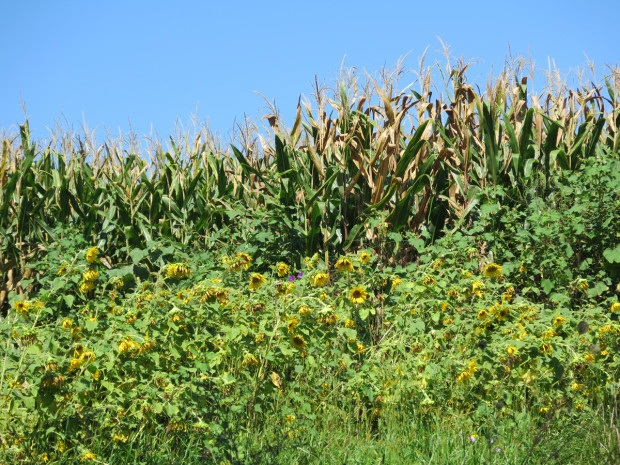 It was a pretty spot nonetheless.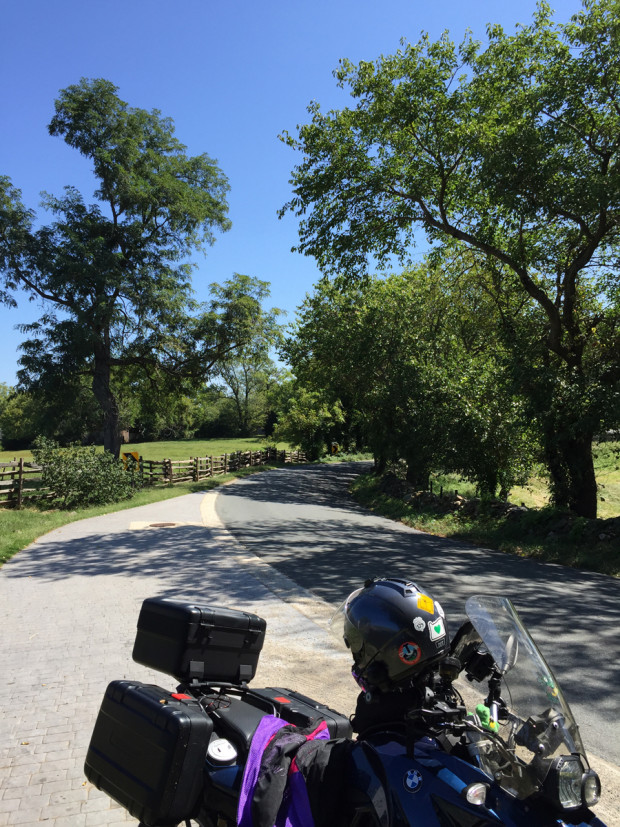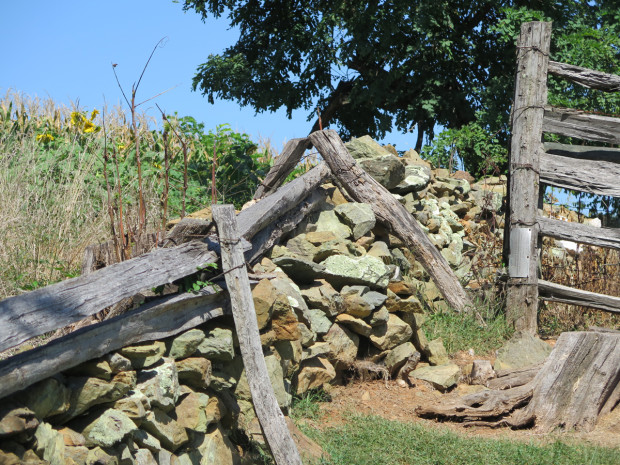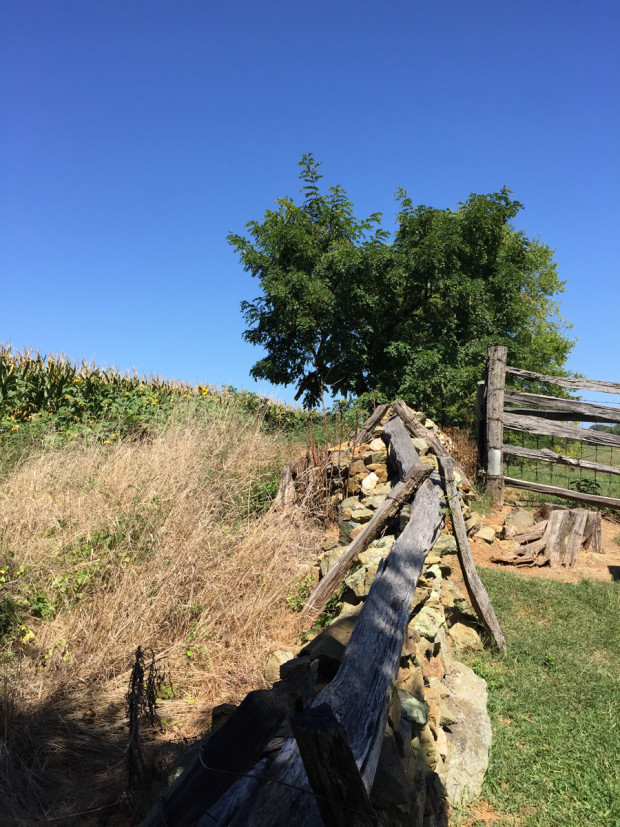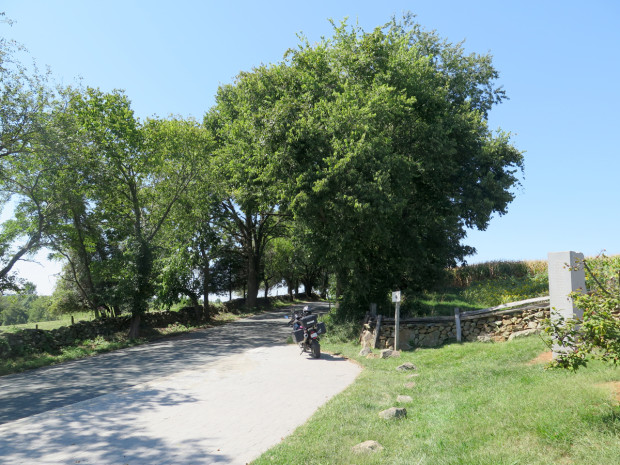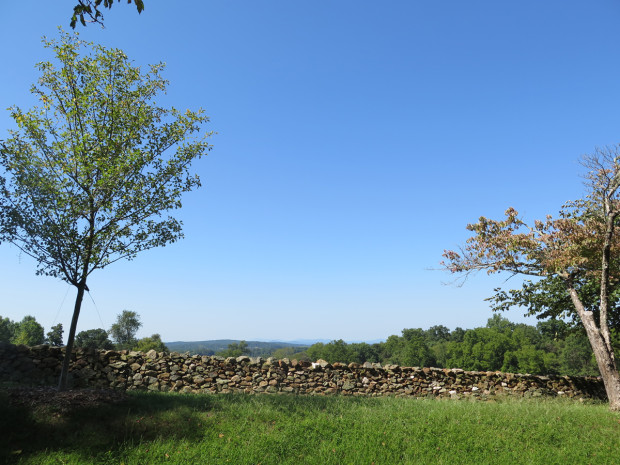 I know I've said this before… I wish we'd moved to Virginia YEARS ago. It's such a great place for motorcyclists.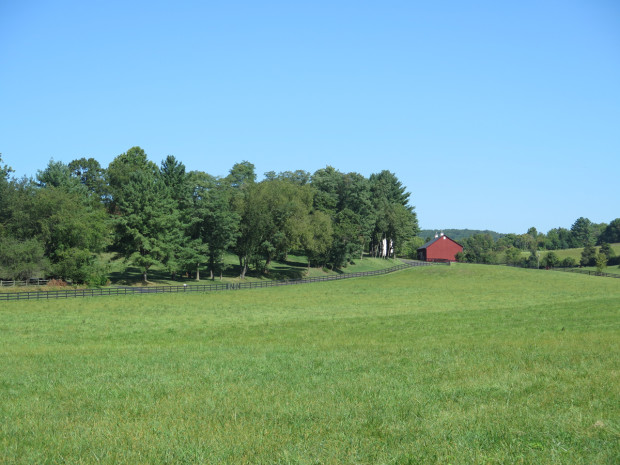 This barn is a bit further from town, but not far by any stretch of the imagination.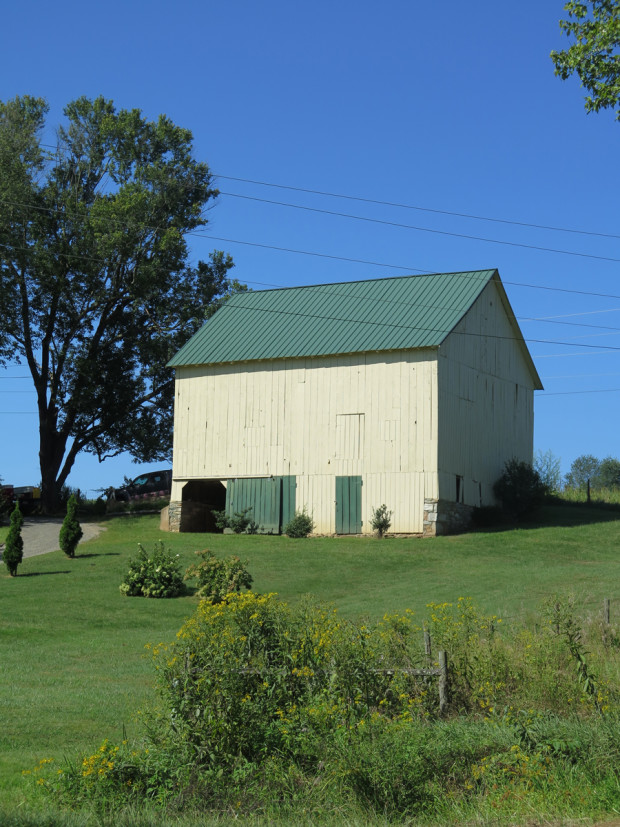 I passed the yellow barn and had to turn around to go back for a picture. But I got distracted at my chosen turnaround spot.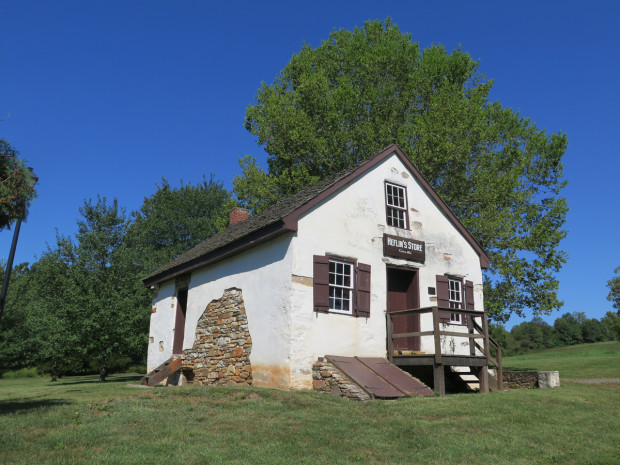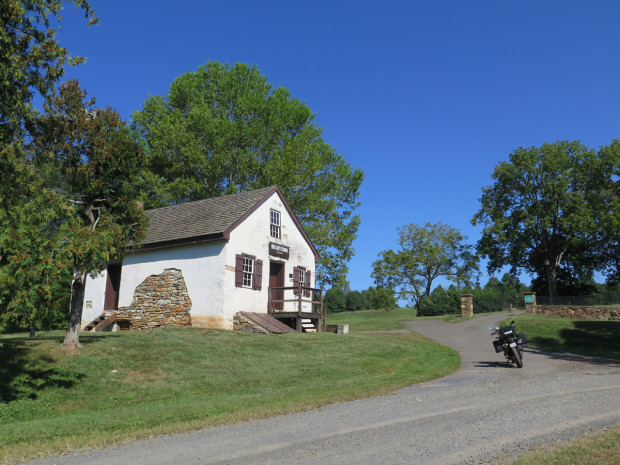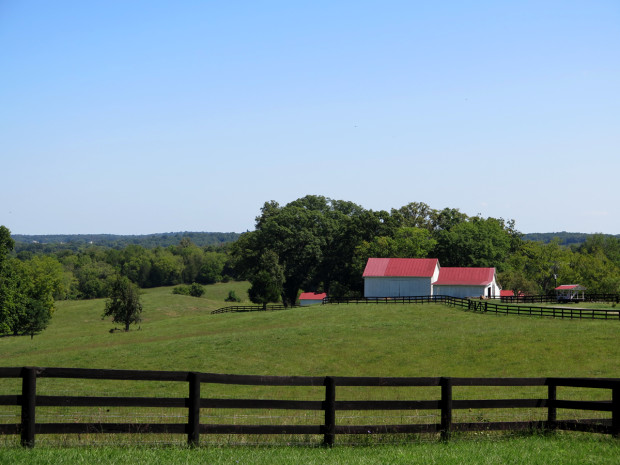 I didn't mark the location of that white barn because it's in Loudoun County, but it's pretty and deserved to be captured.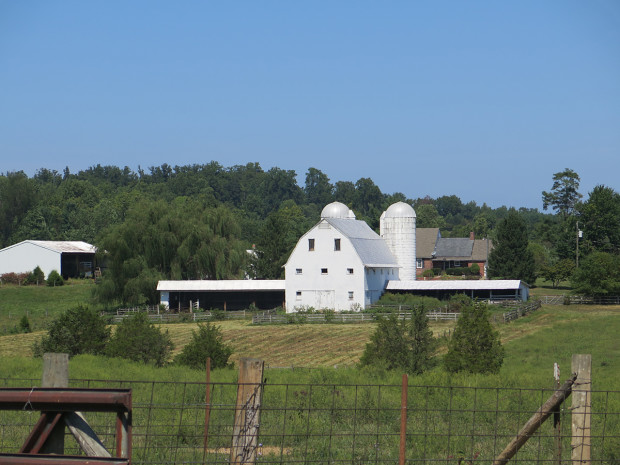 Buckland Farm is just inside the Fauquier County boundary on US-29. At the edge of the property, closer to the road, is the Buckland Farm Market.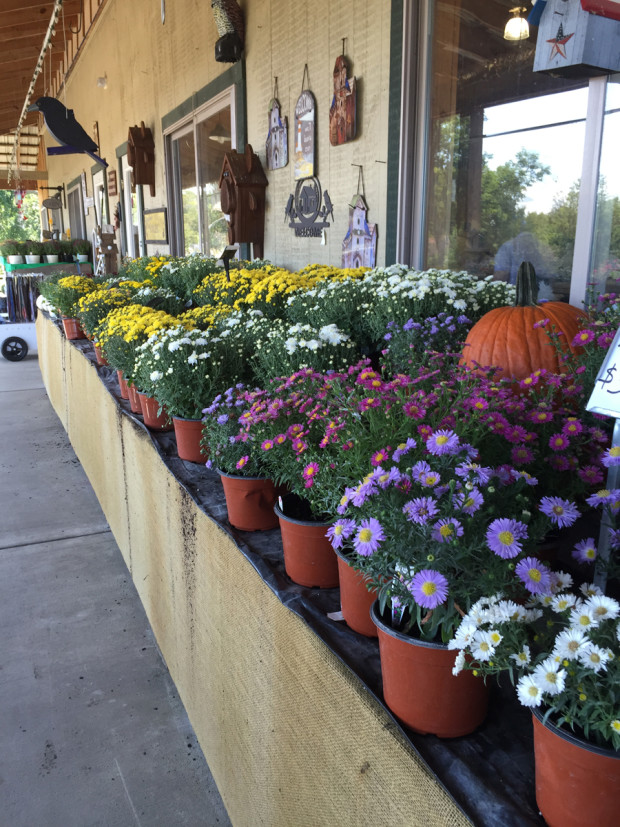 I've shared pics from there before, too. The market sells plants (it's where I bought my tomato plants), produce, meats, snack items, home decor, baked goods, baking products, etc. It's a cool place.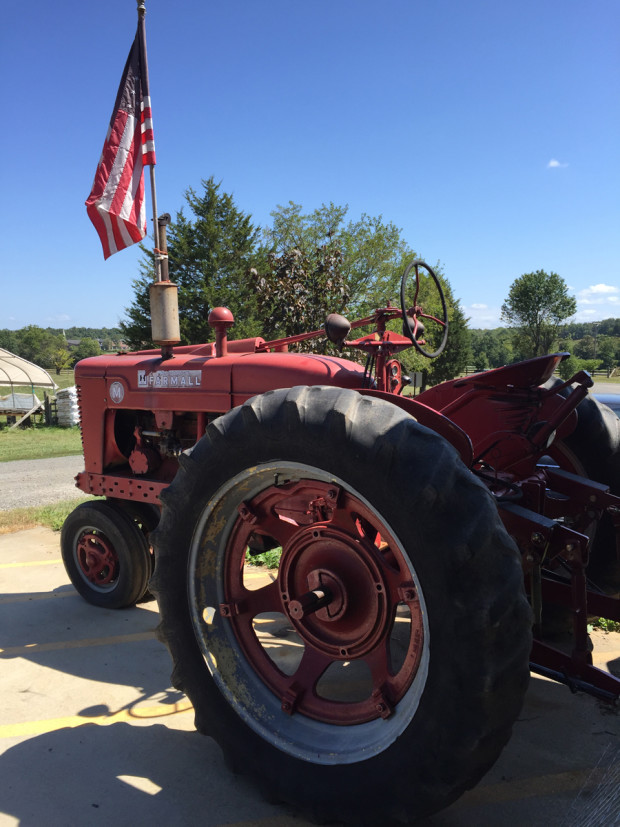 They have goats and smalls equine critters, too.
Temps were close to 90 by then, and I was really hot. So I bought some corn-on-the-cob and locally made sausage for dinner. I got a drink, too, and about a half pound of bulk dehydrated, colored marshmallows (like the charms in Lucky Charms cereal). 🙂
That was my day. It wasn't super-exciting, and I didn't go far, but it was nice.
I hope you enjoyed traveling along. My interactive Spotwalla route map is here if you're interested.