Back in 2011, Hubby and I ventured east from the WV place, passing through a place by the name of Star Tannery in Virginia. That name has stuck with me over the years, and I've had an urge to revisit the place.
I tried to revisit Star Tannery back in July, but missed a turn somewhere. Once I realized I'd missed a turn, it was too late to circle back.
Sunday, we were able to revisit Star Tannery, which isn't much more than a speck on the map. With such an unusual name, I figured it must have some history. I did a brief Google search with no significant result. There's not much there.
Zepp Road is another landmark that stuck with me. It goes through the community of Zepp, Virginia. Calling Zepp a town would be a real stretch, trust me. Not much there either. Really.
So, why would I want to return? For the roads, of course.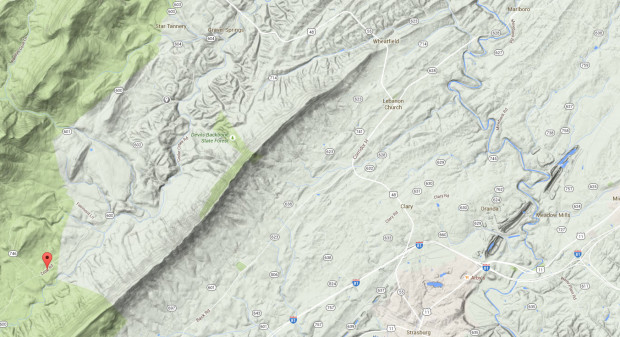 Few of the roads were phenomenal motorcycle roads. In other words, speed demons would have been bored. But the roads were nice. And it was definitely a pretty day, weather-wise.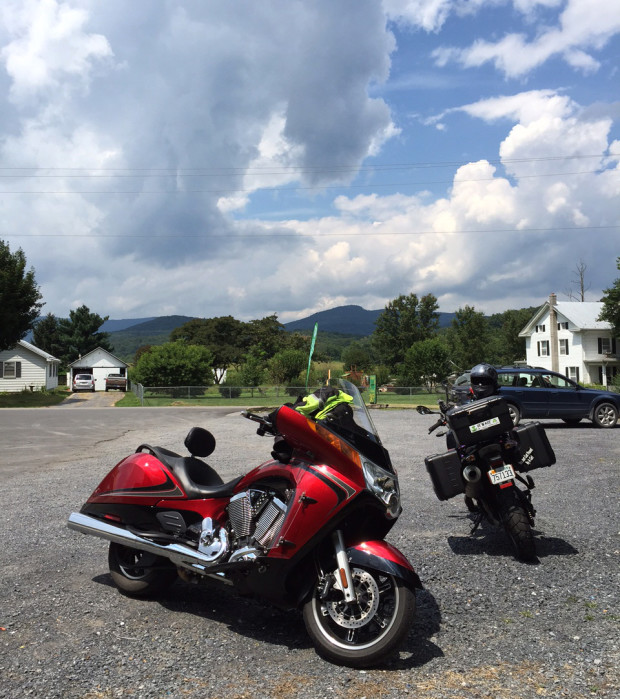 Our route from home in Warrenton did include Thornton Gap, that fun stretch of US-211 I mention often that crosses the mountains at Skyline Drive. I also got to share a road  with Hubby I'd recently traveled for the first time, which leads up and over the mountains north of Luray and into Edinburg. There was a sweet stretch of Back Road, which is quite picturesque, in the Shenandoah Valley. Zepp Road is quite twisty as it climbs up and over Fetzer Gap with a 2000′ elevation. There was also Fairground Road / VA-661 to Morgan Ford Road / VA-624, north of Front Royal, which took us across a low-water crossing on the Shenandoah River. (I'm pretty sure the last image on the Wikipedia low-water crossing page also depicts this crossing at Morgan Ford Road, but the water looks much higher in that shot.)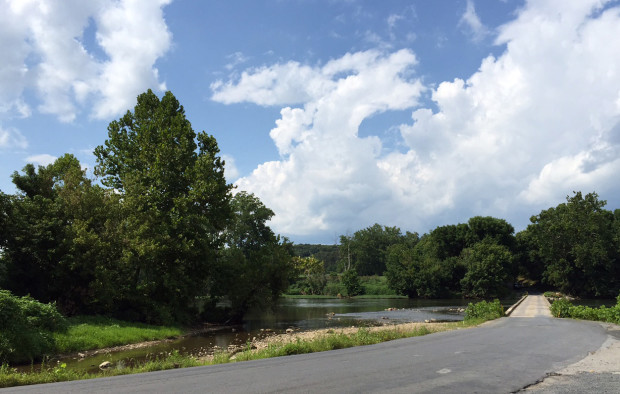 We stopped for a VERY mediocre meal at the Front Royal Diner — we will not be going back — then ended the ride on VA-288 / Leeds Manor Road (my favorite road in Fauquier County).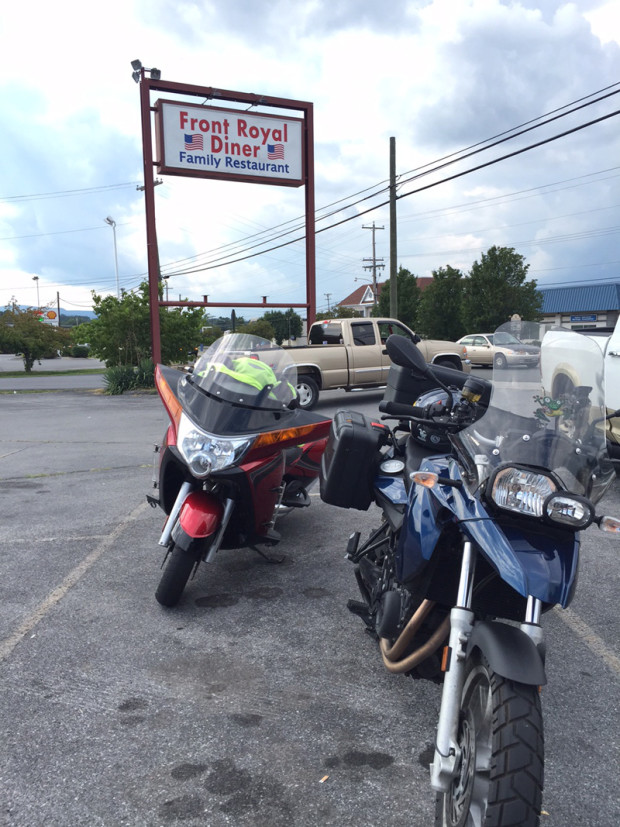 According to that terrain map I shared above, it appears that Zepp is actually within the George Washington National Forest. I must say, I do enjoy living in such close proximity to so many natural spaces.
For you map-lovers, here's a peek at our route, a screen shot captured using Microsoft Streets & Trips.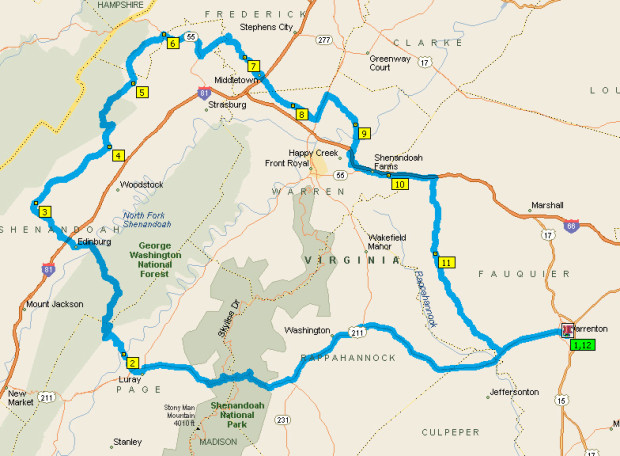 If you are REALLY into maps, here's our Spotwalla map for the day.
If you'd like to read the post from 2011, which includes route maps from The WV Place, CLICK HERE.
All in all, it was a good day.